It has been a long time since a hiring decision in communications was just about education, years of experience, and a few positive references. Today, hiring managers seek candidates who tick off myriad boxes – especially given the ever-expanding definition of the PR function.
So what qualities make a successful PR practitioner who can thrive today and advance even further? To answer that, PRWeek sought out 13 industry heavyweights, including agency CEOs, in-house leaders, trade group heads, and top executive recruiters.
Their responses are illuminating. For starters, though our experts represent different verticals, there was notable overlap in their answers – indicating the traits a Fortune 500 company finds attractive in a communications hire are very similar to those a PR firm craves.
Of course, the views shared also reveal factors one might not normally associate with PR, at least not in terms of its traditional definition. That said, some classic skills proved just as relevant today as they ever were, if not more so. What follows are the 14 characteristics our expert panel highlighted as most vital to today's communicator.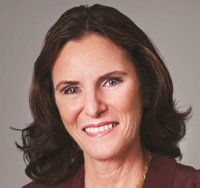 1. BUSINESS ACUMEN
Kathy Cripps, president of the Council of Public Relations Firms, says as more PR firms report to CMOs and CEOs, in addition to chief communicators, the onus is on agency pros more than ever to take the time to understand their clients' business goals.
"Connecting your work to corporate strategy or brand positioning can help make your recommendations stronger and more vital to the organization," she says. "Business acumen connects to everything we do in PR."
This is an equally crucial aspect in terms of how an agency can demonstrate its value to clients.
"Firms need a solid grasp on how people such as the CMO are being measured because that is also what PR pros should be measured on," notes Cripps. "You must understand the analytics that will be used to evaluate work and how success will be determined."
The good news, she adds, is there are things PR pros can do to improve their business acuity. They can read articles about their clients to understand, for instance, where a company fits within its sector. Annual reports are also sources of intelligence on a corporation.
"They offer glimpses into the mind of the CEO," says Cripps, "and help you understand the trickle-down effect of programs you're working on for them."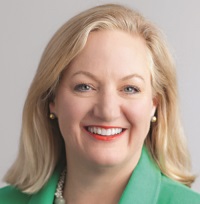 2. CRITICAL THINKING
The greatest strength of a PR pro is "the ability to synthesize and use intuition in problem-solving," says Gagen MacDonald CEO and founder Maril MacDonald. It can also be the greatest weakness, she adds, because much like students who fail to show how they arrived at the answer to a math equation, "we often don't show how we got to where we arrived."
"It can seem like we are picking tactics out of the air," she notes. PR pros can no longer rely on intuition alone given the vast consumer data available. They must demonstrate left-brain thinking in a bigger way by backing up their recommendations with data.
"In debate class you learn that there is tremendous power in logic – that the winning argument isn't necessarily the right one and, conversely, the right argument doesn't always win if the logic is not clear," explains MacDonald. "All the data available to us necessitates even greater analysis and judgment on our part"
Even the most right-brain of thinkers, she adds, can become critical and analytical in their approach to problem solving. In addition to looking at data with an open mind, "you must slow down," she adds, "and take the time to connect the dots for people."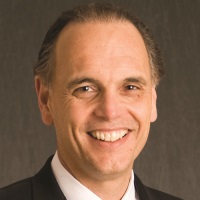 3. GLOBAL MINDSET
When a crisis arose two decades ago, Mike Fernandez, corporate VP, corporate affairs at Cargill, notes, "I could deal with a particular challenge until 7pm or 8pm at night and put my head on the pillow knowing that not much of the story would be advanced overnight. Today, that is not the case."
Two things have happened. First, the Internet – and socialization over it – has made the world a lot smaller. Second, most corporations have growing operations around the globe.
"We could have a problem in a small town in the Midwest and overnight it could bubble up in significance to where its impact is felt in places such as Indonesia or Belgium," he says of Cargill, which has operations in 67 countries. "Today, we must think about how these challenges impact other parts of the world."
"So before we go to sleep," explains Fernandez, "we think about how the team in Asia might be able to respond to questions and then, when they hit the pillow, how they can hand the challenge over to their European colleagues. Having a global perspective is about keeping atop of issues, operationally and culturally."
"You must think about how you collaborate with people across the globe," he adds. "That requires PR pros who have an interest in the broader world and are open to different points of view and ways of working."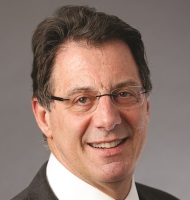 4. SOCIAL/DIGITAL KNOW-HOW
"Being on social media platforms is table stakes today," notes Bill Heyman, president of executive recruitment agency Heyman Associates.
"Their presence need not be robust necessarily," he adds, "but hiring managers often look to see what a person has done on LinkedIn, Twitter, and Facebook. If it is apparent they don't do much, they will worry about whether or not the candidate can do it for a company."
However, a demonstrated comfort level with social and digital media is just one part of the equation. Real success comes from those who know how to take strategic advantage of it.
"That is why we are careful about evaluating candidates on their social skills," says Heyman. "They also must know what to do with it from a business sense."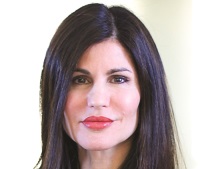 5. PAID MEDIA KNOWLEDGE
"It is rare that we see a straight-up media relations brief anymore," says Cohn & Wolfe CEO Donna Imperato. "Clients are demanding deeper and more integrated programs"
This includes incorporating paid media, which is why C&W hires experts in the area, in addition to offering training to new staff about the use of paid media in amplifying communications and brand messages.
"In the same way we no longer think about digital and social media as isolated disciplines," she asserts, "paid media is part of the overall consumer media ecosystem and must be part of the equation."
Individuals who can demonstrate they understand the nuances of paid, earned, shared, and owned media are in a strong position, adds Imperato.
"We are looking for a rare breed of hire with experience that goes well beyond basic PR and digital and social media," she says. "We want individuals who can create programs that optimize the convergence."
6. VISUAL STORYTELLING
"The ability to connect with people visually has changed completely in my 15 years here," says Gary Sheffer, VP of corporate communications and public affairs at GE. "We now have these incredible visual tools in social and digital media. You have to be a good visual storyteller because the tools are so compelling."
PR pros who can craft copy that is engaging, personable, and succinct and then match it with smart visuals are what Sheffer calls storytellers – and he stresses how the industry needs more of them.
"It is about simplifying complex information," adds Sheffer, who also serves as chairman of the Arthur W. Page Society. "It is what your colleagues in the C-suite seek from you, whether it be about a big acquisition, a complex reputational image, or a cultural initiative. They want you to take something with multiple story-lines, goals, and voices and synthesize it into something simple, persuasive, and compelling."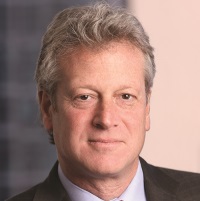 7. CREATIVITY
When Weber Shandwick CEO Andy Polansky talks about the need for creativity in PR pros, he does not mean recruiting the classic creative director.
"We certainly have some wonderful creative directors, but some of our most creative people are in our tech, public affairs, and corporate practices," explains Polansky. "We look to bring creative depth and intellectual capital crossing every practice area."
This is key, he adds, because creativity is needed to come up with smart, on-brand programs that can cross geographic boundaries and work on multiple platforms.
"It takes creative firepower to develop big ideas for clients who are navigating this new environment," says Polansky. "And, a person's creative output doesn't relate to years of experience or where they sit in the world."
In fact, he continues, this is where young talent can separate themselves from their competition.
"I tell young people who have aspirations in PR that it is a meritocracy," notes Polansky. "Their generation has an advantage having grown up with digital media. Chances are they spent a fair amount of time explaining social media to their parents and grandparents. If they can leverage that social media aptitude with creative output, they can probably get paid for it now."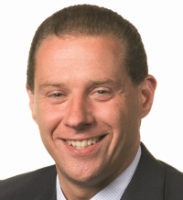 8. WRITING SKILLS
Candidates up for a junior position within Ford's communications department must pass a test that evaluates their writing and editing skills.
How important are the results?
"A few years ago we had a discussion with the HR department because some candidates did not pass the test," recalls Ray Day, the automaker's group VP of communications. "The department asked if we should relax our standard on writing. Our response was absolutely not. It was a standard college-level test, but more than that, we need to make very clear that the standard for writing has never been more important."
When Day speaks about the skills he seeks in candidates, a point of emphasis is that, for all the change in the industry, "the core of what we do has not changed."
"If you boil our profession down to the simplest terms," he suggests, "we really do two things: create stories and tell them. Being able to communicate effectively in a written sense is absolutely key. Even as we look at new tools in digital, none of us can forget the basics of communication – and it starts with good writing."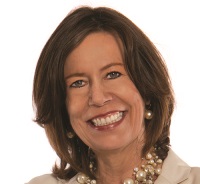 9. LISTENING ABILITY
PR is about building relationships with colleagues, clients, and stakeholders, explains Karen van Bergen, global CEO of Porter Novelli. Yet she laments that too few PR pros spend enough time on one key area: listening to hear what someone is expressing.
"Good listeners can understand the deeper meaning behind a client's questions and find out the bigger business picture," notes van Bergen. "They can even hear concerns from a client that are not explicitly voiced."
"For instance," she adds, "we had a client who was struggling to build on certain strategies. By listening to them, we came to the conclusion that it wasn't so much about what we wanted to do together. They needed buy-in from the wider organization. Once we knew that, we could help by putting measurement in place and giving them the information they needed."
As simple as it seems, listening is truly an asset from which all PR pros can benefit.
"By listening," she adds, "you can give advice, rather than list the offerings you would in a sales pitch."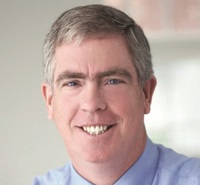 10. COLLABORATIVE LEADERSHIP
Dave Senay, president and CEO of FleishmanHillard, reveals, "The most liberating question I ever ask as a CEO is, 'What do you think?' It has freed me of the responsibility of having all the answers all the time. My job is to make informed decisions. To do so, I go to the people who know the territory, get their advice, and cross-check everything that I do know."
Too many managers feel they should always be right, he explains, and refuse to recognize or admit their knowledge gaps or weaknesses, which is the antithesis of collaborative leadership.
"It's tough enough to bring out your strengths," he adds. "Why spend so much time improving your weaknesses when you can bring out the strengths of others?"
Senay sees no correlation between being an effective account executive and a strong PR leader. Talent must be developed and honed before management capabilities can be assessed. However, he adds, collaborative leadership is a key attribute given how PR has broadened its scope and often leads at the marcomms table.
"I'm a big believer in playing to your strengths and to those of others," says Senay. "Surround yourself with people who are strong where you are not. You owe it to yourself and your organization to listen to those people. Otherwise, it is a waste of collective talent."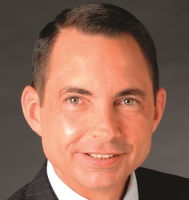 11. INTEGRITY
It is a no-brainer that you want to hire people who are honest, but Paul Gennaro, SVP and CCO at AECOM, says if there is an area of communications an individual can work on and emphasize, it's the work they do around ethics and integrity.
"If you look at the Harris Interactive Reputation Quotient, it measures six dimensions of reputation and the one on CSR is having an increasing impact on how people make buying decisions," he adds. "People want to transact with a company they believe in, which is transparent, and ethical."
Gennaro says the work his team has done in the area has won them deserved recognition at the company.
"The best communications award my team, company, or I could possibly earn will always run a distant second to an ethics award," he asserts. "And I know this because I was fortunate enough to be named PRWeek's PR Professional of the Year for 2013 and my CEO congratulated me."
"But when I told my CEO we were named the world's most ethical company [by Ethisphere Institute]," adds Gennaro, "he asked me to write a note from him to the board of directors letting them know. The difference? That is something the CEO wants to tell his boss."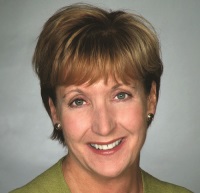 12. PRESENCE/GRAVITAS
"PR people who have been successful have always had gravitas," says Karen Bloom, principal of Bloom, Gross & Associates. By gravitas, she means someone who exudes confidence, has a commanding presence, and interacts with people in a compelling way.
"We're seeing that the stronger personality, presentation, and skill level someone operates from, the more respect they can command," explains Bloom. "When they step into a room, people stop and listen."
She adds that, while it is a natural trait for some, anyone can improve in this area by watching others. "By doing that, they will be more successful," she adds.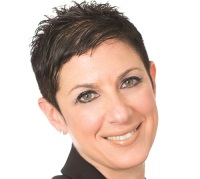 13. BRAVERY
At Zeno Group, the agency's mantra is "the fearless pursuit of the unexpected." When screening potential hires, the firm pays particular attention to brave actions.
CEO Barby Siegel elaborates on the concept of bravery, saying that people – herself included – can sometimes get nervous about making an uncharted move. Bravery is the ability to take calculated risks.
"We had a senior person leading an out-of-town pitch for an assignment aimed at college kids," recalls Siegel. "He asked an intern to present a specific idea to the prospective client and told him if we won the business, it meant a full-time job at Zeno. Our firm not only won the business, but this former intern's career is now on a very good track. That is an example of bravery – not only from our senior leader in trusting the junior employee, but also from this young man who jumped at the opportunity without missing a beat."
"PR pros need to push themselves out of their comfort zone," adds Siegel. "Clients will be attracted to their bravery and say, 'I am going to follow him or her.'"

14. INTELLECTUAL CURIOSITY
Each of the above 13 traits were highlighted by numerous members of our advisory group. However, a characteristic that was underscored unanimously was intellectual curiosity.
The daily evolution of PR demands modern communications pros who love to learn and are curious about the world around them. For an in-house pro, this means looking beyond your job function to the inner workings of departments around you. For an agency executive, this could be asking that extra question about a client's business that results in a smarter strategy. Even for recent graduates, hiring managers are impressed by those who demonstrate a thirst for knowledge.
Curiosity fosters learning and growth as a PR pro – at all levels. As more than one of our contributors put it: it isn't so much the answers that are important, but the questions being asked.