Tencent, one of China's leading Internet firms, has posted an enviable 59 percent surge in second-quarter profit. Its Net income rose to 5.84 billion yuan (US$949 million) in the three months ended June, from 3.68 billion yuan a year earlier, the Hong Kong-listed company said in a statement yesterday (13 August).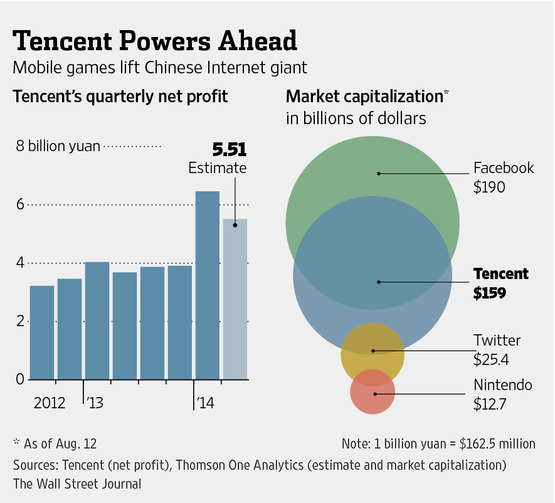 The rise in profits are attributed mainly to the growth of mobile games and mobile messaging service WeChat, which has revolutionised social media communication as well as e-commerce in China. As brands struggle to get consumer attention in the digital space the profit reporting by Tencent has big implications for the PR industry.
Revenue from online games made up 11.08 billion yuan, or 56 percent, of total revenue in the second quarter, up 46 percent from the previous year. "The revenue from mobile games really exceeds market expectations," You Na, a financial analyst at the Hong Kong based ICBC International Research told Bloomberg. "The company has come across strong on all the important indicators." This was the firm's second quarter of year-on-year profit gain of more than 50 percent. Its stock rose 35 percent this year.


Tencent beats Wall Street estimates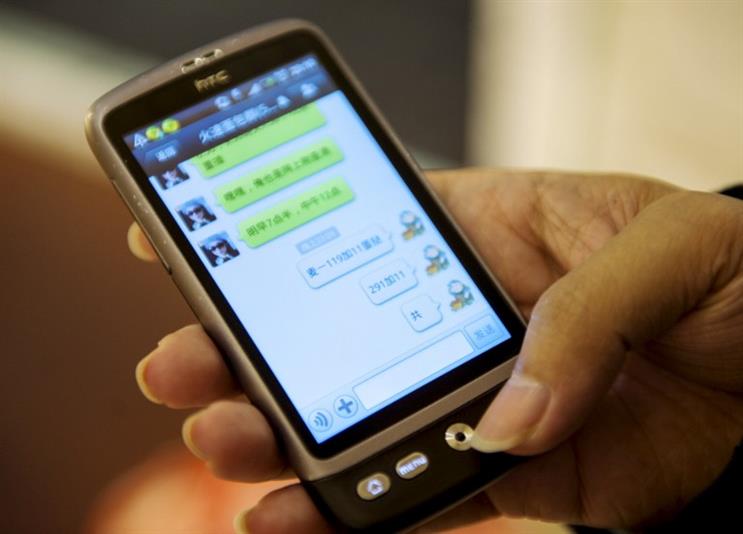 Messaging and gaming
Tencent, with a market cap of more than $160 billion, has built its success on WeChat, (known as Weixin in China) which has 396 million monthly active users worldwide. It has gone head-to-head in competition with e-commerce giant Alibaba, which has also been raking in money since it introduced smartphone games in late 2013. Tencent is also monetising games on its other large mobile social network, Mobile QQ. "Revenue growth in the online gaming business mainly reflected contributions from smartphone games integrated with Mobile QQ and Weixin, as well as growth in PC client games," Tencent said in its earnings release.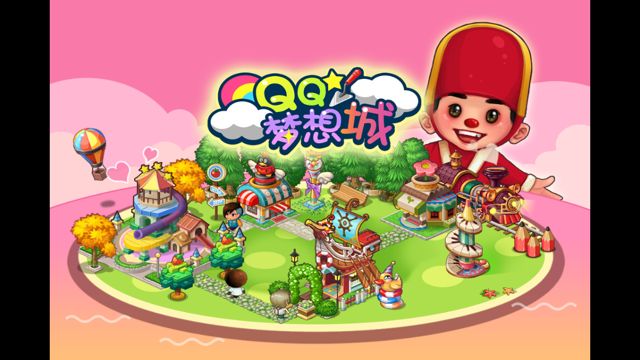 The size of China's online gaming market is projected to grow to 225 billion yuan by 2017, according to a Shanghai-based Internet consultant. Yet the firm expects to see revenues from mobile game remain relatively flat in the second half of 2014 as the firm shifts its focus on improving user experience, driving more traffic and providing support to third part games according to James Mitchell, Tencent's chief strategy officer. After that effort is completed, the company hopes gaming revenue will jump considerably.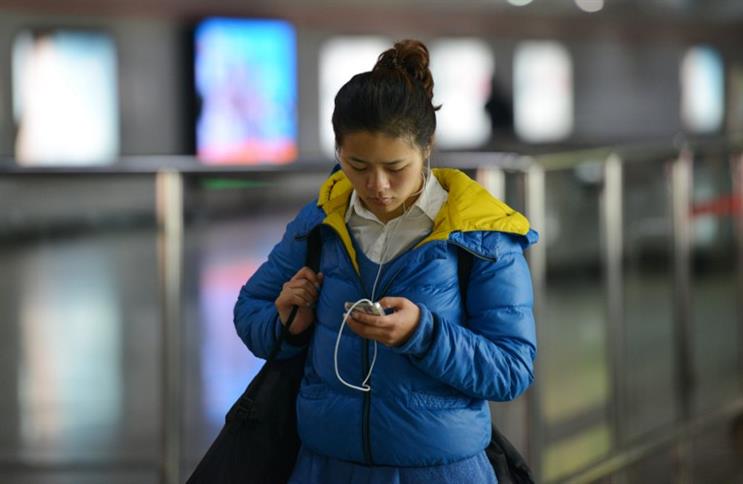 Competition and challenge
Tencent has invested more than $2 billion on building capabilities and services such as e-commerce, real estate and digital mapping into WeChat since the beginning of 2014. According to Reuters, it plans to make WeChat into a digital "Swiss Army knife" that can be used for needs as diverse as chatting, online shopping, paying for goods and getting deals on nearby restaurants. Its investments include a 17.6 percent stake in JD.com whose online retail service is bolstered by an in-house logistics network with over 24,000 delivery workers.
Sustained profits, however, are by no means certain. There may be bumps ahead. WeChat is under intense competition from rival messaging apps such as WhatsApp, which Facebook agreed to buy in February for $19 billion. More recently the Chinese government has introduced new regulations that observers believe may force Netizens to temper their political comments on instant messaging services. This includes rules that now make it mandatory for mobile phones to be registered under the social media users' real names.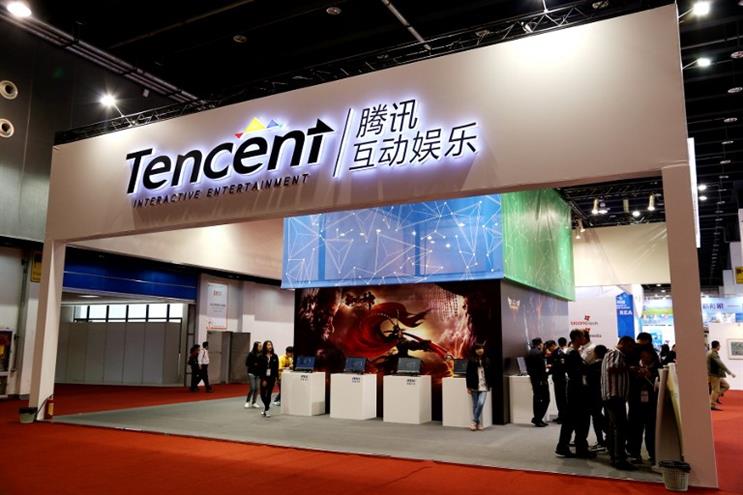 E-commerce
Tencent has its sight set firmly on the e-commerce space, the size of which is estimated to more than double to 21.6 trillion yuan in 2017 from 9.9 trillion yuan last year, according to IResearch. In May, it introduced an in-app function for holders of public accounts of WeChat to upload photos of merchandise, manage orders and communicate with customers, according to its website. Shoppers at some WeChat stores can make purchases with Weixin Payment, Tencent's third-party payment system. In July, Tencent won approval from China's banking regulator to jointly set up a lender as the government eases restrictions on the state-controlled banking industry.
Implications for PR industry
So what does Tencent's profit showing mean for the PR and communications industry? "Mobile platform and gaming in particular has been an important channel and trend in Asia for the past couple of years at least," says Jonathan Wade, head of Weber Shandwick's digital practice in Asia Pacific. "PR firms who have understood that importance have been busily investing in the specialist talent and bringing mobile and gaming solutions to clients for some time. The news, however, should be a wake-up call for those PR practitioners who haven't got with the programme yet."According to MSLGroup, mobile messaging apps are projected to account for 75 percent of all mobile messaging traffic in China by 2018. This trend is not confined to China, but is also increasingly prevalent in markets like India, Indonesia, Japan and Korea. The addition of payments support into mobile messaging means that it is becoming imperitive for brands to communicate their messages on platforms such as WeChat. 70 percent of Chinese mobile users have used m-commerce as compared to 31 percent of Americans. "With the strong integration of mobile commerce and entertainment we'll see many more opportunities for brands in the future," says Alice Hu, social and digital practice specialist at MSLGroup. "Perhaps, a branded game to bridge the popularity between branded stickers and mobile games. Or perhaps playing more Tencent games means you could potentially use accumulated points to be the first to buy something on WeChat," she told PRWeek. She says Tencent wants to become "indispensable" to the daily lives of its users. It is after all already an app that combines several functionalities of other apps into one. "Agencies need to develop their WeChat offering and upscale on talent that can think of creative marketing campaigns on the ever-changing platform," says Hu.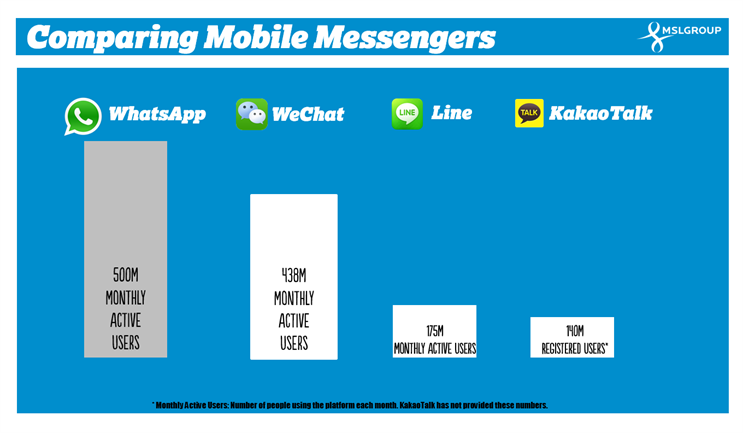 The growth of WeChat goes alongside this increasing range of services that are available to mobile internet users in China. According to the China Internet Network Information Center 500m Chinese access the Internet via mobile devices. This represents 80 percent of all internet users. This is testing the ability of marketers to engage their customers. It offers an immense opportunity for PR firms to experiment with their digital practice. Getting heard in this environment therefore will require more creativity and innovation in communications.