Caroline Dettman became Golin's chief creastive and 'community' officer in March, after having invested 17 years at Edelman. She has been tasked with driving strategy and creative for the rebranded firm. As part of her remit she will oversee training and organisation management. PRWeek caught up with her in Singapore on the first leg of her whistle-stop tour of Asia. Joining the conversation were Golin's president, international, Jonathan Hughes and managing director Singapore & southeast Asia, Tarun Deo.
What brings you to Singapore?
Dettman: I am here to listen and to understand how each of the market fit into the g4 model as we continue to evolve it. That is my number one priority.
So what have you been hearing?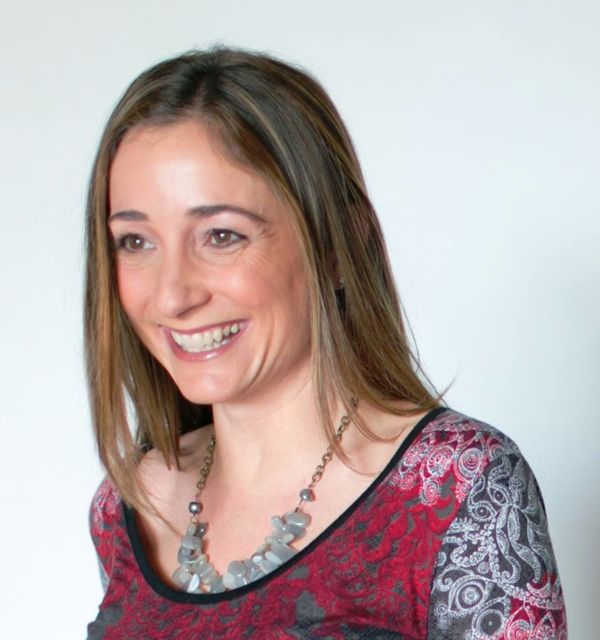 Dettman: This is just the first leg of my visit but the feedback I am getting from colleagues in Asia and around the world is that people strongly believe in this model. The belief in g4 has never been stronger. They are impatient and they want to be resourced in the best possible way. They want it to be perfect and I tell them it is never going to happen. When you move from a generalist to a specialist model that takes time.
I still find it hard to believe that everyone has embraced the g4 model with open arms. Is there no skepticism?
Dettman: Of course there is skepticism. There are always challenges that come with any new work model. Some of the traditionalists who were not necessarily willing to go along with the new model decided to go their own way and we are OK with it. But I am a big believer not in top-down but bottom-up approach. So we have left it to the 'communities' (a group of specialists as defined under the g4 structure) to identify the problem. So I am telling them if resources are a problem then what will you give up? It is not up to the executive to figure out it is something for you to figure out.
How is g4 changing the way you do business in Asia?
Deo: I am the MD (managing director) of this office. At the end of the day what am I going to be measured by? These are staff retention rates, getting new clients, how happy my clients are. Statistically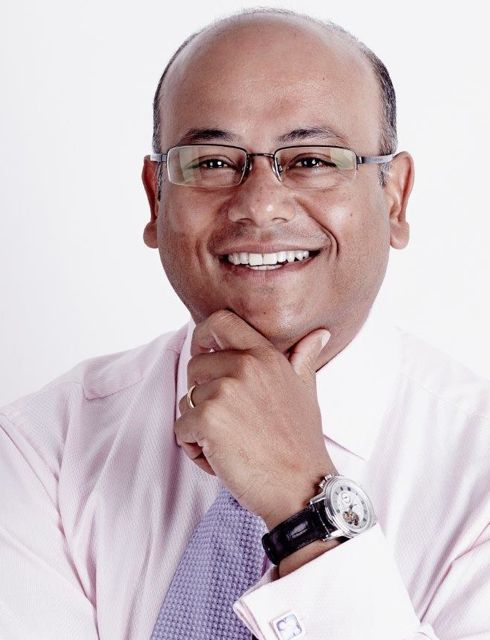 all this stuff we are doing… re-organising is playing positively on those metrics. In the Singapore office we have 35 people working. We have only one-person leave. We are winning new business. We have won business that traditionally we will not have won. Our business is changing and so our model needs to reflect that change. What would have happened earlier was that we would have gone into a pitch and said here is your accounts director, here is your accounts manager and here is your creative. Now when we go with a team representing a strategist, a connector, a creative and a catalyst and make presentation domain by domain. Our ability to go out there and tell the client what they need to do and support it with insights, with research has raised the level of our conversation significantly.
Hughes: But we do not always pitch to the clients in the g4 way. It is just the way we do things. Clients often do not give a damn how we are structured. They are only interested in the ideas.
But then who is the point of contact for the client?

Deo: Our relationship with the client is still driven by the catalyst. The catalyst is the sharp end of the skewer.
Where is the agency lacking under the g4 model?
Dettman: Well traditionally PR agencies have always had accounts people. So I would say our catalysts are better resourced. Strategists and creative communities are under resourced. But that I would say is across the board not just Asia. That is where we need to pay emphasis from the resource perspective.
Where do digital specialists fit into g4?
Dettman: They fit in every community. We are going to have strategists that have a real expertise from the digital perspective. We are going to have creatives that came from digital agency. We are going to have catalysts or account leaders that lead your business and then we are going to have connectors for sure where a lot of them sit because we are community managing. The more integrated approach we have I don't think we are going to have a distinction any more.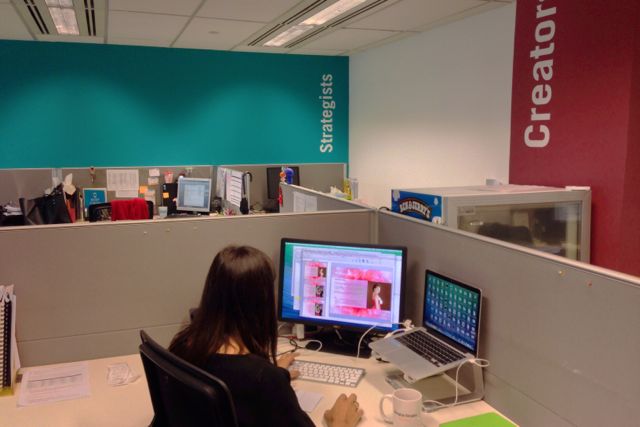 A Golin 'creator' at work in Singapore
Have you seen good creative PR work coming out Asia?
Dettman: Yes, the pet strike campaign in Australia is good example. It was done by an animal rights advocacy group in protest against testing on animals. They did this by blocking visitors from watching YouTube videos of animals. It was based on an insight. What is the number one video that people watch on YouTube? It is the cat. Pets among the most popular videos searched by people on YouTube. So they asked people to put their pet videos on strike. So if anyone wanted to click on their video there will be a pop up saying "pets are on strike". So this was really a brave concept based on an insight.
Hughes: Australia is perhaps a more unique market where clients are not averse to risk. But we have a jewellery brand in India (Tanishq) that recently did an advertising campaign (see video below) celebrating second marriage. I think given the social culture of the country it was a really bold and brave thing for a brand to do. Asia probably has the biggest opportunity to do really creative work if you look at the penetration of mobile phones. The problem is that brands are a bit more averse to taking more risk. Everyone wants to play safe.
Dettman: In fact I have just seen a creative work done here (Singapore) on behalf of one our biggest global client, which is headquartered in the US, that I will be very proud to take it with me back to show to the client.
Can you tell me more about this work you saw?
Dettman: I can't really tell you much more about that but the example (see main story image) that I am telling you is to make the point that in the past I don't think that would have been the expectation. I think the expectation would have been is that the chief creative from the US would go about talking about all the great things they are doing in the US and Europe and Asia is in this wonderful niche to learn from them. I am telling you what I am seeing there is very much an expertise here that is really good. This is more on the promotional side of the side of the house than traditional PR work.
Hughes: I will tell you. In Singapore we have taken a piece of work for McDonald's to a whole new level. But we are not just doing that through press releases. We are doing that in the restaurants. You see these educational messages on tray mats? We do those. Some of the on-pack logo for some other clients that you may see we are doing that. It is a kind of a natural extension of the conversation that you are having with the consumer.
What is your philosophy on how to get the most of your team?
Dettman: Ambition is important. I was talking about this earlier. We are going to have to create change worthy of awe, action and awards.
But does collective ambition actually work?
Dettman: We will see. We are working off a different game plan. Any successful course code will tell you need to have collective action that everyone is working for. My personal philosophy is that I am more about in-creation and getting out of the way.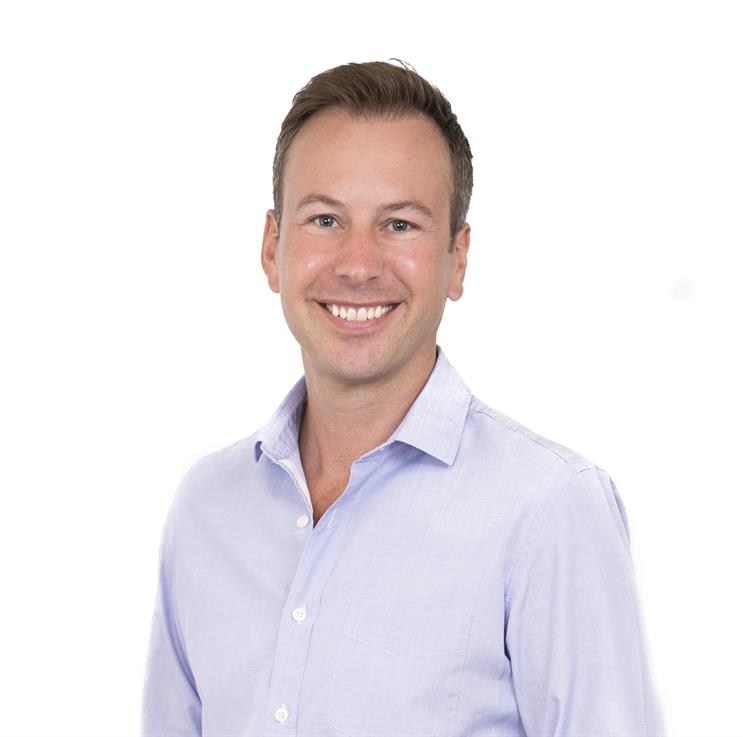 Hughes: We have a relatively flat structure. It is all about the great idea. It does not matter where it comes from. People who are coming to our agency they are coming because of the g4 model. They are staying with us because of the experience. They are here because they want to be here because they get a chance to develop their specialist skills. They want to be specialists in the creative sense.
How did the tag line "Go All In" come about?
Hughes: We wanted a rallying cry to sum up an idea that is bold and brave (when the agency was being rebranded). In fact there was another rallying cry, which we were all pretty settled on and then literally at the very last minute someone saw the line used by a three lettered broadcaster that changed everything and we had this new tag line [Golin's tagline "Go All In" is inspired by CNN's "Go there"].
You have spent an awful lot of time at Edelman. What learning have you brought on board?
Dettman: There are a lot of good learnings from Edelman. At Edelman I was responsible to create the strategic and creative arm but I wasn't looking at the organisation necessarily empowered to do that. In effect we created a sort of a competitive environment vs looking at it holistically. I think Edelman have been upfront when they say they are playing catch up on this one but they have not been able to do this because they were not willing to do this across their whole their model. Because of our (Golin) size we can do this thing. I think the experience of bringing planners into the organisation at Edelman is also very useful where we went from O to 30. I am bringing a lot that from Edelman into this organisation.
* In 2011, Golin (then called GolinHarris) began redesigning the way it works in a bid to double its size globally within a decade. Instead of the standard hierarchy of about 17 job titles from assistant account executive to MD, the firm is classifying its employees into four "community" groups - strategists, creators, connectors and catalysts, each led by a domain specialist. This has become part of its so-called 'g4 model'.