Thirty-seven thousand entries, 1,143 winners, countless bottles of rosé, more than a few hangovers, and a breakthrough moment for PR firms were just a few of the highlights at the 2014 Cannes Lions International Festival of Creativity. And this year, content replaced social as the festival's buzzword.
"One hundred hours of content is uploaded every minute of every day on YouTube," says Wendy Clark, president of sparkling and strategic marketing at Coca-Cola North America. "We can see that things have definitely changed."
But, sessions throughout the festival were clear that posting yet another video to YouTube is not the answer. How effective content is created is a partnership and, above all, culturally relevant.
Golin created the #HofforNot game with David Hassellhoff to demonstrate cultural relevance.
"The power of the opportunity that we have is to co-create with consumers and allow them to share, be part of the message, shape it, and make it their own," says Bonin Bough, VP of global media and consumer engagement, Mondelez International.
Attendees agree that the process of winning clients and developing effective campaigns resembles a full-on scrimmage with little interest in old labels defining agencies as digital or PR and all firms equally engaged in the tussle to develop an integrated strategy.
Weber Shandwick CEO Andy Polansky believes the push toward integration in the industry will present communications firms with greater opportunities to play a central role in larger campaigns.
"Our deep expertise has put us in a very strong position as social strategies take center stage," he adds. "And the need for brands to draw upon counsel relating to reputation issues and policy considerations, sweet spots for PR people, has never been more critical. We saw these skill sets at the core of some of the most compelling work at Cannes."
And while the festival is the best chance to tap into the trends shaping the industry, it is also about winning a Lion.
Edelman scored a huge coup by landing the Grand Prix award for its part in Chipotle's The Scarecrow.
"I used to break my pencil because ad agencies were winning PR. Tonight is as it should be," said CEO Richard Edelman on winning the award.
PR agencies that took home Gold Lions included Weber Shandwick Chicago, in association with Droga5 New York, for its work on Honey Maid's This is Wholesome campaign; and Be On Stockholm, along with Volvo Trucks and Forsman & Bodenfors Gotenburg, for the Volvo Trucks' Live Test series.
Matt Biespiel, senior director of global brand development at McDonald's, which was tapped as Creative Marketer of the Year, says that awards are good for business.
"Award-winning campaigns are more persuasive with a 54% higher return on spend," he explains. "Competitors can replicate our food, but they cannot replicate the intangible – our creativity and culture."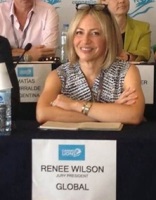 Renee Wilson, MSLGroup's chief client officer and this year's PR Lions jury president, saw central themes tying together many of the winners including the betterment of children, gender equality, and climate change, among others. She added that the proportion of entries from comms firms in the PR category was up 10% to 40% from last year. She noted that the crisis, public affairs, and corporate reputation categories presented big opportunities for future competitions with fewer entries compared to other categories and fewer awards given.
When entering campaigns Wilson cautions, "Don't be polarizing, cultural nuances matter. Universality goes a long way."
---
Lions Case Studies
Grand Prix Winner
Chipotle's The Scarecrow
Edelman, Creative Artists Agency, Moonbot Studios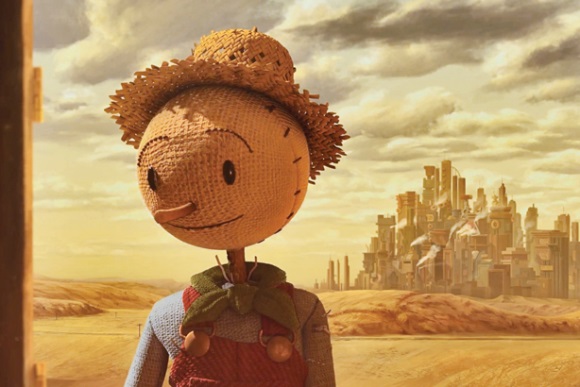 The campaign uses an animated short, mobile game, and song to depict a scarecrow's journey to bring wholesome food back to consumers. Since launching, the film has garnered 12.5 million views on YouTube and more than 650,000 people have downloaded the game. For the first time, Chipotle unseated Taco Bell as top social brand on the Restaurant Social Media Index Top 250 list.
Gold PR
Honey Maid's This is Wholesome
Weber Shandwick and Droga5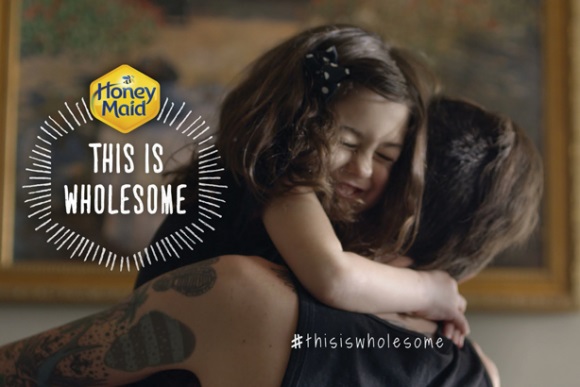 The campaign launched with TV and online documentaries featuring a same-sex family and a mixed-race family. Three million views were logged in four days. Honey Maid's in-store dollar and volume sales increased by 3% and 10%, respectively.
Gold PR
Volvo Trucks' Live Test Series
Be On and Forsman & Bodenfors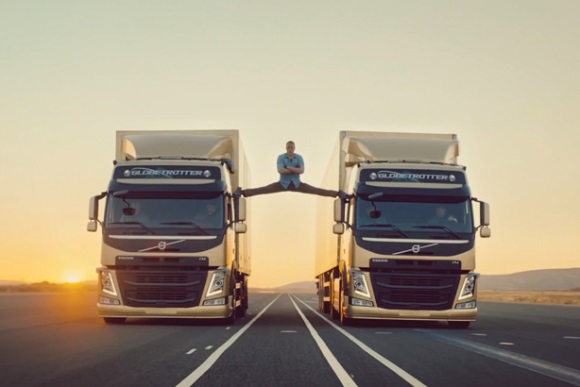 Volvo Trucks wanted to highlight its new models to a diverse target audience so it filmed unique scenarios including actor Jean-Claude Van Damme's split between two reversing trucks. Almost half of the truck buyers who saw the launch videos say they are more likely to choose Volvo at their next purchase.