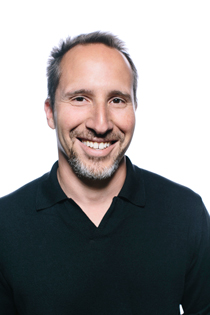 Yes
Todd Defren
CEO, Shift Communications
Eleven years at the helm of his own agency where he has worked with clients across tech and consumer industries
For much of my career, whenever a client crisis erupted, everyone on the comms team was ramped up with ideas about how to extinguish the flames. If PR pros are good at anything, it is that we tend to be both creative and thoughtful when we find ourselves in a foxhole.
Yet, PR would typically be asked to "wait until the lawyers weigh in" and nine times out of 10, the legal eagles put the kibosh on our plans. We were too out-front, leaning too far into the crisis. To speak publicly with anything but the most innocuous, noncommittal pabulum – usually delivered too late to make a difference, anyways – was considered too risky.
Although often frustrated by this approach, I get it. I understand that corporate counsel's job is to protect the company from a legal perspective and I have seen some ridiculous lawsuits. And as a business owner myself, I've learned that caution is sometimes the right course.
So, what happens when the general counsel's advice flies in the face of comms leaders' opinions? Should we roll over to the lawyers, as we always have?
No. Not anymore. We live in a fast-changing era. Crises become causes, which become memes, and they get widespread coverage in the media. The truth gets lost in the shuffle. Waiting for the lawyers while watching a troll army gin up embarrassing GIFs about your brand is too much to endure.
Just as the lawyers' job is to protect the company from a legal perspective, it's the communications team's mandate to protect the organization's reputation. Where conflicts arise between the two sides, it's up to the board and CEO to make the final judgment.
More important than butting heads though, is finding a middle ground. Where once the CEO had only a shield, by listening to our counsel, they may gain a sword. Whereas in the past, we may have merely been viewed as the "press release people," today we are the hub connecting corporation and consumers. Our ability to be out-front – human, contrite, and helpful even as answers are sought – can work wonders to keep a spark of bad news from becoming a conflagration.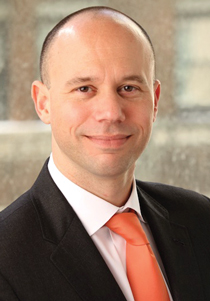 No
Aaron Kwittken,
CEO, Kwittken
More than two decades of experience counseling blue-chip clients such as American Express, IBM, Goldman Sachs, and Yahoo
Let me start by saying this is a bit of a specious argument to begin with, because it assumes that this conflict is a zero sum game – which of course it is not. Most lawyers are not PR professionals, and few comms practitioners are also lawyers, though many hybrids do exist.
In high-stakes communications situations and especially litigation communications, the lawyers' input and guidance is critical for both successful legal and reputation outcomes.
The discord between PR people and the lawyers in the run up to high-stakes comms events is usually a result of the communications people not understanding legal counsels' view, or even worse, not understanding the complexity of the situation. Sometimes, it's because the PR person lacks internal clout and the experience to stand their ground or just never had a seat at the table to begin with.
When the legal communications strategy is in dispute, it is best to at least appear to work with counsel – not against – and in partnership with the executive in charge of the situation to plan the best way forward.
In my experience, there are simple ways to ensure communications is aligned with legal.
Start by agreeing on what success looks like and what you are jointly trying to accomplish. Remind the counsel that you actually have shared objectives – to control the story and minimize any risk to the company and its key stakeholders.
Secondly, do your homework. Dive deep into the issue at hand so that counsel knows you have as much, if not more knowledge than they do. Also, make counsel part of your team and not just the last stop on the approval wagon. Doing so will allow you to dimensionalize and contextualize the issue and strategy on an ongoing basis.
Lean heavily on the corporate executive in charge of the issue to help you push back against counsel when needed, using business rationale to advocate your way of doing things.
And check your ego – and that of your firm's – at the door. Face it. Lawyers are wired to say no and PR people are wired to say go, but that doesn't mean that sometimes we cannot have a friction-free relationship.
---
PRWeek's View: Communicators should not be shy voicing their opinions during a crisis, even if those views contrast with those of the legal department. Of course, it's ultimately the call of the CEO as to what decision is made.