Electronics giant Samsung took a decisive step this week by scrapping its contract with a Chinese supplier whose factory is accused of using child labour. The decision comes after an American child rights group found Dongyang Shingyang electronics employing under-aged girls to assemble smart phone parts for the multinational.
Child Labour Watch has accused the factory owners of employing girls under the age of 16 and telling them to work in shifts longer than 12 hours assembling parts for Samsung electronics. The report also accused the manufacturer of coming up short on worker safety and ethical hiring practice. The factory, it said, had at least five children employed without a contract. Child Labour Watch had reportedly accused Samsung of using child labour earlier in 2012, but at the time the conglomerate said it had found no evidence of such activities. This time, though, its response was different. Samsung says it has a 'zero tolerance' policy on child labour and defended its decision to cut ties with its Chinese partner. It released a statement admitting that it had indeed found an "illegal hiring process" at the factory.
Embarrassment
The episode is an embarrassment for Samsung. Just weeks ago the company reported in its annual review that it had found no evidence of under-age workers or child laborers in its global supply chain. Its swift action following the Child Labour Watch report, however, may help mitigate the short-term damage to its reputation. "Cutting the supplier sends a powerful message in response to the discovery," says Jonathan Sanchez, director of brand consultancy STAND.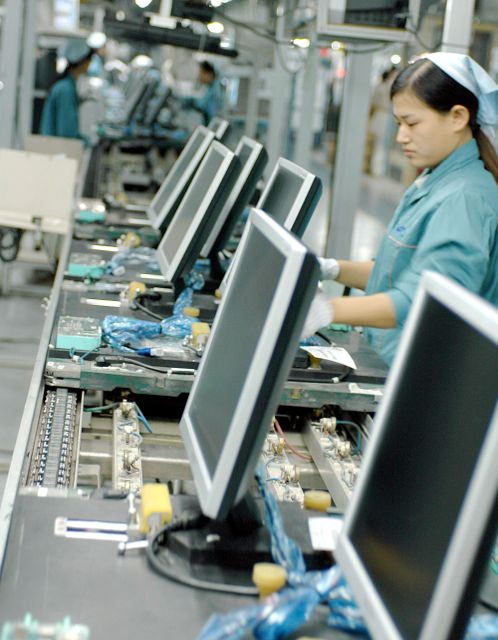 In recent years, Samsung has taken steps to monitor and evaluate suppliers that support its manufacturing operations around the world. Even though the legal working age in China is 16, to electronics major has strict instructions for its suppliers not to hire anyone under 18. To ensure they do not cheat, Samsung says, it insists they install sophisticated facial recognition system on factory sites.
"Being associated with child labour is damaging to a company's reputation. Our research shows that a long term negative association with such a partner could damage reputation and erode the level of positive support from both consumers and wider stakeholders," Spencer Fox, managing director of the UK-based Reputation Institute told PRWeek. "By acting quickly, Samsung will minimise any damage to its reputation and may well benefit from a lift as people view Samsung as doing the right thing". A study conducted by the Reputation Institute recently found that 40 percent of what influences consumer perception of a brand is driven by its corporate responsibility and only 30 percent by product innovation.


Consumer demand fuels abuse
The episode is a reminder just how difficult it is for multinationals to enforce ethical practices on partners who make up the fabric of their extensive supply chain network. Samsung, already the largest smartphone vendor in China, has seen its market share jump in recent years. But the complex web of manufacturing, packaging and supply that puts pressure on prices, drives corporate profits high and keeps consumers satisfied also creates a perverse incentive for manufacturers to cut corners. This relentless drive to manufacture on the cheap often falls foul of labour rights laws.
Campaigners believe the working conditions in emerging economies could be much worse if it were not for the intervention of activists, reporters, multilateral institutions and governments. A New York Times report earlier this month explained how the girls employed by the Dongyang Shingyang electronics had become part of a so-called "labour dispatch system" that "funnels" children into factories during the summer to help meet a surge in orders that comes just ahead of the fall and winter shopping seasons in western markets.
What can be done?
Samsung is the not the only brand that has struggled to protect its reputation arising out of poor labor conditions in its upstream operations in China. Apple has been the poster child for rights abuses in the past. It too has taken steps to improve work conditions in its Chinese supplier factories. As this incident shows labour abuse can put corporate reputation in jeopardy. If brands are serious about public relations they need to take a serious look at every step of their global supply chain operations. "There remains a culture in broad supply chains that no reporting equals no incidents. The true question to ask is how accountable is the leadership for ensuring there are proactive checks and balances? Leaders need to find levers that motivate all of their employers to see these matters as their responsibility... report it and be empowered to stop it," says Sanchez.