NEW YORK: Cohn & Wolfe has boosted its integrated marketing group by bringing on SVPs Laura Giannatempo and Zach Perles in its New York office.
Giannatempo and Perles, who started work at the agency last week, are reporting to Liz Beck, EVP of Cohn & Wolfe's US consumer practice, which has about 100 staffers across the country. They are also members of the firm's digital leadership team.
Beck said that Giannatempo and Perles will work on the Rock in Rio music festival account, which the firm won in April, as well as its Nokia business. She did not disclose further information about what accounts they are servicing.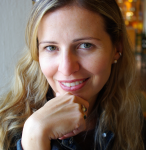 Giannatempo, who worked for Fine Cooking and has a degree in culinary arts from the Institute of Culinary Education, will focus on food and beverage clients, said Beck.
Most recently, Giannatempo served as senior MD of consumer and food and beverage at RF/Binder, where she worked with clients such as Johnson & Johnson, The Hershey Company, and Talenti Gelato & Sorbetto.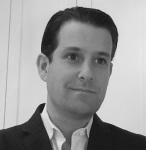 Perles will oversee work for lifestyle clients in the firm's consumer practice, said Beck. Previously, he served as VP of marketing at Authentic Brands Group and VP of global marketing and communications at Prince Sports, which is owned by Authentic Brands. In the roles, he managed integrated partnerships with companies such as NBC Sports and Twitter.
Beck added that the consumer practice's goal is to continue "deepening our integrated marketing offering" as well as its content marketing and food and beverage expertise.
Cohn & Wolfe's global revenue climbed 1.8% in 2013, compared with the prior year, while its US revenue was flat. 3M, Toyota, and Nestlé were among the WPP firm's key business wins in 2013.