ATLANTA: Ashley Callahan, global manager of digital communications and social media at Coca-Cola, has left the company to take on the newly created role of content strategy manager at Chick-fil-A as the fast-food chain moves into custom-content publishing.
Her first day at the restaurant chain will be August 4.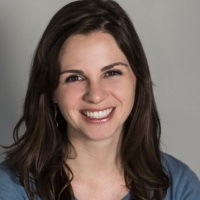 Callahan, who left Coca-Cola last week after working at the company since February 2012, will report to Carrie Kurlander, VP of PR at Chick-fil-A.
Chick-fil-A, which like Coca-Cola is based in Atlanta, is "another great hometown company," said Callahan, who added that she was looking forward to a new challenge.
"I have had great success with Coca-Cola Journey, the content site I managed, and Chick-fil-A is very interested in getting into that space, and I thought it was a great time to step over and lead them there," she explained.
Her main responsibilities at the fast-food chain will include leading content strategy and introducing the company to content publishing, as well as providing PR support for one of their key regions. The company has not yet determined which region she will support.
Callahan's departure from Coca-Cola comes shortly after Ashley Brown, the company's former group director of digital communications and social media, left in June. She said the two departures are coincidental.
"He led a great team, and we were a very close digital team, and the opportunities really overlapped," she explained. "[Brown] went to Austin [to work at Spredfast], and I felt like it was a good time for me to take on a new project."
Callahan said she wants to help Chick-fil-A establish a solid communications and content strategy, similar to that of Coca-Cola's Journey.
In addition to Callahan and Brown, Coca-Cola's digital comms team lost social media analyst Mallory Perkins last week to Walmart. Perkins confirmed that she started in the role of senior manager of digital strategy at the retail giant this week and is based in Atlanta.
Ben Deutsch, VP of corporate communications at Coca-Cola, said all three digital comms positions are open at the moment, and the company is interviewing potential replacements for Brown's role. He expects all three openings to be filled in the coming months.
The three departures, Deutsch said, are not due to any sort of restructuring at the company.
"It's simply three really talented people who are moving into new and great opportunities at other companies," he explained.
Deutsch added that Callahan and Perkins took on roles with expanded responsibilities at "two important customers of ours, Chick-fil-A and Walmart," and Brown joined a strong agency.
Coca-Cola's Journey online magazine will continue to operate as normal. Once the team is fully staffed again, Deutsch said it will be more "aggressive" with its plans to grow the platform and drive traffic to the site.
Journey operates in seven international markets: Japan, Australia, New Zealand, Germany, Russia, Ukraine, and Morocco. Deutsch said the company's goal is for it to be online in 15 to 20 markets around the world by the middle of next year.
Since Journey's launch in November 2012, the site's content has been viewed by 22 million visitors, said Deutsch. The platform has also earned more than 109,000 social shares, while the number of followers of the @CocaColaCo handle on Twitter has grown 26%.