ATLANTA: Fast-food chain Popeyes Louisiana Kitchen has hired former JetBlue Airways comms head Todd Burke to serve as VP of corporate communications.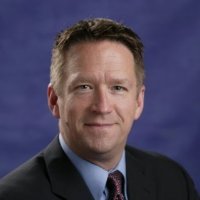 Burke stepped into the company's top comms position last month and reports to Dick Lynch, chief brand experience officer. He oversees a team of two, but also manages Popeyes' relationships with Coltrin & Associates, the chain's PR AOR since early 2010, and public affairs agency Parquet.
Prior to Burke, Alicia Thompson led communications for Popeyes. She left the company last June to serve at Edelman as SVP of its consumer team. Throughout the last year, Popeyes' internal comms work was managed by its in-house team, while external comms was handled by Coltrin and public affairs efforts were led by Parquet.
Although Burke holds the same title as Thompson, the company has expanded the role since her departure, he explained. In addition to the previous responsibilities of external PR and internal strategic comms with franchisees, Burke oversees government affairs, public affairs, and CSR for the global Popeyes brand.
"As minimum wage issues become more prevalent within the quick service restaurant sector, we need to make sure we are remaining focused on that and understand how much of a leadership position we want to take on the comms and public affairs front," Burke said.
He added that it's "a good business practice" to have someone at the company focused on government and public affairs.
Prior to Popeyes, Burke served at Pacific Gas and Electric Company as director of external communications between June 2012 and March of last year. Before that, he was VP of corporate communications at JetBlue.
He also previously served as manager of corporate communications for American Airlines' news desk, and director of corporate communications for TWA, according to his LinkedIn profile.
"I am really excited to be [at Popeyes] and learn a completely new industry outside of aviation," he said. "I am passionate about providing great open, honest, and transparent communication with our internal audiences and maintaining great relationships externally."