It is just after 10pm, the 2014 PR Lions have just been awarded in the Palais de Congress, and we are desperately trying to catch the eye of a waiter at the JW Marriott Grill on Cannes' Boulevard de la Croisette.
Richard Edelman, CEO of the world's biggest PR agency, simply wants a cold beer. He deserves one. His first visit to the International Festival of Creativity has paid off handsomely, with a PR Grand Prix for Edelman NY's Scarecrow campaign for Chipotle Mexican Grill.
Edelman, who turned 60 a few days ago, is as chirpy as ever. He's a little tousled this evening. But that's because he's already given a major seminar today on the role of a modern CEO; been on stage to collect his PR Grand Prix – the first PR agency boss to do so since Cannes introduced the category in 2009 – and has an excited bevy of colleagues vying for his attention.
"It's great news," he smiles, in his understated New York drawl. But the Cannes Grand Prix is more than that for Edelman; it is symptomatic of a fundamental remoulding of an agency that should turn over $775m (£569m) this year. This is just the sort of campaign that should define the modern agency, albeit with one consultancy supplying the strategy, the creative and the execution.
Edelman's ambition is fierce. He, and his senior managers, increasingly see their long-held quest "to broaden the definition of public relations" as futile. Now Edelman is seeking a bigger prize: "the reclamation of marketing itself".
Cannes 2014 perfectly encapsulated the seismic shift taking place in the marketing world. The consistent message from the various awards juries was that a great campaign must be an inspired blend of paid, earned and owned media – and, crucially, underpinned by truth, vision and ethics.
Global leadership
Chipotle's Scarecrow campaign, which won several other Lions, is exemplary. It comprised a powerful animated film (created by Creative Artists Agency, but launched on YouTube) about the restaurant chain's sustainability. There was also selective media buying. And it was Edelman New York that brought the campaign to life via social media, editorial judgement and good old-fashioned media relations. In Cannes, Scarecrow also won Grands Prix in the Cyber Lions and Branded Content Lions.
This has encouraged Edelman, which has marketed itself via the annual Trust Barometer, to take a global leadership position on this new paradigm in marketing communications. And crucially the agency intends to take the lead in such fundamental corporate strategy.
"My new mantra is communications marketing," says Edelman. "We need to get more chief marketing officers caring about the sort of programmes that we – historically a PR agency – have driven for Chipotle, Unilever [Project Sunlight] and GE [Ecomagination]. The message today is 'hire Edelman if you want a game changer'.
"The three key words for our strategy are evolve, promote, protect. Evolve is the game changer bit. Promote we do in a different way now, which is storytelling and living the brand 24/7 to listen to, and respond to, the community. Protect is crisis preparation and corporate reputation building tied to brand, but also potentially crisis management. We, as a PR firm, are uniquely able to do all three because we have the experience in broad stakeholder outreach." Edelman admits the term 'PR' can be limiting: "It's great for the crisis and reputation management piece, but chief marketing officers [CMOs] still have a perception that all we do is 'support' the marketing function rather than something much more fundamental. And this is where the opportunity lies."
Edelman, like many other PR agency leaders, recognises the value of broader marketing budgets could be ten times that of traditional communications budgets, and if his agency can increasingly advise on this sort of holistic strategy at clients' top tables, this would lead to an absolute step-change in influence and future revenue growth.
But to persuade corporate budget holders of this wisely held vision, Edelman equally realises the need for the agency to change itself. It must significantly bolster the nature of its offer by refocusing staff and continuing to bring in and develop new skill sets.
For this Edelman has key lieutenants, such as the British duo David Brain and Jackie Cooper (see box below), fully focused on a root and branch overhaul of the agency's structure and ethos.
It would not be the first PR agency to attempt this of course. Weber Shandwick and Ketchum have invested heavily in their creative offering in recent years. And three years ago GolinHarris (recently rebranded Golin) went further. It announced a global reorganisation to demolish its top-down, pyramid structure of comms generalists. Instead it created four teams of dedicated specialists – strategists, creators, catalysts and connectors.
Edelman is following a similar blueprint but on a much larger scale, thanks to a turnover that is five times Golin's. And Edelman appears to be placing more emphasis on providing heavyweight consultants (much like advertising's 'suits') who are both pivotal to these new, diverse teams, with the personal ability to advise and manage clients at the C-suite level. Richard Edelman – whose father and the business' founder, Daniel J. Edelman, sadly died last year aged 92 – seems personally vindicated and rejuvenated by the new direction of travel in global marcoms.
"Dan always talked about the power of a great idea. And the opportunity today is greater now than ever before," says Edelman. "Our network already employs 140 people who are dedicated creative directors, planners and strategists. It is a tapestry of creative catalysts and in the next 15 months every office in Edelman will be transformed to a new way of working."
Clearly the two priority areas are creating outstanding content – this is where the 'PR' industry urgently needs to catch up with the advertising agencies – and data/insight. Good planners can demand a premium at the better integrated agencies, and Edelman can tap into the analytics expertise of Michael Berland, former partner at US polling firm Penn Schoen Berland, who joined Edelman in 2012 to run its research division.
At this point, Edelman reaches across the dinner table and grabs my notepad. He hastily sketches a diagram that demonstrates what he believes is a £2.5bn market for this new type of communications marketing, which sits right at the intersection of advertising, PR and digital content.
"We now bill $460m in the US alone, which makes us the second biggest marcoms agency of any type (behind only the ad agency, BBDO)," he claims. "This new area of business could eventually turn us into a $1bn agency globally."
After 46 years in the business, most of which have been marked by impressive organic growth, one senses he will not be content until his agency finally hits this billion-dollar target. But in a converging market, with advertising, media and digital agencies – let alone direct competitors – all chasing the same prize, it will not be easy.
Interview over, Edelman gives another warm smile, rises quickly to his feet and disappears off into the hotel throng. This is a man in a hurry.
To find out how Edelman fared in this year's Top 150 list of agencies, click here.
Edelman's 'change managers' explain their roles
Jackie Cooper, global chair, creative strategy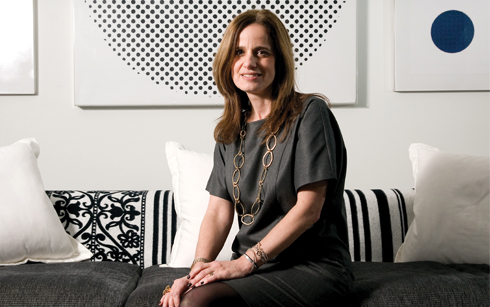 "The global creative chair is a new role and the first time creative sits on the main board, which is indicative of Richard's intent to further elevate our creative punch.
Our belief in the opportunity that the reclamation of marketing affords us also demands that our creative capability is turbo-charged.
So this role is about building a strong creative ethos internally, both culturally and structurally. It's about our people as much as our output, and about our environment as much as our resource.
We need a culture that 'heroes' creative output and attracts great creative talent. Our teams will feature a different talent combination as we increase our numbers of strategists, creatives, planners, art directors and producers. We must ensure these creative catalysts are the right ones working with our client teams and contributing to brilliant work is part of this remit. Our culture needs not only to encourage this, but to positively insist on it.
Irresistible work with invincible delivery is the other aspect. We need to ensure our clients feel the full force of Edelman – our insight, inspiration, and our expertise to deliver ingenious marketing solutions that protect and promote our clients. The output aspect of my role covers creative partnerships, how we inspire our clients and how we ideate, produce and deliver the work – either as lead strategists, or as part of an integrated agency team. We also must show our work with pride at big creative shows."
David Brain, president and chief executive officer, Edelman Asia Pacific, Middle East & Africa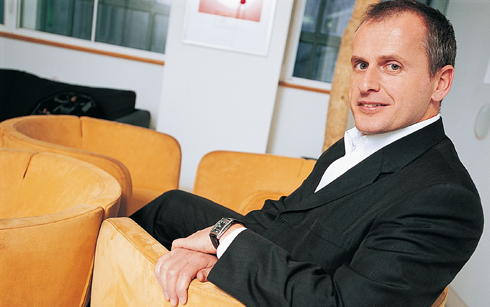 "As we've been bringing planners, creatives, media buyers, community managers, ethnographers, research analysts, designers and film-makers into the global firm over the past few years, the very way we work has been changing.
Traditionally, in PR people's roles have been defined by their seniority (account manager, VP etc.) rather than by the task they fulfil for the client. That old pyramid structure was once an efficient model for both client and agency where outputs were mostly written and linear. But it was a structure conceived in the industrial age. It's pretty obvious we are in a very different place now and the best programming requires more people, fulfilling much more specialist roles in a more phased way.
While this is not rocket science conceptually, making it happen across 67 offices and nearly 5,000 employees is a big lift. But the advantage of scale is that we can afford more and deeper specialisation and not just in the big offices. No other firm can take this concept as far as us both in terms of depth and variety of specialist skills on offer as well as geographic reach.
So we have been re-casting everything from job titles and descriptions to the training; we've even looked at ideal office layouts. Edelman Digital was born like this, but over the next 12 months all Edelman offices will be equipped with the training and infrastructure to build the right multi-specialist teams and culture for their market and their clients."