Sections
Southeast Asia
Rise of social media gives way to better PR practices as region embraces new methods.
By Diana Bradley
Myanmar
Lift of Western sanctions and news censorship to boost Myanmar tourism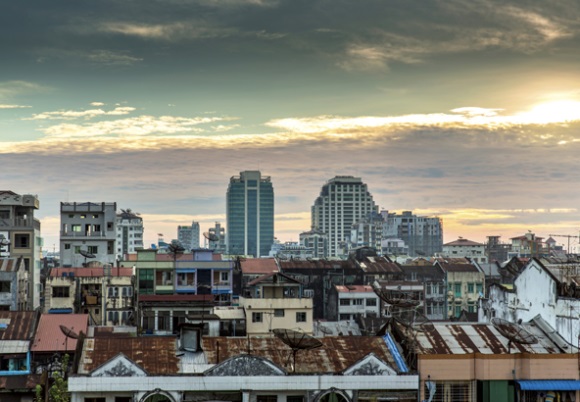 Myanmar tourism
Last year, Western sanctions on Myanmar were lifted after the country ended nearly 50 years of direct military rule, essentially laying out the welcome mat to foreign tourists.
International tourism has surged 93% since 2012 and the industry's earnings have shot up by roughly $400 million to $926 million.
Last year, the country welcomed more than 2 million foreign visitors, according to news outlet TTR Weekly. A Myanmar tourism masterplan has also been created, pumping $486 million into tourist attractions between 2013 and 2020, with plans to shore up the country's transportation infrastructure.
"Thanks to its emerging market position, many tourists come to Myanmar for leisure and business opportunities," says John Jun, MD of Mileage Communications Myanmar, noting that, apart from Westerners, tourists to the region are mostly from Thailand,
China, Japan, and Korea.
"In April we supported the launch of TS1 Yangon, Myanmar's first pop-up concept, including three spaces for commerce, culture, and cuisine," says Adeana Greenlee, director at Today Ogilvy Public Relations Myanmar.
"Developed by Pun + Projects, the concept aims to connect Myanmar with the global community and spearhead urban renewal and cultural exchange in the country."
CSR is a key PR element, according to Josephine Price, cofounder and owner of Thahara, a company that offers unique accommodation and experiences in Myanmar.
"Our business model is predicated on sustainable tourism," she says, "using local materials, encouraging organic agriculture, recycling waste and water, keeping as much tourist money in the community as possible, and creating jobs, all while protecting the environment."
Facebook is the country's social platform of choice, with more than 1.4 million accounts. This is set to grow once foreign telecom operators Ooredoo and Telenor launch mobile services later this year, adds Greenlee.
When the new private mobile networks are rolled out, everyone will move their campaigns to mobile, says Price. "We will also make the switch as it will allow us to reach out to local audiences and foreign travelers when they are in the country."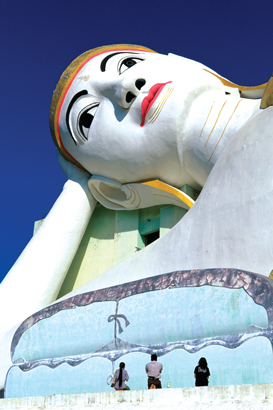 Strength of traditional media
As Internet connectivity is poor and Web usage is low – less than 2% of the population are able to access the Internet, according to Jun – platforms such as YouTube, Twitter, and Instagram are not widely used.
"Traditional media is still the most commonly used method for PR outreach," says Anthony Larmon, head of operations at Myanmar-based Zagar Communications, "but as Internet and mobile penetration increases, we anticipate the need for more sophisticated approaches to reaching our clients' stakeholders."
In 2012, after 40 years of censorship, the country's semi-civilian administration lifted its requirement that printed works be pre-approved. Since then, news outlets have launched websites and phone apps at a faster rate, given the existing printing and distribution challenges of print offerings, Greenlee explains.
"It is critical for corporations to understand how and where Myanmar people go for real information, with the context of the nation's long history of government-owned and controlled newspapers," she says.
PR is in its infancy with no marketing or PR programs in universities, according to Jun, while Larmon adds that many ad agencies have umped PR into their mix of services with little understanding of how it works.
Fact File:
Top tourist attractions include: Buddhist site Shwedagon Pagoda, Inle Lake, the ancient kingdom of Bagan, Ngapali Beach, and the Mrauk U ruins.
Mohinga - a soup consisting of rice noodles and fish - is considered to be the national dish of Myanmar.
As of July 2013, the Myanmar population was 55,167,330, according to the CIA World Factbook.
Singapore
Strong bio sector and rise in social efforts makes Singapore a competitive marketplace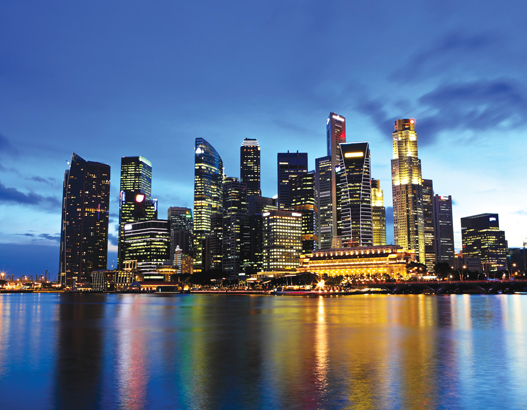 Singapore's economic growth plan focuses on the biotech and biopharmaceutical sector, and the country represents the fastest-growing biomedical cluster in Asia.
GlaxoSmithKline, Novartis, and Bayer are among 30 of the world's-leading biomedical sciences companies leveraging Singapore as a key home base to drive innovation.
It is also the third-fastest-growing nation globally in the export of pharmaceutical goods, according to Datamonitor, which reported that between 2000 and 2010, biomedical manufacturing output had almost quadrupled from $4.7 billion to $18.5 billion.
"[Singapore] is aggressively seeking to attract companies to set up regional headquarters, conduct regional clinical trial centers, and set up global manufacturing bases," says Barkha Patel-Zinzuwadia, CEO and market leader of Burson-Marsteller Singapore.
"PR in this specific segment is subjected to more [scrutiny] in terms of allowable messaging and activities," she adds. "Programs that seek to talk up the tech – in terms of social impact and scale – are the frontrunners of communications activities and key opinion leaders are used to build a sense of comfort and connection between the corporation and its stakeholders."
As most PR efforts are based on products or initiatives that relate to behavioral change, long-running PR campaigns are common, Patel-Zinzuwadia adds.
In 2012, the Health Promotion Board of Singapore launched a Lose to Win campaign, a 12-week program encouraging residents to lose weight. The effort heavily integrated mobile platforms into its outreach strategy, reflecting the country's rising interest in mobile-rich social media, says Patel-Zinzuwadia. The initiative included weekly videos of weight loss "transformational journeys," a Facebook campaign page, and also leveraged the organization's YouTube channel.
Burson-Marsteller Singapore has also used a mix of paid, earned, and owned mediums in its local PR out-reach for biotech clients.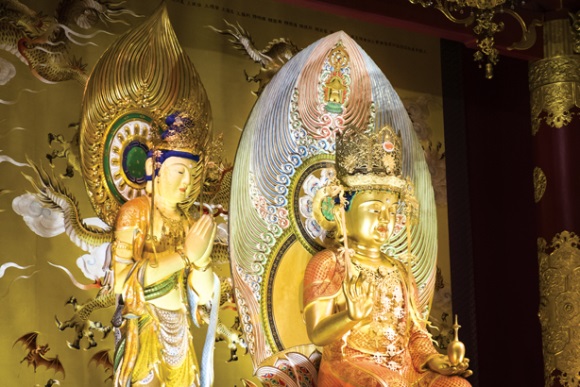 Growing use of social platforms
Social media is an increasingly key part of PR campaigns, with 74% of Singaporeans using it regularly. In 2013, there were 3.22 million Facebook users, 2.56 million Twitter users, 3.94 million YouTube users, and 520,000 LinkedIn users, according to Edge Media.
"B-to-c companies have used social for years for campaigns but, recently, b-to-b organizations are looking to leverage it, as well as content marketing to drive leads and sales," says Geraldine Kan, head of marcomms for The Esplanade, Singapore's national arts center.
When it comes to PR in the biotech sector, one obstacle local agencies face is finding and retaining talent with a global outlook and experience set. As a domestic market, Singapore does not have scale, so the focus for multinational agencies is on servicing global clients
who are based out of the region.
"Many PR pros in Singapore prefer to move into internal roles, given the relatively higher pay in-house," explains Patel-Zinzuwadia. Moreover, in-house PR pros are increasingly getting a "seat at the table," adds Kan, who notes that they are valued for their counsel.
Although worldwide agencies including Edelman, Weber Shandwick, and Porter Novelli, have a presence, local agencies are becoming stronger competitors and campaigns are growing more "sophisticated," says Kan.
"It is a challenge to remain competitive in a landscape that is increasingly getting crowded with the emergence of boutique and specialist agencies establishing a semi-regional presence through smaller partnership alignments," explains Patel-Zinzuwadia.
Fact File:
The Old Airport Road Food Centre is the go-to place for local food, according to Kan.
The capital of Singapore is Singapore.
The overall unemployment rate in Singapore increased to 2.1% in March 2014 from 1.8% in December 2013, according to the latest report by the Ministry of Manpower.
Thailand
Thailand auto industry continues to reign as "Detroit of the East"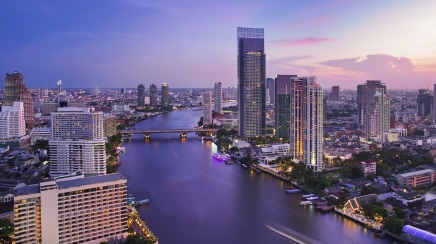 The Thai auto industry was born in 1960, when an import substitution policy was set up by the government to boost local industry. Fast forward 54 years, and Thailand has been dubbed the "Detroit of the East."
Its auto industry is the biggest in Southeast Asia and the ninth largest worldwide, according to the International Organization of Motor Vehicle Manufacturers.
Most Japanese carmakers, such as Toyota and Nissan, have manufacturing facilities in Thailand; along with major US firms, including Ford Motors and General Motors; and German companies, including Daimler and BMW.
"Because the Board of Investment [the government agency responsible for promoting investment in Thailand] offered attractive incentives for car manufacturers to set up plants without the need for joint ventures with local partners, market accessibility is relatively quick and efficient," explains Krisda Utamote, head of communications and governmental affairs, BMW Group Thailand.
With the presence of numerous multinational corporations in Bangkok – many of which use the city as a regional hub – most Thailand-based brands invest significantly in building and protecting their reputation, through corporate and marketing communications, and even digital, internal, and issues-based communications, says Utamote, who was born and raised in Bangkok.
"The PR industry has continued to evolve with the country's diverse media landscape during the past few decades," he adds. "With university-level PR specialization and a mix of local and expatriate PR professionals in agency and in-house roles, the industry presents exciting opportunities."
BMW Thailand, established in 1998, has instigated an active corporate and marketing communications strategy from the get-go, according to Utamote.
"In addition to a regular series of executive interviews and other outreach to media throughout the year, BMW Group Thailand's annual press conference is a fitting example of the way we consistently communicate our success and discuss our company's strategic direction with media," he says.
In general, although branded content is part of the broader marketing mix, Utamote notes that Thai consumers are quite open to direct communications from brands – whether that is through traditional or online PR, advertising, or other activations.
A number of American and European companies view the Thai automotive sector as an attractive business opportunity, according to Kanwara Wongsuwan, a Los Angeles native who has lived in the country since joining Thailand-based Vero Public Relations as an account executive in May 2013.
"Our clients' main targets are manufacturers and decision makers within the Thai auto industry; therefore, our focuses are on b-to-b communications through traditional media such as trade magazines, and working with relevant agencies such as trade associations in the auto sector, which are the best way to reach our targets," says Wongsuwan. "It is an integrated approach, featuring media relations and stakeholder engagement."
Thailand is one of Asia's fastest growing markets for social media, so the medium has become a popular PR tool in the area, according to Utamote. The country boasts 24 million Facebook users, and Bangkok was the second most Instagrammed city in the world in 2013, he adds. BMW Thailand's own Facebook page has 121,000 fans.
"Thailand is an interesting place to observe consumer trends since it's a growing market and social media is very influential," says Wongsuwan.
Fact File:
As of July 2013, Thailand's population was 67.4 million, according to the CIA World Factbook.
To ensure the country's position as the leading auto producer in the Association of Southeast Asian Nations, the Thai government has set up many policies to stimulate domestic auto sales, auto production, as well as exports, which includes the first car buyer program and an eco car program.
Other Thai growth sectors include logistics and medical services, travel and tourism, construction materials, and telecomms, according to Utamote.
---
India
New Delhi and Mumbai
Luxury lifestyle presents new opportunities and challenges for PR pros.
By Lindsay Stein
Demand for high-quality goods rises in New Delhi and Mumbai Designer clothes. Five-star hotels. Chic cars. As India's luxury market flourishes, the PR industry finds itself with new opportunities in the region, as well as some challenges.
The luxury market throughout India has been steadily escalating, showing annual growth of about 15% in the last three years, with expected growth of 17% in 2014, according to reports by the Confederation of Indian Industry and market research firm IMRB International.
Archana Jain, MD at PR Pundit, which has offices in New Delhi, Mumbai, and Bangalore, says the growth of the luxury market is largely concentrated between Delhi and Mumbai.
Jain says the luxury cultures of each region differ. The lifestyle in North India, which includes New Delhi, is "very brand conscious" and "has the 'I must show my neighbor what I wear'" mentality, she explains.
In Mumbai, even with Bollywood there, she says the luxury scene is "more understated and elegant."
Since India is holding elections this year, New Delhi – the capital of Delhi – has been full of "huge social events" in recent months, explains Dilip Puri, MD of India and regional VP of South Asia for Starwood Hotels & Resorts, which has five hotels in Delhi.
He adds that new wealth continues to move into New Delhi, creating an "aspirational society."
People from all over North India travel to New Delhi to buy luxury products, helping the region become a large consumer marketplace, Jain adds. Luxury cars and tech brands have been big in the city for several years, but recently, the watch segment has really taken off. Jain says most jewelry brands have not been able to break into the market because India has "a rich tradition of jewelry," but watches are a different story.
Last year, luxury goods travel retailer DFS Group opened its first store for luxury watches and sunglasses at Delhi Indira Gandhi International Airport, carrying brands such as Guess, DKNY, and Michael Kors. More recently, PR Pundit worked with Piaget at the end of February to unveil an India-inspired limited-edition collection called the Mythical Journey at an intimate cocktail reception and dinner for watch collectors.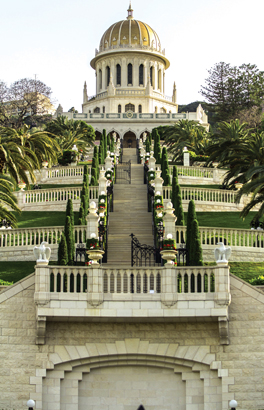 Challenges for luxury brands
Despite the luxury surge in New Delhi, Jain says one of the challenges is the lack of a high-class street or development to cater to upscale brands, such as Fifth Avenue in New York City.
But this didn't stop Bobbi Brown Cosmetics, which launched its first store in New Delhi with the help of PR Pundit last July. For the launch, the agency worked with the brand to host a master class, where consumers learned tips from make-up artists. Bobbi Brown opened its second location in the region in April.
Another obstacle for luxury brands is the fact that New Delhi doesn't have "an involved blogosphere," and bloggers who do write about the luxury space do not have much of a following, says Jain.
"Digital media is largely populated by the online versions of magazines. Their editors are very active on social media," she adds. "So if the editor of Vogue or Harper's Bazaar Instagrams something, that would have better ratings than an independent blogger doing it."
With that in mind, PR Pundit looks to build brand affinity with high net worth individuals by holding events that showcase products, offer presales, or involve well-respected influencers.
For Starwood, Puri says the best way to approach the luxury market is through digital and social media, both from an advertising and PR standpoint. The company still does some traditional advertising in premium print outlets, such as Vogue and Condé Nast Traveler, but it prefers to engage luxury consumers digitally.
Puri explains that Gen X and Y consumers spend a lot of time online, so Starwood has a chance to appeal to them through digital and social content that promotes spa packages or suite upgrades.
"Delhi has the largest population of the highest social economic class," he explains, "so for most luxury brands thinking of coming to India, the preferred market for them to enter would be Delhi."
Lights, camera, action
Mumbai, Puri says, is a "more cosmopolitan city" that is heavily focused on the film industry.
Many brands, including those in the luxury space, leverage the entertainment lifestyle environment to engage consumers and media.
Mumbai-based Molecule Communications, which specializes in entertainment PR, organized a fundraiser last summer in New York called Fashion Fiesta for A Cause, which included a Bollywood-themed fashion show by designed Betsey Johnson.
The event, which supports India's Women's Education Project, was one of the ways that Molecule has been thinking more globally and creatively, explains Kiren Shrivastav, CEO and director of the firm.
She says PR in Mumbai, especially when it came to the entertainment industry, "used to be the same, with the same newspapers, magazines, press conferences, and then you are done, but now PR companies are working on different out-of-the-box ideas to reach consumers."
With customers following international events and becoming more informed, she says it takes more than just a famous actor or actress to lure fans to the cinema.
Shrivastav says the fact that producers pour more money into ad budgets than PR makes it increasingly difficult to attract consumers in a genuine way.
In May, the agency handled PR for the New York Indian Film Festival 2014, and this October, Molecule will host its third annual Cinema Beyond Boundaries event in New York. The two-day conference, which is planned in partnership with the Screen Actors Guild, offers an inside view of the film industry in Bollywood and New York City.
Luxury home décor designer and artist Michael Aram, who was born in America, but moved to New Delhi in the late '80s to set up his workshop, began selling his products in Mumbai this spring.
He says most brands are introduced in the city with a brand ambassador or a well-known figure. His products are being sold in a store run by "a very prominent socialite, Simone Arora, who has very strong connections to Bollywood."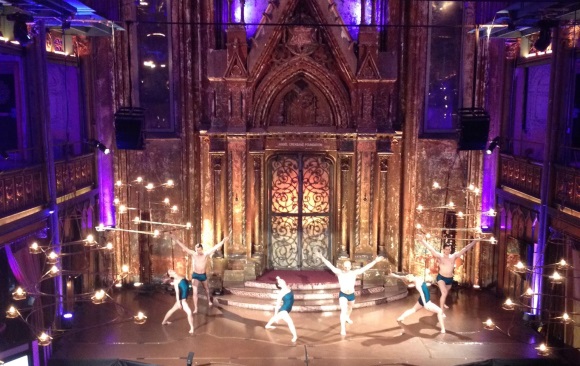 "I always say India is a country of a billion people," explains Aram, "but we all know each other, and much of that is true because it's a vast country with still wildly disproportionately distributed wealth, so it really does feel like those who spend are all people we know.
Fact File: New Delhi
Retail destination: DLF Emporio has held an annual Luxury Shopping Festival for the last five years, featuring high-end designer brands.
The population in the New Delhi region is 317,797, compared to about 1.26 billion in all of India, according to World Population Review.
New Delhi has not always been the capital of India. Under British rule, Calcutta was the capital until 1912, when it changed to New Delhi.
Fact File: Mumbai
Bollywood's revenue was $3 billion in 2011, according to DI International Business Development. By 2016, revenue is expected to reach $4.5 billion.
Aside from movies, Mumbai is a large financial center to the Reserve Bank of India and the Mumbai Stock Exchange.
Bollywood produces 1,000 films per year, almost double that of Hollywood.
Kolkata
Businesses look to build brand awareness in Kolkata
Kolkata is no stranger to change. The city, which served as major port and trading center in the early 20th century, gained independence from the British Empire in 1947. In the last few years, the city has evolved from its industrial past into an IT and cloud-computing hub, but even more recently, the growing metropolis has seen businesses of all sectors looking to leverage brand communications to build their presence in the region.
Ameer Ismail, executive director of LinOpinion GolinHarris, says Kolkata is "becoming quite a cosmopolitan hub" with strong potential for consumer brands.
GolinHarris launched a joint venture with Indian firm LinOpinion, a division of Interpublic Group's Lowe Lintas and Partners network, in September 2013. The agency has six offices throughout India.
In the last year, many brands have either launched in Kolkata or kicked off programs to increase brand awareness. Crabtree & Evelyn, which came to Delhi in 2012, opened its first store in Kolkata earlier this year, and Gateway Hotels & Resorts launched its first Gateway-branded hotel at the end of 2013. Liquor company Kristal Spirits debuted its Fashion Vodka brand recently, as did Allied Blenders and Distillers for its Officer's Choice Black brand.
LinOpinion client DishTV wanted to establish the company as the leading direct-to-home TV service in West Bengal, particularly in the state's capital of Kolkata, so the company launched a new brand in March called Zing to target regional television viewers.
To revive consumer engagement, the agency targeted local media to tell the brand's corporate reputation and brand story. Through the outreach, the firm garnered coverage from top outlets in the area, including newspapers Anandabazar Patrika, Aajkaal, and The Statesman, and TV channel 24 Ghanta.
"From a PR perspective, the media in Kolkata is extremely receptive," says Ismail. "You have a very active editorial media culture, and a very proud local culture."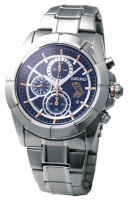 Seiko Watch India Private Limited, another one of LinOpinion's clients, formed a partnership last year with the city's cricket team, the Kolkata Knight Riders, to engage consumers in a culturally relevant way.
In April, the brand created a special limited-edition collection of 300 Kolkata Knight Rider watches to show consumers its commitment to the team. Seiko also set up a six-foot clock tower in Kolkata's football and cricket stadium Eden Gardens in February.
"Seiko has always stood for innovation and refinement, and we believe that the city of Kolkata and its citizens also share these core values," says Ismail.
Niladri Mazumdar, VP at Seiko Watch India, says PR has been a "crucial function for brand building," and Seiko has seen business growth in the market because of communications and marketing, but did not disclose specific details.
"Kolkata is increasingly becoming one of the preferred destinations for businesses," he explains. "There has been a change in lifestyle and consumer demands, and lots of top-notch brands are setting up their stores in the city and expanding their footprint."
As Kolkata continues to emerge into a popular metro area, Mazumdar says the brand will maintain its partnership with the Knight Riders and keep focusing PR and marketing around "lifestyle and aspirations of local citizens."
Fact File
While Kolkata is rooted in manufacturing, financial, and trade activities, the city is also a major hub for publishing, including Macmillan Publishers India, and newspapers such as Uttar Banga Sambad, Encyclopedia Britannica states.
Kolkata's population is 4.6 million, compared to Mumbai's 12.7 million, reports the World Population review.
India's e-commerce market grew 88% in 2013 to $16 billion, according to a survey by Assocham. Kolkata ranked 3rd for the most online shoppers in the country, behind Delhi in 2nd place and Mumbai in 1st.
---
Africa
Entrepreneurial, creative atmosphere feeds a thriving PR environment.
By Sarah Shearman
South Africa
Local talent key to driving messaging in growing sector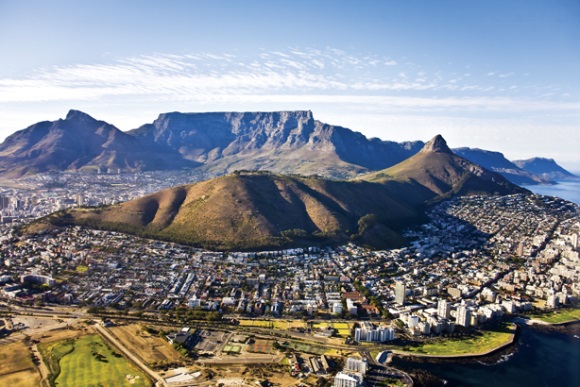 South Africa has a well-developed PR and communications industry and is often treated as the springboard for multinational brands expanding into Africa. The country, known for its natural beauty, hot climate, and vineyards, has a rising middle class and a growing retail sector that has provided a boost to the food and drink industry.
According to a report by the World Bank in March, the size of Africa's food and beverage market could reach $1 trillion by 2030, three times what it is currently.
"The restaurant and food industry is growing at a tremendous pace here, with numerous restaurants opening their doors monthly," says Leandi Jamneck, cofounder and director of Cape Town-based agency Butter Knife PR, which handles communications for Glenfiddich and Hendrick's Gin. "Pop-up restaurants are very trendy at the moment, as are night and weekend markets offering organic and homemade produce."
"A lot of alcohol brands also partner with restaurants on specific marketing campaigns to host exclusive tastings, pairings, and launch events," she adds.
Fast food is also a growing sector in South Africa. While McDonald's has been in the country for the past 15 years, newer players including KFC, and more recently Burger King, are increasing the demand for fast food.
One of the major challenges for comms in South Africa is the diversity of languages, of which there are 11, and varying levels of literacy, says Robyn Chalmers, head of media and communications at South African Breweries, the African subsidiary of drinks giant SABMiller.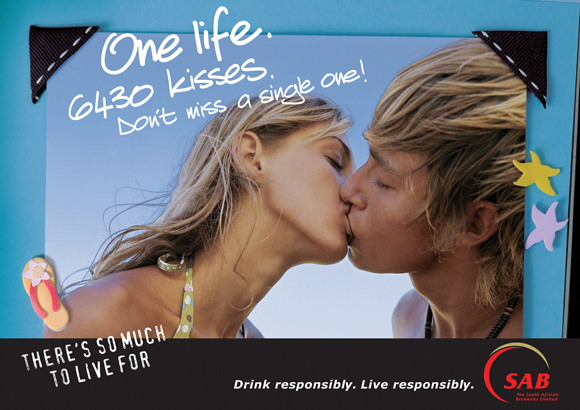 "You must ensure that you know who you are targeting, through which channels, in what language, and with which tonality. It's more complicated communicating in a strongly heterogeneous society such as ours as opposed to, for example, Germany or the US – or in fact many other African countries," she says.
The company has found "high resonance" with its target audiences for multi-platform PR activity, such as its campaign to promote responsible consumption and avoid underage drinking, explains Chalmers. Achieving deeper engagement with the South African consumer has become easier with social media, she adds.
Leveraging the right message
China is South Africa's largest trading partner, both in exports and imports, according to the CIA World Factbook. At the start of the year, Hill+Knowlton Strategies, which has an expansive network across the continent, launched a service providing PR and public affairs support for Chinese companies operating in Africa.
Alexander Döll, CEO of H+K Africa, says the goal is to introduce Chinese and African businesses to the right stakeholders with the correct messaging.
Döll says PR firms looking to expand into South Africa should tap into the local talent who understand its nuances better than expats could.
"PR pros are very open-minded, not afraid to try new things, and have a can-do attitude, which is refreshing," he adds. "There is a lot of entrepreneurship in the country and the South African people are very creative."
Fact File
Tourism supports one in 12 jobs in the country. The number of tourists increased 5.2% in H1 2013, according to the World Tourism Organization.
Youth unemployment is among the highest in the world at 50% of South Africans aged 15-24, reports the World Economic Forum.
South Africa has 11 official languages including English, Afrikaans, Sesotho, Setswana, Xhosa, and Zulu.
Kenya
Traditional approach to PR necessary to succeed in Kenya's dynamic market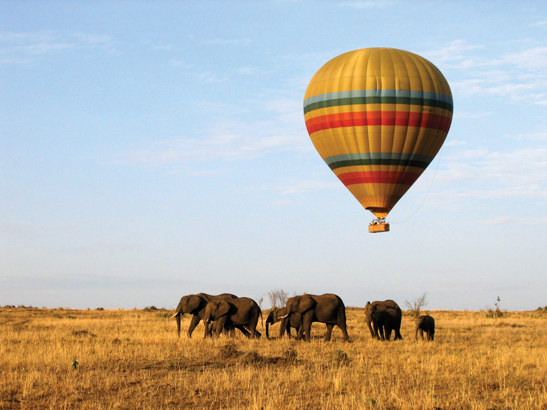 Kenya is a nation of tech-savvy citizens and fast adopters. The convergence of telecoms, mobile technology, and finance has transformed the country's economy, particularly building wealth among casual laborers and helping support the growth in small and midsize businesses.
The majority of Kenyans are unbanked and mobile-friendly with their money. Many send money via text message. This has effectively given anyone with a mobile device a bank account. Kenya is leading the world in terms of the adoption of mobile money, with Safaricom's M-Pesa the largest service with 18 million users.
While mobile money is mushrooming, credit is an unfamiliar concept and used formally by a very small percent of the population.
Credit startup Afb launched in Kenya last year to tap into the growing consumer market and well-established retail sector with its range of store-credit products.
Working with Hill+Knowlton Strategies in Nairobi, Afb has been leveraging PR to build awareness for its products. For example, it leveraged sponsorship of soccer clubs Manchester United and Chelsea for a social media campaign pitting the two teams against each other. In the resulting six months, Afb increased its Facebook following from 200 to 35,000.
"Kenya is an incredibly dynamic market," says Wayne Naidoo, Afb's CMO (left). "You have to take an innovative and local approach to communications – copying and pasting existing campaigns will not work."
Naidoo says the company leveraged PR to educate consumers and stakeholders, which has been made easier by the media and bloggers who are "very switched on."
"It's a connected society," he adds. "A big ad campaign may not drive success. You need a lot of face-to-face time with key people here so PR plays a huge role."
In recent years, Nairobi, Kenya's capital, has become an Africa hub for many multinationals, including Intel and General Electric, which have opened offices there.
"Kenyans look for a tangible commitment from companies when it comes to investing," says Elizabeth Cook, MD for Tell-Em Public Relations in Nairobi.
She has lived in Kenya for 15 years and has seen PR evolve to become "more strategic" rather than being considered as a tool to launch new products. While there is a strong blogger and influencer network, brands are increasingly turning to PR firms for more traditional services, such as public affairs and stakeholder engagement, she explains.
The caliber of talent in Nairobi has improved in recent years, with more young professionals coming from formal PR education, rather than the journalism route, adds Cook.
While Kenyans are "very entrepreneurial and eager to learn" she says client services are not as well understood in Kenya as in other markets, such as the US.
"Kenya is a hub for the region and very culturally dynamic, with many different nationalities. There is a thriving arts, fashion, and music scene," she explains.
"It is a great location for doing business. Overall, it is not perfect, but the people are extremely friendly and welcoming."
Fact File
In April 2013 the value of mobile money transactions per month reached approximately $1.7 million, according to Groupe Speciale Mobile.
60.4% of Kenya's adult population is excluded from the credit market, reports FinAccess.
Seven out of 10 people in Kenya do not have a bank account.
Kenya is building a $14.5 billion tech capital called Konza City.
Nigeria
The telecoms industry in Africa's largest economy
In April, Nigeria overtook South Africa to become the largest economy on the continent. The West Africa country, which has a population three times the size of South Africa, has one of the fastest-growing economies in the world and is attracting overseas investment from multinationals.
The country has a growing middle class, which is increasing the demand for consumer goods and services. The main growth industries are technology, media, and telecoms. In Nigeria, 32.8% of the population uses the Internet, according to 2012 data from International Telecommunications Union. This is second to South Africa, and slightly more than Kenya. As a result, Nigerians are tech savvy, social media adept, and the country has a flourishing tech startup scene.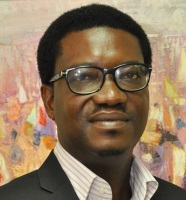 Historically, demand for PR services has been from the government and oil and gas business. With the advent of telecommunications, there has been "a greater demand from businesses for PR services against advertising," explains Akonte Ekine [left], lead strategist and MD at independent agency Absolute PR in Lagos.
"The last five years has seen growth in the use [of PR]," he says. "There is an increase in sophistication of the use of channels, particularly with the mobile revolution, which has turned all stakeholders into some level of influencers and opinion shapers."
While there is a "great pool of talent" in Nigeria, it is in a "raw" state, he adds, and the region would benefit from more training.
Chineze Amanfo [right], PR manager at telecoms giant Etisalat Nigeria, agrees that PR and communications have evolved in the past decade, but the industry in Nigeria still has a "long way to go."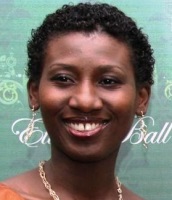 "PR practice in Nigeria is mostly reactive rather than proactive," she says. Businesses need to shift the focus to engage their target markets with proactive campaigns and initiatives."
The United Arab Emirates-headquartered Etisalat entered Nigeria in 2008, launching one of the first major broadband services in Nigeria, EasyBlaze. Today, it is one of the largest players in the market with 17 million subscribers.
While the telecommunications industry is booming in Nigeria, Amanfo says this is largely an urban phenomenon, which can make it challenging for communications and PR to reach a mass of rural Nigerians.
Etisalat Nigeria uses PR to build a "customer-centric" brand, Amanfo explains. A major PR initiative for the company has been leveraging its sponsorship of the reality TV talent show Nigerian Idol, as part of an integrated marketing campaign.
"Through our PR campaign, the show has garnered a large following," she adds. "We have successfully crafted our messages by engaging viewers to vote for contestants in the show."
Infrastructure remains a challenge for businesses setting up shop in Nigeria and, in particular, access to power.
"Any communications business entering the market should come into the country fully aware of the challenges they will encounter in building their network and must be known to excel in the most challenging terrains," says Amanfo.
"We are very warm and resilient even in the face of the challenges we face. I love Nigeria because it is a land of endless opportunities and possibilities," she adds. "The world has yet to experience Nigeria's true potential."
Fact File
Main exports are petroleum, petroleum products, cocoa, and rubber.
GDP for 2013 totaled $509.9 billion.
Nollywood, Nigeria's film industry, generates nearly $600 million a year and employs more than a million people, making it the country's second-largest employer after agriculture.
There are 120 million mobile-phone subscribers in Nigeria, out of a population of 170 million, according to the BBC.
---
Gulf States
Gulf region an international hot spot for trade due to evolving technology and high levels of wealth
By Laura Nichols
Dubai
Luxury brands, high income sees Dubai emerge as a major hub for international trade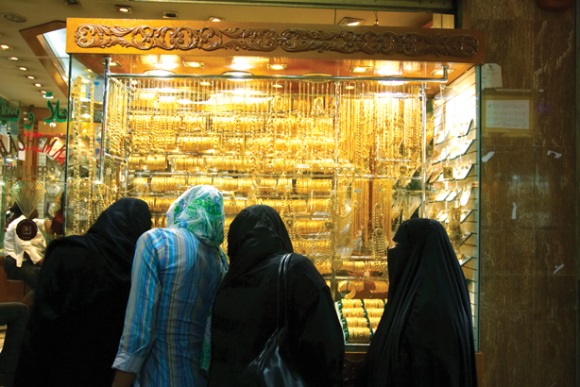 A tax-free, buzzing hub, rife with luxury products, Dubai is only surpassed by London in the amount of international brands being sold.
Nitin Puri, CEO of BPG | Cohn & Wolfe, says Dubai is home to more than 160 nationalities, serving as a "true cultural melting pot," which leads to familiarity with brands from all around the world.
"There's no luxury this market is unfamiliar with," adds Puri. "We have people from all corners of the world."
Another factor includes Dubai's geographic location, lodged between the East and West, and home to the busiest airport globally for international travelers. Dubai's airport handled 18.36 million passengers in Q1 2014; 16 million passed through London Heathrow in the same period.
Tourism and people coming into Dubai have contributed to the luxury retail market. Visitors queue outside stores such as Louis Vuitton, waiting to get tax-free goods. Some visitors, particularly Chinese tourists, says Puri, come to Dubai on dedicated shopping trips.
"Luxury brands are moving away from traditional PR platforms into a much more personal touch-style of communications. It's about activation, launch parties, ramp shows, and carefully themed events for select audiences," he explains. "Blogs are also widely used and some bloggers have become rock stars. However, social usage among brands lags due to their reluctance to give away control on content to regional markets."
Because of a lack of personal income tax in Dubai, residents have higher disposable incomes, Puri adds.
As for the residents, "Their traditional dress style leaves little opportunity for ostentatious consumption," he says. "The items, then, that increase in importance include watches, cuff links, footwear, and automobiles."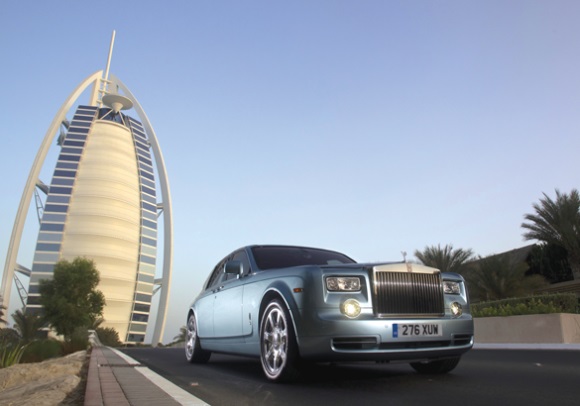 Luxury goods consumption on the rise
"People like to show off their wealth," says Jamal Al Mawed, corporate comms manager for Rolls-Royce Motor Cars Middle East, Africa, and Latin America.
Al Mawed says that owning a Rolls is an investment – and if someone were to make the same purchase in Brazil, for example, they would end up paying "three times the cost because of the tax on luxury cars."
Al Mawed says the appreciation for these goods will keep growing, especially as surrounding, emerging economies such as Russia and Nigeria increase the demand.
"At times, the local talent pool is not as deep as required to match our growth and ambitions," says Puri. "Finding the right people is getting harder – especially when we are looking for more senior Arab nationals."
BPG | Cohn & Wolfe launched its own graduate training program, which attracts more than 600 applicants every year, with about six to eight being recruited.
Fact File
Dubailand, a 3 billion-square-foot tourism hub features shopping at the Dubai Outlet Mall, racing at MotorCity, and in 2015 a FIFA soccer complex.
Dubai is home to the tallest man-made skyscraper in the world, the Burj Khalifa. It stands 2,716.5 feet or more than 160 stories.
Drugs are forbidden in Dubai and alcohol cannot be purchased "in stores," though it is served in licensed restaurants, bars, and clubs.
Saudi Arabia
Hyper-connected mentality creates myriad opportunities for PR firms in digital space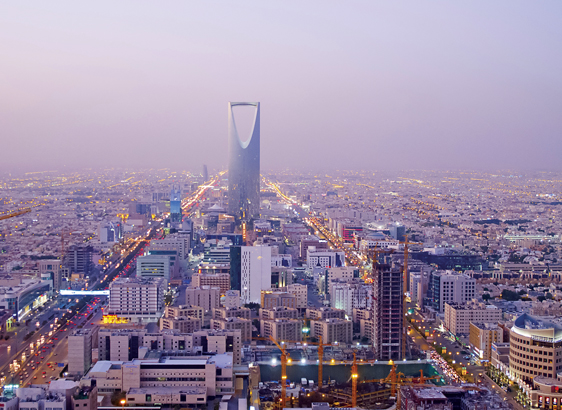 While many people have "different perceptions" of Saudi Arabia – many of whom have not yet been there, says Andrew Bone, regional director for the Middle East and Asia at Hill+Knowlton Strategies – the country is evolving.
It is a G-20 nation, one that is investing heavily in infrastructure and development to "demonstrate the strategic importance of Saudi Arabia."
Countries in the Gulf are some of the "most connected locations in the world," explains Bone. Whether it is the locals or expats, he says in his experience most people tote a work phone and a personal device, in addition to a tablet, laptop, and "everything else as well."
Saudi Arabia is the number one country for YouTube uploads and downloads, in the top 20 for Twitter usage, and six of the top 20 global Keek users are from Saudi Arabia, adds Bone.
Looking back at an event such as the 2011 Egyptian revolution, Bone says social media's role in the subsequent change is debatable, but it did create "a whole digital democracy" and gave "power to the people."
"The people here are hungry to be connected," he adds. "That really helped to wake up the region."
A very "gadget-driven" mentality exists in the country, he adds. People eagerly await events such as the launch of the latest iPhone and buy it on that first day. They are leveraging this technology in a landscape that now hosts 4G connectivity to share their voice and express opinions like never before, adds Bone.
For brands, the key is telling stories. General Electric first harnessed the power of ever-evolving technology while working with the Ministry of Health, launching the Healthymagination campaign.
At its heart was the company's first all-Arabic digital platform, says Rania Rostom, chief innovation and communications officer for the Middle East, North Africa, and Turkey at GE.
After conducting nationwide research that gave the company insight into people's health habits, perceptions, and attitudes in Saudi Arabia, GE was able to use that perspective to talk to consumers, patients, and doctors. The space benefited from having localized content "placed into the context of Saudi culture and environment," adds Rostom.
"We really found that sweet spot," she explains. A lack of health communications in the digital space turned into GE building a "social media ecosystem" where health issues were addressed. GE also launched an app to further drive engagement.
Previously, talking about breast cancer had been considered "taboo" in the region, but now people have a way to find out answers to their questions online.
"The engagement was actually quite amazing," says Rostom. She adds that the use of the app is growing, with about 80,000 fans on Facebook.
Fact File
The kingdom of Saudi Arabia houses 18% of the world's petroleum reserves, according to OPEC, and is the largest exporter of oil.
Women in Saudi Arabia will be able to vote and run in local elections starting in 2015, according to PBS.
The Kingdom Tower, being constructed in Jeddah, is expected to be the tallest building in the world, standing at 3,280 feet.
Abu Dhabi
Female empowerment is on the rise in the United Arab Emirates (UAE). It is happening organically as women outperform their male peers academically, and as more female role models emerge in the workplace and the media, says Jason Leavy, MD at Dabo & Co.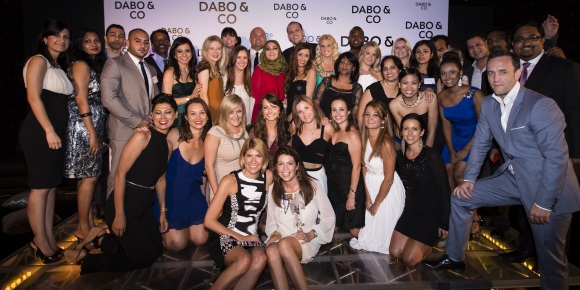 To give a rough example, he says, where Dubai is comparable to New York City, the more traditionally conservative Abu Dhabi is akin to Washington, DC, though it's "really starting to emerge."
"You've got an emergence of regional role models for women in ways that have not existed before," he adds. Where influence formerly came from the Western hemisphere, now "it's happening here on the ground organically." In 2013, Lana Nusseibeh became the first UAE female delegate to the United Nations.
The "really empowered women" in the younger Emirati generation play a role in female progression, adds Leavy, as they're the ones who don't see a conflict of interest between wearing the more traditional clothing known to the region and accessorizing with a Louis Vuitton handbag or using certain makeup brands. These women feel they're "celebrating their Arabian identity" while at the same time being part of a global sisterhood.
That thinking has created a strong marketplace in the UAE for health and beauty products, explains Leavy. Additionally, women who receive their education in the US or UK import their influences which creates "a really interesting mix."
Caroline Wilding, MD of the Middle East for Jergens, says the brand has seen growth in bodycare purchases across the region, as women are increasingly spending on beauty, and specifically, bodycare products.
While the number of women going to work may be lower in the Middle East than in the US or UK, Arabic women are going to work "in much greater numbers," and according to Jergens research. In a survey of 2,000 women across the region, 86% said they "believe if they look good, they can achieve their goal in life," adds Wilding.
"What we can see is women are buying into beauty. It gives them a massive boost of self-confidence," she says.
In May, the brand announced a partnership in the Middle East with musical artist Nancy Ajram, who is from Lebanon.
Women in the UAE – many of whom speak more than one language – will consume international English-language publications or pick up the Middle East version of Harper's Bazaar or Cosmopolitan, as well as publications in Arabic.
Another big change, says Leavy, is the growth of female fashion, health, and beauty bloggers across the Gulf region. Unlike US or UK bloggers, who are aware of how "in demand" they are, UAE blogger growth "hasn't been professionalized in the same way. It's very much borne out of a passion and interest in the subject," says Leavy.
Fact File
There are tips on the Visit Abu Dhabi website for visitors when ordering fish. A "Choose Wisely" campaign is run by the Emirates Wildlife Society and the World Wild Fund for Nature to protect UAE fisheries because some species are being "overfished beyond sustainable levels."
Tourist photography of government buildings, military installations, and ports and airports "should not be taken," according to Visit Abu Dhabi, and cameras "may be banned" in women- and children-only areas.
Ferrari World Abu Dhabi is the world's largest indoor theme park and opened to the public in 2010. It would stand more than 300 floors tall if turned upright, according to the Ferrari World website.
Abu Dhabi is the largest and most populated of the seven emirates in the UAE. Its population is 1.6 million, according to Visit Abu Dhabi, with a projection of topping 3 million by 2030.