That said, check out what looks like a form of weapon held by agency marketing man Ben Titchmarsh – you never can be too careful when someone that angry is holding a gun.
They say the PR industry is full of sharks (well, Flack said it. Once. Just now.). But at an event for Quest TV, House PR discovered the saying wasn't just a harmless metaphor...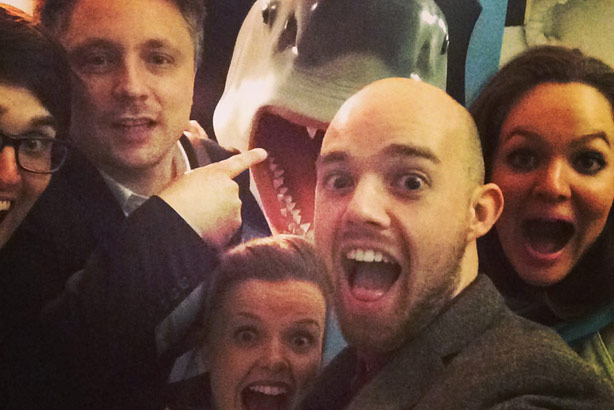 Now where would Flack be without PR bake sales? Probably still stuck in the basement at The Groucho Club, come to think about it. Long story. Either way, credit to DeVries SLAM for keeping up the tradition, though maybe it should make sure all of its team are looking at the same camera when the pictures are taken...