NEW YORK: Burson-Marsteller has promoted Alan Sexton and Tom Dowling to US corporate and US consumer and brand marketing practice chairs, respectively.
Sexton, who joined the firm last September, will continue to serve as New York market leader in addition to his new role. He is reporting to US CEO Dave DenHerder and US president Michael Law.
The corporate practice chair role was previously held by Jason Schechter, who joined Bloomberg as CCO in December 2012.
DenHerder said Sexton was the right choice for the corporate practice because of his success as the New York market lead as well as his breadth of experience in corporate reputation, digital, and brand positioning.
Sexton will focus on hiring and retaining staffers for the corporate practice and the New York office, he said.
"It always comes back to talent," he explained.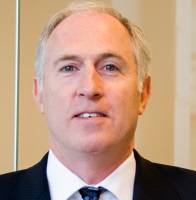 Dowling, who is also reporting to DenHerder and Law, has served as interim chair of the US consumer and brand marketing practice since 2013. He will continue to serve as the Pittsburgh market leader.
Prior to Dowling, the consumer and brand marketing practice's US region was run by former global practice lead Lisa Travatello, who left the firm last September.
"Between running an amazing operation in Pittsburgh and [Dowling's] real knowledge of both b-to-b and b-to-c, he's the perfect fit," said DenHerder.
Dowling had been helping to find replacements for the role, but after interviewing a number of candidates it became clear that he was the right person for the position, DenHerder added.
Before Burson, Sexton worked at Global Strategy Group for about two years. Prior to that, he served as EVP and director of public affairs at Ogilvy Public Relations. Sexton, who made PRWeek's "40 Under 40" list in 2010, was the youngest EVP in the firm's New York office at the time.
Dowling, a 24-year Burson veteran, has led global branding and reputation management efforts for a number of large companies over the years, such as H.J. Heinz, Bayer Corporation, Cooper Industries, Eaton Corporation, and PPG Industries. He also helped establish Burson's US sports marketing group, The Fan Experience.