Many firms in this year's PRWeek Agency Business Report revealed plans to further expand outside of North America. The move makes sense, given many Western brands have tapped emerging markets for growth.
Take the retail sector, for example. In the past two years, The Gap has opened its first stores in Colombia, Uruguay, and Peru; Forever 21 announced that its first South African location will open mid-year in Cape Town; and Amazon has reportedly set up shop for the first time in Russia. In addition, there are significant opportunities to work with local brands within these growth geographies as they are also looking to take advantage of favorable conditions such as an expanding middle class.
Executives of global-minded firms also say businesses realize they need to adapt to factors such as ongoing social reform and the popularity of digital media. That represents opportunities for the PR sector in global markets.
When agency leaders talk about South America, the conversation often starts with Brazil, given its population of more than 200 million and excitement around the upcoming soccer World Cup and 2016 Olympic Games in Rio de Janeiro. While it is the most mature market in terms of PR, other countries are emerging as vital to build a footprint throughout the continent, including Colombia and Chile.
Colombia has attracted more foreign investment thanks to political stability, free trade agreements – including the one signed with the US in 2012 – and a steadily growing economy.
Burson-Marsteller refocused its efforts in the country three years ago. Thanks in part to 22% revenue growth last year, Colombia ranks as the firm's fourth-largest revenue generator in Latin America, behind Brazil, Mexico, and its Miami office. The latter handles local assignments, US work targeted at Hispanics, and South-facing clients for Latin America. Previously, Argentina held the fourth spot, but the peso has devalued significantly because of a steep economic downturn.
Boon in multinational business Colombia's expanding middle class now has access to goods and services including airline travel, brand name apparel, and tech devices that were once only for the wealthy – and that has been a boon for product PR.
"These brands are looking to be more visible before the consumer," says Miguel Herrera, Burson's market leader for Colombia. "For instance, we prepared an extensive media campaign for The Gap because the brand had to introduce itself to the country."
Of the office's revenue, 85% is from multinationals.
Given foreign interest in the country, Burson has also built up its public affairs practice to 17 staff. In total, the office in Bogotá employs 65 people.
"Foreign companies are looking to better understand and operate in this country," Herrera says, noting energy, pharma and banking as particularly strong sectors.
Spanish-owned agency network Llorente & Cuenca generated 65% of its $28.5 million in revenue last year from Latin America, where it has nine offices. The firm recently moved into Chile with the acquisition of consultancy business CR Comunicaciones in Santiago.
Although the market has its challenges, Chile's economy grew 4.1% last year and unemployment has dropped. President Michelle Bachelet was recently re-elected on a reform platform that includes improving living conditions, access to quality education, and marriage equality.
Luisa García, partner and CEO of the Andean region at Llorente & Cuenca, says that with poverty levels still high in places, companies understand they have to operate with CSR as part of their mandate. We have seen that area grow together with online communications."
With two-thirds of its population online – Chile has one of the strongest Internet penetration rates in South America – more clients are asking for digital-focused solutions, she explains.
Focused on India
On April 1, the Indian government ushered in its first update of the country's corporate law in more than 50 years. One of the key provisions of the new legislation: corporations of a certain size must spend at least 2% of their profits on CSR.
"CSR is a fairly nascent sector in the region," says Radhika Shapoorjee, president of India and South Asia, IPAN Hill+Knowlton. "Companies didn't invest in the past on their corporate reputations. But now they want to make visible their CSR projects."
There is rising government and consumer sentiment that businesses do more to help tackle some of India's biggest challenges, including reducing poverty and improving healthcare.
"Businesses will need to shift the way they position themselves and the role they play in society," adds Shapoorjee.
PR firms can help businesses demonstrate that – although legislation dictates only 5% of company spend on CSR can go to execution and promotion. Dilip Cherian, cofounder and consulting partner for local firm Perfect Relations, says clients are scrambling for ideas that will demonstrate visible CSR results.
"PR pitches now have to be thought out and campaign-focused rather than glorifying one-off initiatives," he says.
India matures
However, in India, communications executives say PR spending declined in the months leading up to the five-week general election that started on April 7.
Depending on how decisive the victory, both public and private sectors will turn the taps back on as a government is formed and uncertainty dissipates," says Robert Holdheim, CEO of South Asia, Middle East, and Africa for Edelman. "A more progressive, PR savvy leader could also legitimize the use of PR for government contracts. Narenda Modi, [prime ministerial candidate for the opposition party, Bharatiya Janata, and frontrunner, according to polls at press time] for example, has heavily used PR firms in the past."
"Specific policies may also have an impact, such as the requirement for companies to spend a percentage of profits on CSR," adds Holdheim. [See sidebar]
Regardless of the outcome, he believes multinationals and Indian companies will continue to become more sophisticated about PR.
"When I got here seven years ago it was pure commoditized media relations," he says. "Corporate communications people had essentially become procurement people."
Today, however, India "is the most advanced of my markets," Holdheim explains. He adds that clients have shifted toward looking for integrated solutions with an emphasis on experiential and digital execution.
"We are often pitching against ad agencies, PR firms, or, on the public affairs side, law firms. Multinationals are looking for a different kind of service offering, while Indian companies who have set up abroad are bringing back a broader definition of PR."
As a result, Edelman has grown to 350 people in 11 cities from just 50 people in two cities four years ago.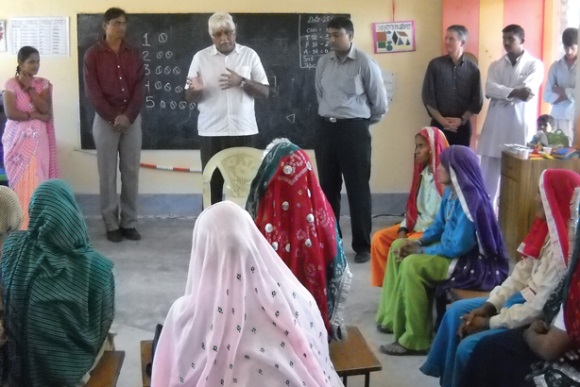 Radhika Shapoorjee, president of South Asia and India for IPAN Hill+Knowlton Strategies, says PR is starting to become institutionalized within organizations.
"They have put together stronger media policies and rules of engagement, which has been a significant change," she says. "They are also asking for a lot more monitoring, as well as crisis and issues management."
IPAN Hill+Knowlton Strategies – which has 150 staff in five offices throughout India – says hot client sectors include tech, finance, and entertainment.
"Healthcare is one sector that still struggles in terms of figuring out how PR can make a difference," she adds. "It is an area that will evolve in the next three or four years."
Africa rises
Various research firms single out the sprawling continent as one of the fastest-growing middle classes in the world, so it is no wonder that multinational PR firms have, as of late, made inroads into Africa.
Last May, Edelman acquired South Africa-based communications consultancy Baird's Renaissance, marking the agency's first physical entry into the continent. Holdheim says Edelman will be looking at further acquisitions.
"No one looks at South Africa on its own anymore," he says. "Everyone wants a more pan-African solution."
He says the most exciting opportunity for the PR industry is that there are no rigid divisions between ad agencies, digital shops, and PR firms.
"There is an opportunity right now to come into the market with an integrated offering," Holdheim adds.
Burson-Marsteller has also put a stronger stamp on Africa. It bought a majority stake in Johannesburg-based Arcay Communications in 2011, which this year will change its name to Burson-Marsteller.
The operations include 26 full-time staff in Johannesburg, a smaller office in Cape Town, and 12 exclusive affiliates spanning 27 countries.
Burson also sees an opportunity for an integrated offering. This spring, it partnered with fellow WPP agencies, including those specializing in research and shopper marketing, to pitch clients on integrated solutions, says Robyn de Villiers, Burson-Marsteller chairman and CEO in Africa and founder of Arcay Communications.
"The market is not mature, so silos have not yet formed," she says. "I've been in Africa for more than 20 years, but the one thing that has been constant is that every client wants media management – the traditional PR role," says de Villiers. However, she has seen a rise in requests for issues monitoring and crisis communications among multinationals, particularly in the industries of oil and gas, telecoms and IT, and financial services.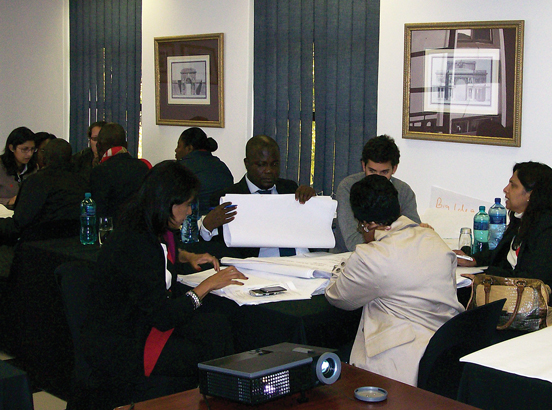 Talent drought
Finding talent is one of the biggest challenges to growth for agencies in developing markets, owing to high levels of poverty and a lack of post-secondary education options in the PR field.
Robyn de Villiers, Burson-Marsteller's chairman and CEO for Africa, says only the very wealthy can pay for good education – and a career in PR isn't always a top consideration. However, she says it is becoming common for poor families to invest in one offspring's education.
"It can be sad for the families [choosing one child]," she adds, "but the benefit is that it is slowly creating a larger pool of better-educated professionals."
Burson-Marsteller has also created an academy for PR training in Africa, which has become popular with clients in countries with limited education options.
"They're looking to us for skills transfer," she explains.
Finding talent is also a huge challenge in Russia, which by all accounts is still adjusting to a free market economy.
"It's possibly the most difficult market in the world among advanced economies to identify, recruit, and retain strong talent," says Peter Necarsulmer, executive chairman and cofounder of PBN Hill+Knowlton Strategies.
In addition to a lack of available talent, he says recruiting client-side communications practitioners is extremely difficult.
"People who work in-house are overpaid and tend to work in state-owned companies, which have environments that are the antithesis of transparency and speed – the very characteristics we advise clients to be," Necarsulmer says.
As a result, he says clients focus on hiring young people, often from other industries, and providing training.
Elena Fadeeva, partner and general director of FleishmanHillard Vanguard, says, "as an industry we need to play an active role in talent development."
The firm partnered with Russian universities on curriculums and will write a text book for students studying comms at Moscow's National Research University.
Russian innovation and IT sector
After the steep downturn of the Russian economy in 2009, the government has worked to build an innovation and IT sector and reduce its reliance on commodity exports such as oil and gas and steel.
However, the Ukraine conflict over Crimea "has been a game-changer," says Peter Necarsulmer, executive chairman and cofounder of PBN Hill+Knowlton Strategies, which has offices in Russia, Ukraine, Kazakhstan, and the CIS. PBN Hill+Knowlton has about 40 full-time practitioners in Russia.
"The government has committed to diversification of the economy, but not enough has been done yet."
It remains to be seen how damaging economic sanctions will be to the economy given its reliance on exports, he says. Still, agency leaders in the region say during the last 18 months corporate reputation work has been a growing part of their businesses.
"As a result of Russian investments, partnerships, and trading abroad – including China, Asia, Europe, and less so North America – there is a growing appreciation of managing relationships with international stakeholders such as investors, government, and news media," he adds.
Another hot category is digital communications fueled by the fact that Russia is currently Europe's largest Internet market. Russian e-commerce will triple in volume in the next three years from $12 billion in 2012 to $36 bill-ion by 2015, according to Morgan Stanley.
"Digital is coming on here very quickly, but there are only a handful of global companies that know how to communicate digitally using [Russia's top-level domain] Runet," Necarsulmer says. "We are seeing growth in real-time online monitoring, alerting, analysis, and response, particularly among Western investors."
Elena Fadeeva, partner and general director of FleishmanHillard Vanguard in Moscow, agrees that the influx of Russian companies becoming publicly listed on foreign markets has led to a rise in corporate communications and a move toward demonstrating greater transparency and ethical business practices.
"We're also doing more senior-level consulting focused on crisis communications and issues management such as mergers and acquisitions," she says, noting the agency now has more than 100 people in Moscow, an increase of about 20% compared to four years ago.