YOKOHAMA, JAPAN: The Renault-Nissan Alliance will not replace former marcomms director Simon Sproule, who left last month for Tesla, with other staffers absorbing his responsibilities instead.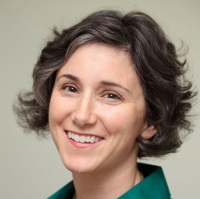 Rachel Konrad, who previously served as global director of communications for the Renault-Nissan Alliance since 2011, became Alliance global director of communications and marketing when Sproule left the company on April 1.
In addition to continuing as the primary staffer responsible for Alliance communications, which means increasing internal and external visibility and understanding of the collaboration, Konrad said she is "now picking up new responsibility on the marketing side."
"I am not in control of marketing budgets of either Renault or Nissan," she explained. "Rather, I am in charge of ensuring that the marketing teams at both Renault and Nissan are maximizing synergies, or the amount of money saved or costs avoided by working together."
She cited joint media buying in key regions as an example of this.
On the communications side, Konrad also oversees CEO communications, corporate narrative, media relations, and events and sponsorships, such as the World Economic Forum, Women's Forum, and TED Global.
Konrad has a team of six direct reports, who "work extremely closely with communications and marketing people who report into the functional or regional leaders of both Renault and Nissan individually."
When Sproule was promoted to marcomms director of the Alliance last spring, Konrad reported directly to him. Since his departure, she is reporting to CEO Carlos Ghosn, who managed her from February 2011 to April 2013.
As for Nissan Motor Company, Jeff Kuhlman, who joined the automaker in 2011, continues to serve as head of global communications.
"When they hired me, [Sproule] became the head of marketing communications, and then subsequently a year later, he became the head of the Renault-Nissan Alliance marketing communications," explained Kuhlman. "He wasn't the head of global communications."
Kuhlman, who oversees all comms at Nissan, including product and internal communications and CSR, said Sproule's role will not be replaced.
For the last two years, Kuhlman said he spearheaded the Nissan Global Media Center, and he will continue to do so going forward.
"I've been flying under the radar because everyone knew [Sproule] and they defaulted to talking to him, and it allowed me to come in and assess the organization and determine what needed to be done, so I've been working on organizational structure and global communications strategy," he added.
Kuhlman reports directly to Andy Palmer, EVP and chief planning officer at Nissan.