Every year at about this time I prepare a talk to give to our 500 or so staff in China at our annual meeting. It's become a tradition that I begin with the opener: "To be young, in China and in public relations: life couldn't be better."
Although I've started this way almost every single year, for 2014 I am feeling even more optimistic than usual. The quality of briefs coming through, the stream of new clients and assignments we have been given throughout Asia, and the work our industry is turning out has caused my serotonin levels to soar. It is like we are ascending Mount Everest and the elements could not be better.
With the public relations discipline at the centre of social marketing and content, the entire marketing services industry is watching our every move. So what is in store for the industry as we enter 2014? The following five themes will be among the most salient as disciplines collide and PR prevails:
1 The power of emotion
Public relations practitioners have spent years creating message houses built on facts and evidence, but recent science has shown that nothing influences behaviour and shapes decisions more than emotion.
Tim Broadbent, Ogilvy's global effectiveness director and a well-published author and guru in the marketing services industry, has spoken at length about the impact of creativity (emotion) on effectiveness. Chris Graves, Ogilvy PR's global CEO, has spent the past five years studying brain research and behavioural sciences to truly understand the power of a message on human behaviour.
But nothing speaks more to this trend than the countless client meetings I have been in lately in which we present a campaign based on a strong message house and then show how the same campaign can deliver even stronger results by making the rational more emotional.
The public relations practitioners of tomorrow need to learn something from our advertising brothers and sisters in the way they develop campaigns to strike the right mixture of true rational and emotional messaging to deliver exponential results.
2 Data made simple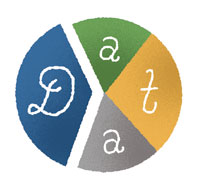 I can't remember when I first heard the expression 'big data', but I remember thinking what's so special about big data? Certainly the PR industry has to improve the way we measure impact, but I keep asking myself why is big data so 'big' now?
I remember the early days of great direct marketing whereby the true professionals of the time knew exactly how many direct mail pieces they needed to send to get a result and grow share. Naturally, that has all changed with the way information is consumed today, but I don't know why big data is any more relevant today than it was years ago. What is different though is how data is being collected, sliced and diced to assist marketers in making real time decisions. And there is just so much more data available now.
So in my prediction for 2014, the true winners in the 'big data' game will be those who can explain how this works to the non-mathematicians among us. In a recent back-to-school promotion for Crayola we generated a sharp increase in sales by linking it with a Tmall store we set up. An event, a link, some online promotion, and sales increased dramatically.
We now have data on thousands of consumers that can help us time and craft our next promotion. The simplicity was as beautiful as the campaign. Data that tells us what consumers are exposed to, when they are exposed to it, and what is resonating will help us better understand who we are communicating with. This is the direct insight needed to craft campaigns that sell.
3 Content with a purpose
As tired as I am about hearing the term 'big data', the word 'content' has been even more used, abused and confused. One thing I am certain of is that people across our industry have different definitions of content.
In its very basic form I would argue that anything that has a purpose can be put into the basket of content. What this is not is a tweet about what someone ate for dinner or a picture of their dog. This is content, but unless it has a basic objective behind it, it is just that, content to inform or entertain.
However, content with a purpose is about creating a portfolio of content across platforms and media that drives a business and reputational goal. If it doesn't drive those hard goals, it's just vanity publishing.
It is not bits in isolation (a stray tweet here, a blog post there, a video here). It is elements in a concerted content strategy and calendar. In 2014, we're going to see content delivered in many forms on a variety of platforms. What will matter is how this content cuts through the clutter to leave a lasting impression and influence a decision.
When Chengdu wanted to attract more tourists, it did so by recruiting Pambassadors (panda ambassadors) with a Facebook campaign and a full-fledged social media effort that recruited more than 60,000 applicants. Tourism numbers shot through the roof and the Chinese city is now well known for being the home of the giant panda. That is content with a purpose.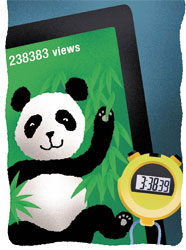 4 Real-time communicators
What is different about the PR business today is the amount of time we have to think, craft messages and respond to opportunities: there just isn't enough time.
A study Ogilvy PR conducted earlier this year with CIC called Crisis Management in the Microblog Era found that unless an online response is made in the first eight hours of a developing issue, the potential for a crisis to develop grows exponentially. Today we are experimenting with 24/7 newsrooms and production arrangements to address not only crises, but also developing market opportunities.
With one brand we serve we have a team that reads the news first thing in the morning and immediately creates campaigns that address the day's topical events. This real-time adaptive content model follows a broader brand brief, but the material created is instantaneous and this has helped keep the brand at the forefront of conversation.
5 'Relations' will gain respect
There is a debate taking place in our industry as some companies drop the term 'public relations' from their name. Certainly what we call what we do is important, but I believe what we do, how we do it and how we present it is even more critical.
I was in a meeting recently with a number of lawyers working on an issue. They had many legal approaches to the problem, but none of the relationship components. The CEO thanked the lawyers and turned to the public relations team for their advice. While the legal team provided the direction, the public relations team was asked to run with the strategy.
What we must remember is that brands and companies are built on trust and that trust stems from the relationship they have with the companies or brands.
I don't believe changing the name of what we do is the medicine that is going to help the public relations industry. Rather change is going to come with real results that stem from relationships that can be somehow captured and measured.
These are just five of the many themes that will be shaping our industry in 2014. Beyond mastering the above, there are two mandates I believe our industry has to address as we move into the new year:
The first is talent. As the goalposts in our industry move, developing talent that is relevant, valued and a step ahead is critical to our success. As leaders we have to do an even better job of coaching our staff to interpret the world around us and advise our clients on the actions they should take while figuring out the new technologies and platforms available to us.
Where are the data analysts that understand relationships going to come from? What about our content strategists? As communications leaders we need a vision for where we are headed to develop a staffing plan to address it. We need to stop filling posts with people like us and begin to bring in new and different talent that will take us in different directions.
The second is knowledge management. The public relations industry is notorious for being poor at capturing experience and making it work for our organisations. I'm aware of management consulting firms that have one knowledge manager for every six professionals. We need to take a page from their book and begin to collect our knowledge and put it at the fingertips of those in our industry to better prepare them to handle the communications challenges of tomorrow.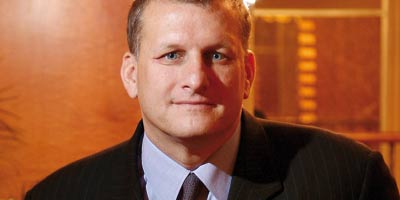 Our industry faces a mountain of uncertainty. We need to equip ourselves with the right know­ledge, tools and talent, we need to interpret the themes shaping our industry and lead them, and we need to begin the ascent with confidence. There will undoubtedly be challenges along the way and we may slip at one point or another. But rest assured, as we ascend to the top, the view will be well worth the climb.
Scott Kronick (right) is Asia-Pacific CEO of Ogilvy PR