Once an undesirable cluster of warehouses and factories nestled under two of New York's most famous bridges, the neighborhood of DUMBO has emerged as a vibrant creative and tech hot spot, home to worldclass digital and communications agencies, startups, and some of the hottest real estate in New York City.
DUMBO, which stands for Down Under Manhattan Bridge Overpass, has attracted a wave of digital and tech businesses that have turned their backs on Manhattan in favor of Brooklyn, initiating a shift in the city's creative economy.
Digital agencies Huge, Carrot Creative, and Big Spaceship were among the first wave of tech firms to come to the area. Now, more than 400 tech and creative companies, large and small, call DUMBO home, including online marketplace Etsy, furniture and décor retailer West Elm, and payment app Dash.
The community has incubated a vibrant arts and cultural scene with galleries, boutiques, co-working spaces, and events such as lecture series CreativeMornings, and, as more restaurants and food trucks pop up, it is fast-earning its foodie stripes.
DUMBO owes its radical transformation to property developer David Walentas and his company Two Trees Management. When Walentas first set his sights on the area then known as Fulton Landing in the late 1970s, it was mainly being used for industrial activity such as light manufacturing and storage. Many of the pre-war factory and warehouse buildings were dilapidated, there were no residents, and abandoned cars were dumped on the streets.
Walentas bought 2 million square feet of property in 1981 for $12 million. The tech boom was in full swing when Two Trees began converting the buildings to residential spaces in the 1990s. Its relatively low rent and short leases, as well as bright and open spaces, were ideal for artists and cash-strapped tech entrepreneurs.
Urban theorist Richard Florida observed that the conditions that lead to bohemian culture are closely linked to high-tech industry. The presence of bohemians – artistically creative people – usually indicates more affordable living costs and an open-minded community, factors that tend to draw tech innovators and entrepreneurs.
This theory linking bohemia and tech innovation is evident in DUMBO as it still attracts artists, startups, and creative businesses. Many of the region's employees live in Brooklyn, but the neighborhood is also easily accessible to Manhattan, making it a hive for talent.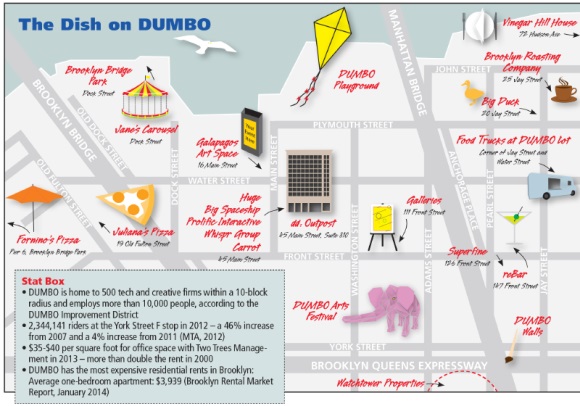 A desirable community
While commercial rents have more than doubled since 2000, developers know keeping creative businesses in place makes the area more desirable to live and work in.
"If you look at other neighborhoods that have been developed without the culture component, they have grown into very sterile places," says David Lombino, director of special projects at Two Trees. "It is more eclectic here and it mimics the New York condition, which is to work and live in close proximity, which you do not get in these newer neighborhoods or other US cities."
DUMBO Improvement District was formed in 2006 as a nonprofit "micro chamber of commerce" to improve the infrastructure and marketing of the area. The group works with landlords and tenants to ensure businesses can grow.
"In DUMBO, entrepreneurs are always running into each other on the street," says Alexandria Sica, executive director of DUMBO Improvement District. "There is a lot of collaboration. It is a burgeoning community."
Collaborative environment
The nature of the region, and the New York tech community in general, is "highly collaborative," says Andrew Zarick, CEO and cofounder of the organization Digital DUMBO. The neighborhood's geographic structure, hemmed in by two bridges and the waterfront, further lends itself to a "tight-knit community," he explains. DUMBO is marked by tall warehouse buildings with enough room for multiple companies to convert spaces into large, open offices.
Zarick started working in DUMBO in 2007 at interactive marketing agency The Jar Group.
"As activity picked up, we started toying with the idea of starting a casual gathering to get to know our neighbors and understand what others were working on," he adds.
Along with the founders of Carrot Creative, Zarick held the first Digital DUMBO event at reBar on Front Street in 2009. What started as a happy hour attended by 40 people grew into a monthly gathering for digital professionals to network and hear from thought leaders.
Today, Digital DUMBO is a global organization. It comprises more than 13,000 members worldwide and has expanded to cities including London, Boston, Dallas, and Valencia, Spain.
"Our goal is to connect the best businesses, ideas, and talent in the world's most innovative cities," Zarick says.
For DUMBO to maintain its status as an innovation hub, it must strike a balance in which fledgling companies can experiment and grow there, even while more established players thrive, he adds.
"There comes a point where younger companies can't afford to move in unless there are co-working spaces," he notes. "We need a mix in our community that still enables smaller organizations to move in."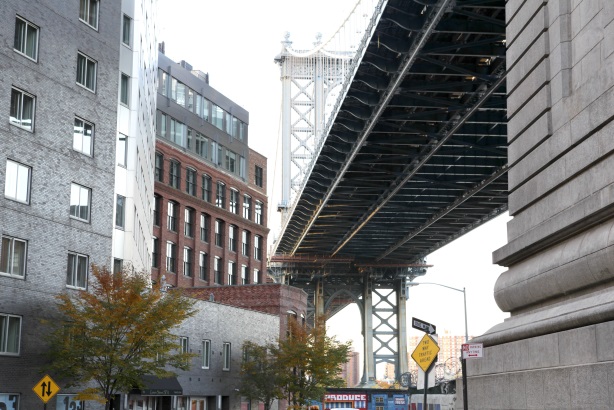 Fresh faces
Last October, real estate developer Jared Kushner and partners RFR Realty and LIVWRK Holdings purchased 1.2 million square feet of six properties in DUMBO for $375 million – about 50 times what Walentas initially paid in the area. The properties will be at least 50% offices and converted into a campus for tech companies. Rents in the new space will reportedly be in the mid-$50s per square foot – double the rents in the rest of DUMBO.
With the area close to full capacity for commercial space, other nearby Brooklyn neighborhoods are showing signs of similar transformation, such as Downtown Brooklyn, Brooklyn Navy Yard, Crown Heights, Williamsburg, Gowanus, Greenpoint, and Bushwick. The City Planning Commission unanimously approved plans for the $1.5 billion redevelopment of the old Domino Sugar refinery on the Brooklyn waterfront.
"DUMBO in 10 years time hopefully will be a bigger version of itself," Sica adds, "but at street level it will feel very similar to the creative vibe we have today."
---
Big Spaceship
Founded:
2000
Staff:
65-70
Leadership:
Michael Lebowitz, founder & CEO; Ranae Heuer, MD; and Mark Pollard, VP of brand strategy
Clients:
BMW, Chobani, YouTube, Ken Burns, Fiji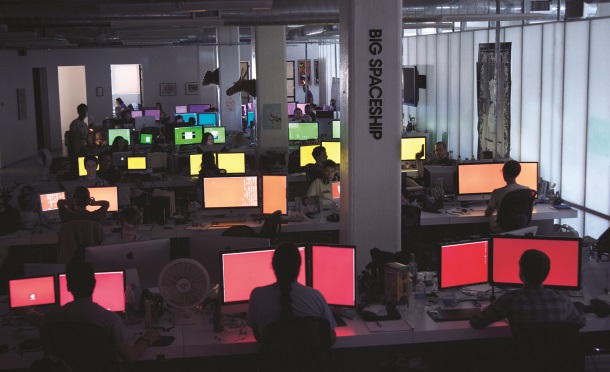 Big Spaceship was one of the first agencies to land in DUMBO. The digital agency specializes in product design, creative strategy, social media, content, and consulting. Its founder and CEO Michael Lebowitz describes it as a "funny animal."
"We don't approach this type of work in the same way as competitors," he says, due to its cross-discipline approach.
Recent work to come out of Big Spaceship includes the launch of the digital layer for BMW's new Genius support service and a digital experience for documentary maker Ken Burns' body of work.
When Big Spaceship set up shop in DUMBO, the area was mostly occupied by artists, it was difficult to get broadband, and there was hardly any foot traffic. Back then there was not the jostle for space there is now and rent was "unbelievably cheap," says Lebowitz. The firm rented out desks to freelancers, including the founders of agencies Deep Focus and DUMBO resident Domani Studios.
Over time, being based in the area has gone from "minor liability to a big asset," says Lebowitz. "It was hard to get clients to come here. No one had heard of it and spaces were raw, but now, clients end up valuing it as an alternative to the staid places in Manhattan."
The open and raw office spaces in DUMBO have enabled businesses there to build different cultures to those in Manhattan, adds Lebowitz, who explains that Big Spaceship's culture is based around a set of values rather than amenities. Those values: create amazing work, collaborate inside and outside of the agency, and speak up, which perfectly encapsulates the spirit of DUMBO. The firm is very involved in the community, hosting several events.
"The reason the area has blossomed is because it has been an open community," he says. "We grew up together and have been honest with each other. Digital DUMBO would not have sprouted up on Madison Avenue. You need smaller players and diversity to build a culture in a neighborhood."
Lebowitz anticipates greater demand for real estate in DUMBO and the arrival of big tech companies.
"It is really going to feel established for all the good and bad connotations," he says. "Not as scrappy, but it will feel like a very diverse collection of businesses."
Big Spaceship is currently on the hunt for a larger office space, which will be its fifth in the neighborhood. About 80% of staff lives in Brooklyn, as does Lebowitz.
"I can't imagine working anywhere else," he explains.
Huge
Founded:
1999
Staff:
500 in DUMBO headquarters. Globally: 750
Leadership:
Aaron Shapiro, CEO; Shirley Au, COO; Eric Moore, MD, Brooklyn
Clients:
TED, Gucci, Google, TD Ameritrade, Audi, Comcast, Samsung, American Express
Huge: About Us from Huge on Vimeo.
Huge lives up to its name, being DUMBO's biggest employer. It was one of the first on the scene, opening its doors in 1999. Back then, the area was "very sketchy," says CEO Aaron Shapiro.
"We had to escort female employees after dark," he adds. "But rent was cheap and the creatives were already in Brooklyn."
Huge started out mainly building Flash-based websites. Today it has an impressive client list with work that extends across design, digital, strategy, tech, communications, and social media. It has always approached work from a business transformation standpoint.
"Asking 'what's right for your business?' is where the biggest growth opportunities are," explains Shapiro.
As well as recently launching new sites for the City of New York and TED, Huge just completed a relaunch of its own website, designed to showcase creative output across its various offices.
Being in DUMBO gave Huge the space to grow into its name. Headquarters houses 500 staff across two floors in the former factory space where the cardboard box was invented.
"The buildings in DUMBO are amazing. Brooklyn has a cutting-edge vibe that is more in tune with pop culture and feeds into the creative process," says Shapiro. "It is now trendier and safer, but the same dynamics are still in play."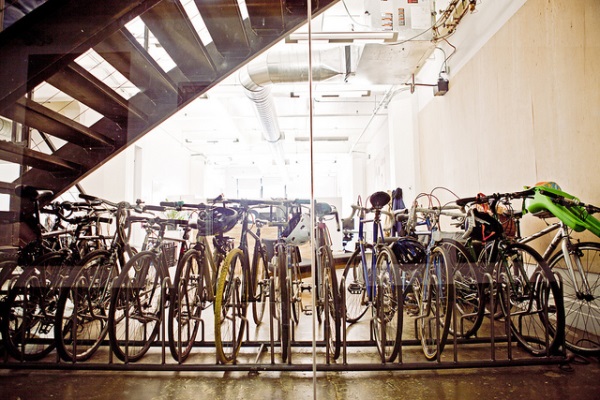 Importance of location
About 70% of Huge's New York staff lives in Brooklyn. Many of them take the ferry or cycle to work, with several bike racks dotting the office. While being in DUMBO helps Huge attract talent, more senior associates tend to live uptown or farther outside the city, making their journey more difficult, says Shapiro.
As Huge has expanded its global footprint throughout the years, Shapiro says it has tried to open offices in "DUMBO-esque" locations, while still embracing each city's unique character. For example, its DC office is in the Shaw region in Logan Circle.
Jon Jackson, executive creative director, says workspace is important to the creative process at the agency.
"If somebody is stuck, they can walk over and see what others are working on," he adds. "It's all about people teaching each other what they do well. There is no limit to the amount of ideas in the office."
Huge uses its main space to host events for the community and runs classes for staff, such as coding and yoga. In addition, a Huge staffer created and manages the DUMBO Food Trucks Twitter handle.
Whispr
Founded:
2009
Staff:
8 in DUMBO, 6 in Stockholm
Leadership:
Joakim Leijon, founder and CEO; Carree Syrek, GM, North America
Clients:
Lanvin, Spotify, Scandic
Joakim Leijon drew inspiration from Frank Sinatra's lyrics, "If I can make it there, I'll make it anywhere" and decided to set up shop in New York, selling his apartment in Sweden to launch his social intelligence startup Whispr. After a stint in Chelsea, Whispr moved to DUMBO two years ago to get away from the "stressful" Manhattan environment.
"That move was the best decision I've ever made as it got our heads clear and focused," says Leijon.
He later returned to Stockholm to open a second office, which, like DUMBO, has a burgeoning digital tech and creative industry.
Whispr's team sits around a central table and they all have input into the design of the space. The result is a homey feel, thanks to the industrial architectural details of the pre-war building, such as exposed pipes and large windows, juxtaposed with antique furniture and bright illustrations.
An office to reflect staff personalities
"The whole point was to make sure we all had a hand in what the office looks like and how it speaks to the personalities of the people who work here," says Carree Syrek, GM for North America.
The space allows for the consensus-driven style of teamwork that the agency operates. "We are like-minded," she explains. "It really is a collective."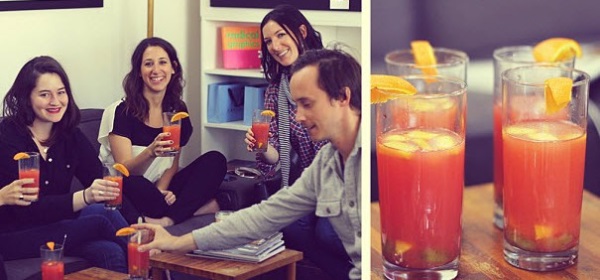 Currently there is a "land grab" in the space of social listening from all corners of the industry, including PR, media agencies, and niche services, adds Syrek.
Whispr differentiates itself by hiring staff that can "read the social tea leaves" and provide clients with actionable insights from listening to online conversations. For example, last year at music festivals Coachella and SXSW, Whispr did real-time listening and engagement for Spotify.
Having worked near Times Square before joining Whispr three months ago, Syrek says she has enjoyed getting to know the area and appreciates how "convenient and compact" it is. The staff has a regular evening out together, mainly in DUMBO. It is on her agenda to get the startup more involved in the community through meetups and events.
Syrek adds that clients are usually happy to come to DUMBO, depending on time restrictions.
Because of its Swedish roots, Whispr has more of a global feel to the business. From an ethnicity perspective, the startup is diverse, says Syrek, who lived in Asia for more than a decade herself. As such, Whispr has forged its identity through the people it has hired, more than the place.
"You can be a startup anywhere. It's about your track record and reputation, not where your office is," she says. "We draw inspiration from each other rather than the location."
Carrot Creative
Year founded:
2005
Staff:
62
Leadership:
Mike Germano, CEO; Chris Petescia, chief experience officer
Clients:
Target, Home Depot, Barilla, Disney, Jaguar
Carrot.is/avicecompany from Carrot on Vimeo.
Digital agency Carrot Creative made headlines last December when it was acquired by Vice Media. Carrot CEO Mike Germano says he was courted by holding company bosses before the Vice deal, but "what made us a horrible fit for everyone else made us the perfect fit for Vice."
"It [Vice] has been a misfit just like us," he adds.
The Carrot misfits got started in 2005 in a Connecticut basement. Germano and cofounder Chris Petescia met in high school and made websites together, and as students at university decided to launch a digital company.
"We weren't a good agency at the time. We just wanted to build stuff," Germano recalls. "We didn't come from the agency world, so we had no idea what account people did. But we learned a lot."
Germano and Petescia got their first big break when the MLB called on them to build a Facebook app, the league's first entrance into social networking. That was the assignment that brought them to New York, leading them to move their office to DUMBO in 2008 with a team of six people.
"At the time, no one said DUMBO was a digital hub, but I could tell this was a prime location for what was happening digitally and in the arts," Germano says. "It also allowed us space to scale, and we did not have to wear suits to work."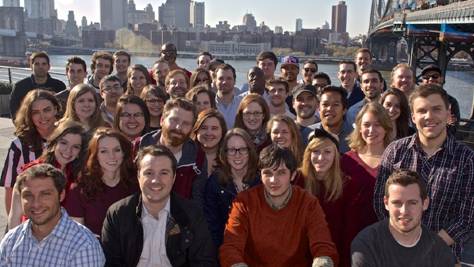 Carrot has since created digital and social campaigns for the likes of Target, Red Bull, Disney, and Ford. The firm has grown to 62 employees who eat, sleep, and breathe digital.
"It is who we are as a company, not just our output," Germano says. For example, every staffer upon starting at the agency receives an iPad that contains the employee handbook.
Digital and internal growth
Germano said despite the tight-knit community, there is relatively little agency hopping. Carrot's growth has mirrored that of the area, and the agency remains deeply embedded in the community. Carrot's founders launched global event series Digital DUMBO, serve as advisers to Prolific Interactive, and co-own Fornino Pizza.
"People cheer for you here," says Petescia. "It's less cut-throat."
While Vice is located in Williamsburg, Carrot plans to stay in DUMBO and recently moved to a larger space in the area.
"We need to be in a chaotic space that inspires us," Germano says of DUMBO. "Digital is so exciting and people want to be surrounded by others in their industry."
The Vice deal means Carrot will help distribute the media company's content on digital channels and develop digital initiatives for brands working with Vice. Germano says Carrot's goal is to "become an adventure agency." When he recently addressed staffers, he pointed to the example of Nintendo, which once sold playing cards and went on to create products such as the Wii.
"Who knows where we will be in five to 10 years?" Germano says. "We're building a future that hasn't been defined yet."
Prolific Interactive
Year founded:
2009
Staff:
35
Leadership:
Bobby Emamian, CEO; Eric Weber, CXO
Offices:
DUMBO, San Francisco
Clients:
Lululemon, ModCloth, Threadless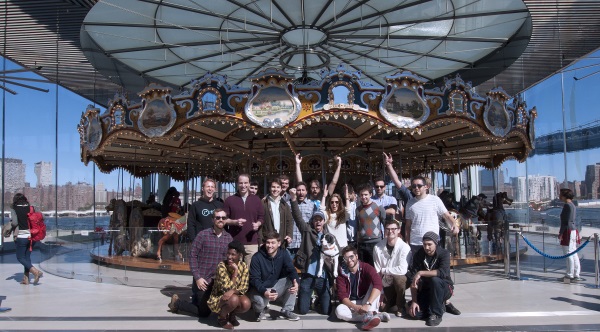 Bobby Emamian, CEO of mobile agency Prolific Interactive, recalls driving to New York from Connecticut with cofounder Eric Weber for a meeting with Carrot Creative CEO Mike Germano. At the time, Emamian and Weber were seeking advice after deciding to move their fledgling company from its hometown of Hamden, CT, but "New York was a long shot," Emamian says.
However, when they caught their first glimpse of the New York skyline, "I was blown away," he says.
During their meeting, Germano posed a question to the duo that he had asked himself during the early days of Carrot: "Do you want to be the best in Connecticut or the best in the world?"
"That resonated with us," Emamian says. "We took the challenge."
Like Carrot's founders, who also formed their company in Hamden and graduated from Quinnipiac University, Emamian and Weber chose to put down roots in DUMBO. They rented a few desks from Carrot in 2011 and got to work building mobile products, which was still largely uncharted territory in the digital arena. A few months later, they opened their first office at 55 Washington Street.
Three years down the line and Prolific Interactive has 35 employees in DUMBO and San Francisco. Last August, Prolific moved to a larger office at 45 Main Street, a building that houses other digital agencies including Carrot and Huge. The agency's leaders had spent nearly a year searching for a bigger space, but they "could not bear the thought of leaving DUMBO," Emamian says.
Another plus to remaining in the area – despite the growing number of firms "there is not much movement between agencies in the area," says Emamian, a sentiment echoed by other agency leaders in the neighborhood. "Three years ago, we had to explain DUMBO, but now it is part of our story and brand," he adds.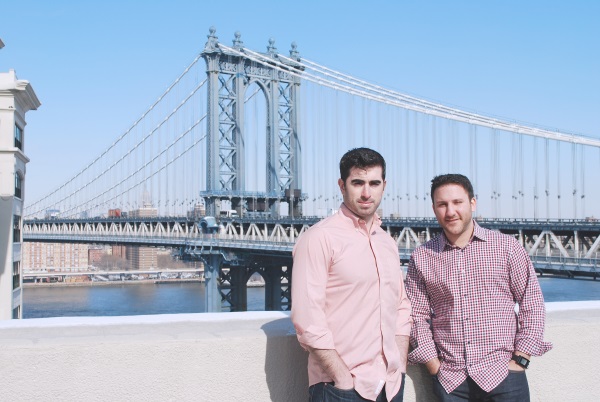 Paving the way
Just as Emamian and Weber were once inspired by Carrot to move to DUMBO, Prolific is now trying to pave the way for other startups in the area. The agency runs an accelerator program in which it provides $25,000 and supports a team for three months to help get its mobile product off the ground. One of the startups that has benefited from the program is Dash, whose app allows users to pay their restaurant or bar tabs directly from their smartphones.
Dash now has its own office in DUMBO.
"At the soul of DUMBO is an underdog mentality. We want to help the underdog as we grow," Emamian says. "This is a neighborhood based on entrepreneurship. When you look at your neighbors, you know they are on a mission."
Big Duck
Year founded:
1994
Leadership:
Sarah Durham, president
Staff:
16
Clients:
Brooklyn Public Library, Global Ties, Math for America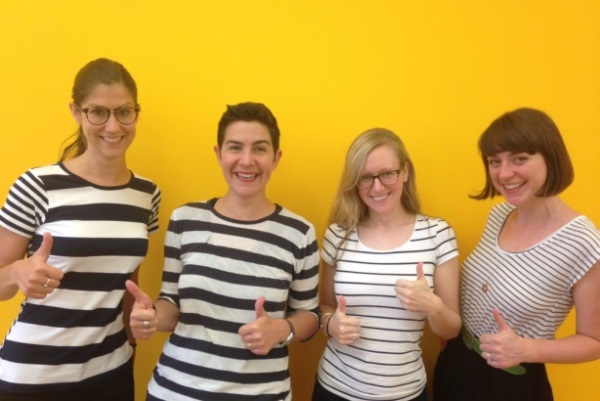 After cutting her teeth at several branding shops during her 20s, native New Yorker Sarah Durham started Big Duck in 1994 to work with nonprofits. She chose the company's name to reflect its "creative, smart, fun, and friendly" personality, she says.
For the first 12 years Durham and her team were based in midtown Manhattan, but she moved the office to DUMBO to be closer to her home and children in Brooklyn. The firm, which has since grown to 16 employees, helps nonprofits with branding, outreach, raising awareness, and internal communications.
Big Duck's accomplishments include creating a campaign for Math for America, which was instrumental in recruiting more public math and science teachers, and developing a brand strategy, messaging platform, and visual identity for the New York Peace Institute.
"The people who come to work here are mission-driven, and that aligns with Brooklyn too," Durham says. "Increasingly, people want to feel like they're making a difference."
Since setting up shop in DUMBO, Durham says she has seen an influx of creative businesses there, evident by the "20- and 30-something hipsters and digital nerds" and food trucks on the streets. Contrary to her initial worry that clients wouldn't want to come to DUMBO, many of them enjoy the journey because they live in Brooklyn or find it "hip," Durham says.
"When I came to DUMBO it felt riskier, but our location is now tied to our business," she recalls. "Brooklyn has gone from outsider cool to insider cool, and now more companies are trying to align themselves with Brooklyn cool."
People like Durham were originally drawn to Brooklyn because it was more affordable than Manhattan, allowing them to choose creative or purpose-driven careers that might have paid less. But as DUMBO and the borough have become trendier, they have attracted a more affluent residential community, she explains.
"It is like there are two communities here – the daytime working population and the nighttime high-end residents," she says. "The people who work in this neighborhood can't necessarily afford to live here, and many are moving farther out in Brooklyn."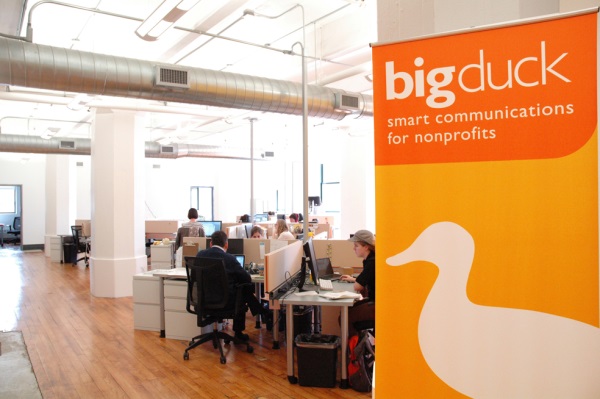 Big Duck would only leave DUMBO if it got priced out, Durham says, but for now the neighborhood offers her business a bright, open space where creativity can grow. Employees scribble on the walls during brainstorming sessions, some of which are painted orange, and sunlight spills from the windows overlooking the Manhattan Bridge.
"Space is so important. I never understood why people build these depressing offices," Durham says. "A lot of offices create a fun culture because they expect their staff to live there. For me, the challenge is finding balance, because I want my staff to have a sustainable life."