... apparently this is actually Malone doppelganger Richard Dawes and his DawBell crew. Yes, DawBell – the one PR agency involved with the awards show that wasn't desperately fending off unwanted coverage about Twitter requests to journalists...
Behold the progeny of CIPR policy and comms head Phil Morgan, as reimagined by S&E's crack squad of photoshoppers. Admittedly Charlotte Morgan, born a healthy 9lb just a few weeks ago, may not look like a combination of her father and a nun but who cares when you can marvel at that cheeky yet terrifying grin...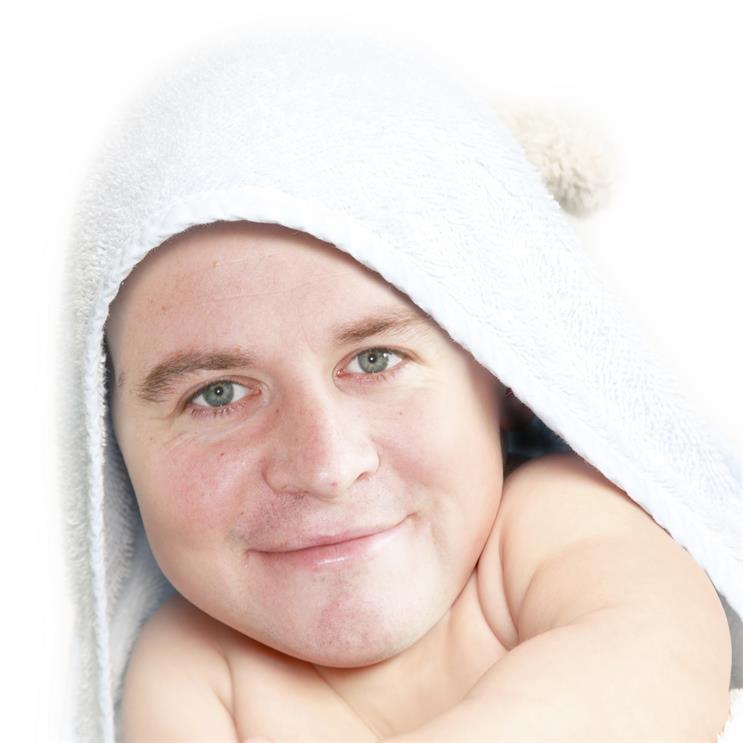 At a launch celebrating the newly rebranded Pegasus – it made the bold step of dropping the 'PR' bit at the end of its name – the eternal question 'what face does someone pull when a big lizard thingy relieves itself on their shoulder?' was finally answered. Best stick with mythical flying horses guys, they have far better bladder control...