Taste issues aside, S&E feels they rather missed the point – isn't the Last Supper the moment before betrayal on a Biblical scale?
Life is tough at Fever PR, where beneath the corporate gloss folk live a Mad Max-esque existence. Take poor Hannah and Fliss for example, who were forced into a duel to the death to lead on the Kick Ass 2 DVD release. Consumer PR: more brutal than you'd think.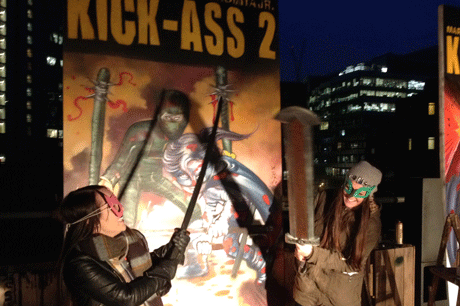 The folk at Yatterbox PR'd the PRs with a mass deployment of Anchormen targeting London's top agencies. Apparently a few didn't see the funny side, with calls being made demanding the Ron Burgundies move on, though who can blame them? Just think of the stench of all that Sex Panther...