His first victim? Joey Essex, who got just that bit too close during a PizzaExpress promotion and took the idea of TOWIE bling to a whole new level... at least the pearly whites have kept their colour, eh Joey?
Come and see the city lights, they said. London's all glamour and glitz, they said. So much for that. The Genesis PR team were treating the Suffolk-based charity Genesis Orwell Mencap to a pantomime trip when the visitors emerged from the London Underground a few stops too early and found themselves among some of north London's less salubrious characters...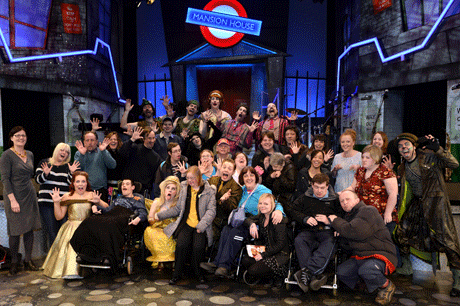 Oh, to work at W. Not only do people presume your agency spawned XYZ, but there are just too many celebs to hang around with. Senior account executive Jess Trendle is so blasé about the situation she can barely be bothered to stop playing Candy Crush, despite the fact it's the Golden Globes and Benedict Cumberbatch is about to step out of the Rolls Royce behind her. So jaded for one so young.