It is mid-morning at Gibraltar House on London's The Strand and Fabian Picardo has a lot on his plate – although none of it is elevenses.
Last night he hosted a dinner for 30 members of the House of Commons All Party British Gibraltar Group. And in an hour or so he has 15 Lords popping round for lunch to discuss Gibraltar's economy, its latest tussle with Spain over disputed territorial waters and the dastardly Spaniards' go-slow at the shared frontier.
It is typical of the youthful 41-year-old chief minister's relentless schedule. Last year he paid rep­eated visits to the UK, the US, the UN, the EU and Spain, lobbying, arguing and lobbying some more for Gibraltar's interests.
Spain ceded Gibraltar to Britain in the early 18th century and now wants it back. But Gibraltarians do not want to be Spanish. They want to retain their British identity. Picardo's mission is to ensure that happens. The dispute has become so heated that the prospect of armed conflict between two Nato and EU allies seemed a possibility at one stage.
You may recall some of the sound bites resulting from his shuttle diplomacy, although you would be hard pressed to describe them as diplomatic. "Wake up and smell the coffee, Gibraltar will never be Spanish," he told the UN. "Hell will freeze over" before Gibraltar removes an artificial reef in disputed waters, he announced to the world's press. Picardo then accused Spain of "acting like North Korea" following a warning from Madrid that it was planning a tax on people crossing the border.
"It's important for us to get our message to the world," explains Picardo. "Gibraltarians always say that if only the rest of the world knew what Spain does in relation to Gibraltar, they might not regard Spain as such a friendly nation."
It is not quite the emollient tone you would expect from someone addressing a neighbour 74,0000 times their size. But his efforts have helped the tiny British Overseas Territory, or "the last colony in Europe" if you are the Spanish government, to punch way above its weight when it comes to international media coverage in the past year.
Gibraltar is laughably small for a player on the world stage. With a surface area of 2.6 square miles and a population of 30,000, Gibraltar is a shade larger than the Merseyside town of Maghull but not quite as big as Totton in Hampshire. And who has ever heard of them?
On reflection, and given the extreme power imbalance, does Picardo wish that he had been a little more conciliatory in his remarks and, by extension, his general approach to Spain? Absolutely not, he says – that would only raise Spanish expectations.
"Perhaps I could [be gentler] and that would have left room for diplomats to try to manoeuvre me out of what was my government's position. I have always taken the view that it's important to be diplomatic in the way that one deals with intern­ational relations. But at the same time, diplomacy is not duplicity and saying one thing when you mean another leads to bigger problems in the long term.
"So there is sometimes a need to express clearly and succinctly what one's position is and not leave any room for doubt, so that when we move forward from that position, we move forward into the political space that there really is."
But the political space Picardo refers to seems even smaller than Gibraltar on a map of the world: a scarcely visible pin prick. When asked if he can imagine any circumstances under which Gibraltar might become Spanish, the answer is an emphatic no, not under any circumstances.
What if Spain changed tack and, rather than being a truculent neighbour, spent the next 100 years being friendly? Still an emphatic no. In the phrase that has virtually become Gibraltar's nat­ional positioning statement (yes, Gibraltar defines itself as a nation): British we are, British we stay.
"I speak for today and for my conscience," says Picardo. "All statements as to future intent are couched in the present moment. But. Gibraltar. Will. Never. Be. Spanish."
Physical contradiction
Then again, you can see why the Spanish want it back. If you climb the 1,400 feet to the top of the Rock, you can see Africa looming over the straits and, on a clear day, along the Spanish coast to Malaga, but you can hardly make out the wire fence that forms the frontier. Gibraltar is clearly, physically, a part of Spain. Imagine our dudgeon if Dover was forever French or the Isle of Sheppey belonged to the Dutch. It would be a constant affront to our national pride.
To understand why Gibraltarians are so intransigent, so bloody-mindedly determined to not even consider the issue of sovereignty, you have to understand the history with Spain, says Picardo.
Britain captured Gibraltar in 1704 during the War of the Spanish Succession, and in 1713 the Treaty of Utrecht gave Gibraltar to Britain in perpetuity. In the intervening 300 years, Spain has hardly made itself an attractive proposition for Gibraltarians considering their identity. For most of that period, Spain was an impoverished state in the grips of a repressive Catholic Church and a near-feudal monarchy. It tried to take the Rock back by force in 1705 and 1727, and again in 1779 when 'The Great Siege', as it is known, lasted four years. It was this dogged resistance to Johnny Foreigner that turned Gibraltar into such a powerful symbol of empire in Britain.
When the Spanish monarchy was overthrown in 1931, it was eventually replaced by a fascist dictatorship under General Franco. He closed the frontier with Gibraltar in 1968 and placed it under an economic blockade for the next 17 years, virtually turning Gibraltar into an open prison.
Even when the frontier reopened, harassment continued and border go-slows created queues lasting many hours. Hardly surprisingly, the Gibraltarians now see themselves as oppressed inmates and Spain as their gaoler.
Spain refuses to negotiate directly with Gibraltar; it will discuss sovereignty only with the UK. And Britain refuses to negotiate without Gibraltar. But Gibraltarians fear that even if a deal is done with a liberal Spanish regime, Spain has a powerful authoritarian right wing that could be elected at any time. The current Spanish government of Mariano Rajoy Brey's right wing Partido Popular (People's Party) is but a mild example.
Picardo believes that Rajoy is ramping up tension with Gibraltar to distract from Spain's disastrous economic situation. As they say in the bars of Gibraltar: "Get into bed with Spanish liberals and you'll end up being fucked by Spanish fascists."
"That is why this politician and party will always say that Gibraltar will never be Spanish," says Picardo. "Even if Spain changes for the positive, it is demonstrating the capacity to change that could easily become a change for the negative later on."
Picardo attended the local comprehensive school, unlike many of Gibraltar's political class, who were educated at British public schools. He then attained a first in jurisprudence at Oriel College Oxford.
This qualifies him to articulate the legal nuances of the Gibraltarians' claim to Gibraltar and rebut Spain's legal arguments on a wide range of related issues. "The treaty of Utrecht merely gave us title," he says. "It is supported by the UN charter, which is based on all of us respecting post-war borders. And the Helsinki Accords of 1971 confirmed the territorial integrity of states."
More importantly, title is established by conquest, he argues. This may sound a tad Jesuitical, but conquest is a perfectly respectable international legal concept, according to Picardo. It underpins the existence of many modern nations including the US, Canada, Australia and much of Latin America – many of which were formed more recently than Gibraltar.
Moral support
He asserts that the moral case is even clearer: "It has been the home of Gibraltarians for over 300 years – longer than the US has been in existence. How can anybody say our home is theirs?" Picardo quotes former governor Sir William Jackson, who said: "Gibraltar is neither Spain's to claim nor Britain's to give. It is the rock of the Gibraltarians."
Spain, meanwhile, casts Gibraltar as a colonial anachronism, a reminder of the age of empires that has no place in a modern Europe. In pursuit of its case, it raises all sorts of subsidiary issues such as ownership of Gibraltar's territorial waters and air space, which the Treaty of Utrecht overlooked.
That is why such a furious row erupted in the summer when Gibraltar dumped concrete blocks into the sea, ostensibly to create a nature reserve "to protect fisheries". "Although Spain's argument was about the 'right to fish', the real issue was sovereignty," says Picardo.
Spain also complains about the damaging effect of cheap goods imported from Gibraltar, especially tobacco. Gibraltar is in the EU (bizarrely, it is part of the European constituency of South West England) but it is not a member of the EU Customs Union or the Schengen Agreement on the movement of people. It has a low tax regime, so many products are significantly cheaper in Gibraltar than Spain.
A packet of fags costs about £2 in Gibraltar – about half as much as in Spain. As a result, Gibraltar sells 125 million packets of cigarettes a year – eat your hearts out tobacconists of Totton – and most are taken over the frontier to Spain, depriving the Spanish exchequer of significant revenue.
Spain says frontier delays are legitimate in view of the flood of contraband coming in from Gibraltar. The EU agrees. Last year, it investigated delays at the frontier and said it had "not found evidence" that Spain had infringed rules on border controls.
Perhaps even more galling for Spain is Gibraltar's 'bunkering' trade. Gibraltarian firms buy fuel from the Spanish refinery a few miles away and then undercut Spanish firms selling fuel to the ships and tankers waiting in the Bay of Gibraltar. Spain also complains repeatedly that Gibraltar is a centre for money laundering.
To counter these arguments, Gibraltar lobbies in Westminster, Washington, Brussels, Madrid and Seville, capital of Andalusia, the Spanish region neighbouring Gibraltar. That is one of the roles of Gibraltar House, in London. It serves as the base from which Gibraltar can execute its principal comms strategy, which is to provide accurate information about Gibraltar.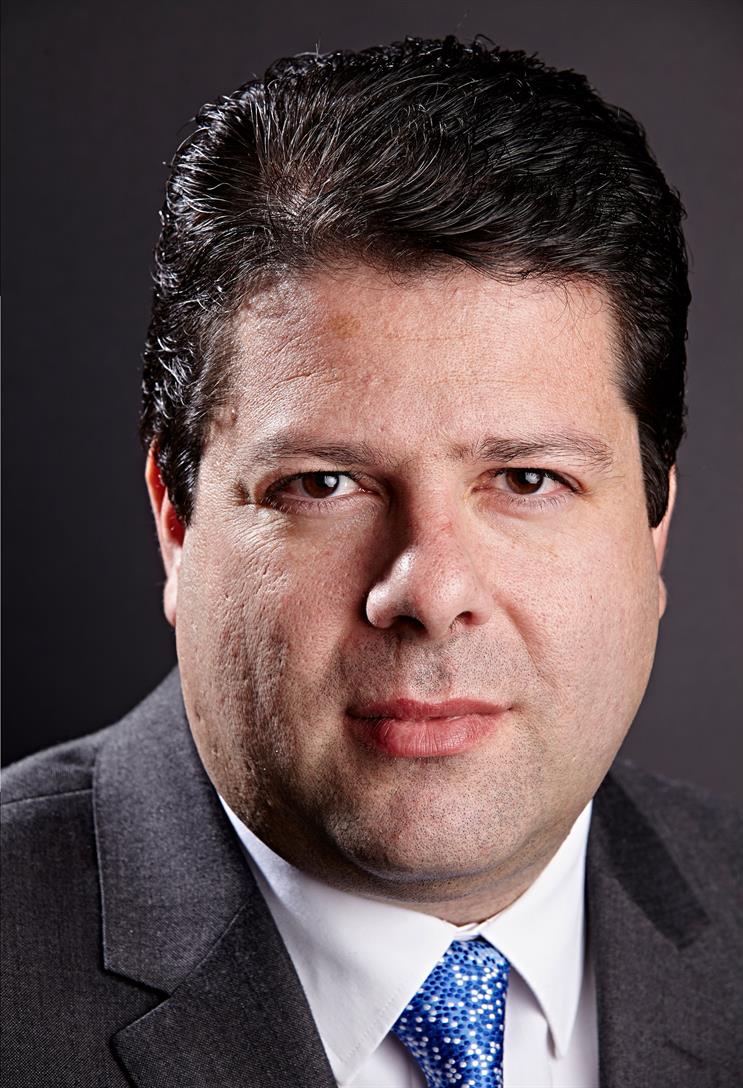 Facts of life
"We have a full-time representative here, to communicate the reality of the Gibraltar message to those at the heart of British democracy. We provide peers and commoners with data about Gibraltar. We don't provide opinion. We don't tell them what to think. We just tell them the facts."
When it comes to addressing the British public through the media, Picardo says he has a clear preference for broadcast programmes such as Radio 4's Today and BBC Breakfast over press.
"There is a desire to make Gibraltar relevant in the minds of everyone in Britain. Not just the pol­itical class, because politicians don't always move positively unless they feel people are with them. In print, you sometimes suffer from political marginalisation, so the danger is that a message in one paper gets through to just one political ideology."
There has also been a gaggle of programmes about Gibraltar on British television over the past six months. The Channel 5 series Britain in the Sun may have been slightly off message, portraying Gibraltar as a downmarket refuge for British eccentrics, but it has been wildly successful – commercially at least. "Every time it comes on, flight and hotel bookings go through the roof," says Picardo. A second series started this month.
In Madrid, Gibraltar employs corporate and financial comms agency Grupo Albion to run a service called Info Gibraltar: "Again, it is about providing facts. We are trying to get beyond the hard sell of opinion and simply give data to editors and journalists who can research it themselves."
Grupo Albion seems to be doing its job. Gibraltar receives a surprisingly fair press in Spain, says Picardo: "Although Spanish TV is 'Italianate' – full of strident debates – we find we get fair treatment in the centrist press like El Pais and El Mundo."
The key message is that Gibraltar is compliant with all international law on financial matters. "One of the things I have done since I became chief minister is invest a lot of money in ensuring that we have transposed all international regulations into our national law," adds Picardo. "Then we have expressed that internationally. So we don't just do it, we do it and we say we've done it because we have an opponent, a much larger nation with a much wider reach that constantly says the opposite."
Relations are far better with Andalusia. This is partly because the current Junta de Andalusia is socialist – as is Picardo's Gibraltar Socialist Labour Party – and partly because Andalusia is so poor, with unemployment of up to 60 per cent in some areas, that it needs to trade with affluent Gibraltar.
"We have an easier relationship with them than the central government and we have different comms strategies in the region. There are a lot of newspapers to which we give data, but we also supply translated copies of Gibraltar government press rel­eases in which we give our take on various issues."
In the US, Gibraltar lobbies through the Gibraltar- American Council, which was set up in 1997. Its main role is to remind Americans of Gibraltar's original function as a fortress and explain its strategic military significance. "It has allowed us to help congressmen and senators understand how important Gibraltar is to the US," says Picardo. "We have one of the world's few nuclear berths. We can provide a service to the US, UK and Nato that few others can."
Inevitably, a key front in the political struggle between Gibraltar and Spain is economic. In stark contrast to Spain, where the economy has shrunk by 5.5 per cent since 2008, Gibraltar is booming. Unemployment is below two per cent, while GDP grew by nearly eight per cent in 2012 and by 35 per cent in the past five years, giving Gibraltar the fourth highest per capita GDP in the world. The main sources of income are tourism, financial services, shipping and the dockyard, and the internet. More than 60 per cent of Britain's online betting flows through Gibraltar, which is home to 26 companies including William Hill, Ladbrokes, 888 and Bwin.
Money grabbing
Part of Spain's strategy is to undermine the Gibraltarian economy, which it regards as a small but unwelcome parasite living off tax revenues and business that would otherwise go to Spain. So the border go-slows are not just about inconveniencing Gibraltarians. They are also an attempt to reduce smuggling and weaken Gibraltar's economy.
There is evidence that is working. Shopkeepers in Gibraltar's Main Street reckon that trade is down by between 20 and 30 per cent since the current border restrictions started. Recent figures suggest that the number of visitors declined by 44 per cent in November compared with 2012.
Gibraltar is now trying to outflank the Spanish attacks on its prosperity by repositioning itself as an upmarket business centre. During the years of the blockade, Gibraltar became undeniably downmarket. Nearly all the food was imported from the UK, as were building materials. The economy was dependent on the Ministry of Defence and grants from the British Government. As a result, the public realm was shabby and cheap, infrastructure was rickety and the restaurants reflected the worst of British cuisine. It was not the sort of place with which you would choose to do business.
Picardo has addressed this by creating a series of cultural festivals (jazz, chess, literary and art). Gibraltar also recently gained membership of the Union of European Football Associations, and in November, to everyone's surprise, drew its first match 0-0 with Slovakia. "We are the only unbeaten nation in UEFA," jokes Picardo.
But these are all comms channels in his view and are part of a strategy to raise Gibraltar's profile and normalise it in the international community.
Things may be going swimmingly for Picardo, but there are threats. Not only is there the short- term damage wrought by Spanish border controls, but in the longer term, people considering opening businesses in Gibraltar might change their minds if they cannot get into Spain easily.
Moreover, the British Government is considering a 15 per cent tax on online gambling at the point of consumption that could undermine Gibraltar's attraction as a location for such operations. And goodness knows what would happen if Britain left the EU.
But all these questions can be resolved through negotiation and open communication, says Picardo: "There are always going to be issues between neighbouring states. The answer is simple: dialogue, dialogue, dialogue. But it takes two to talk."