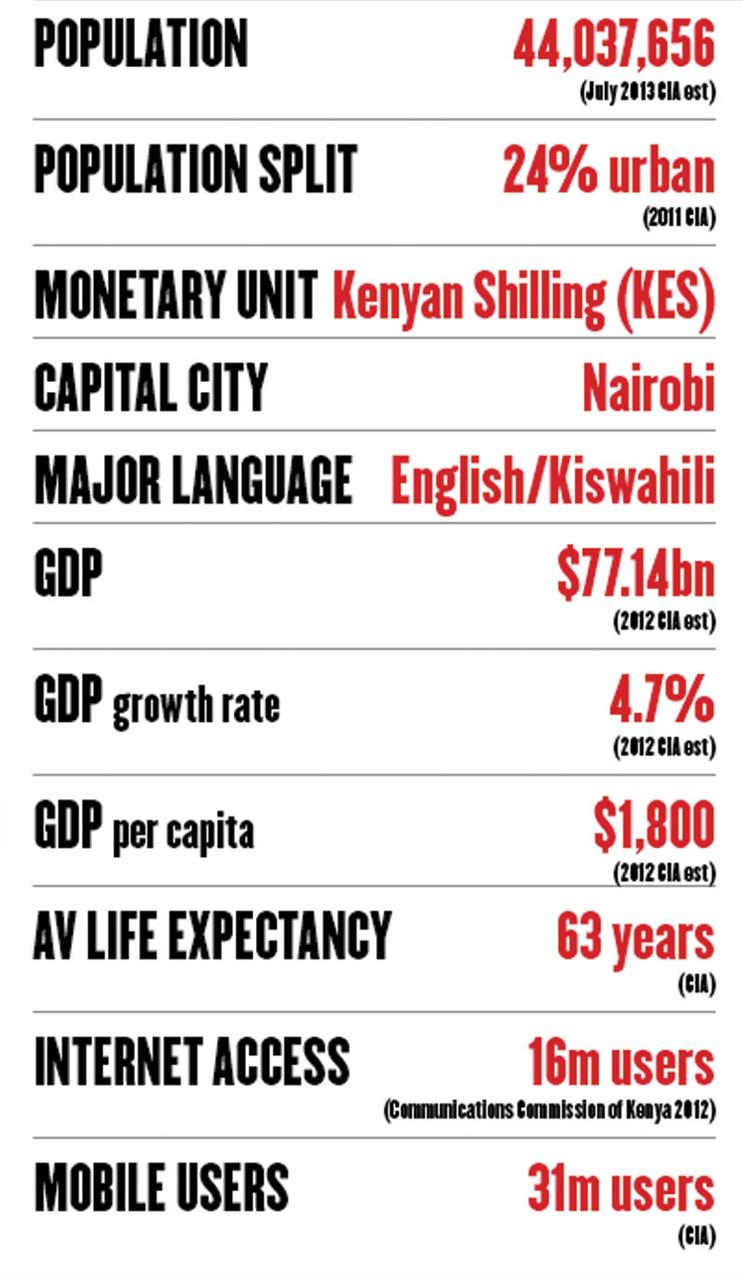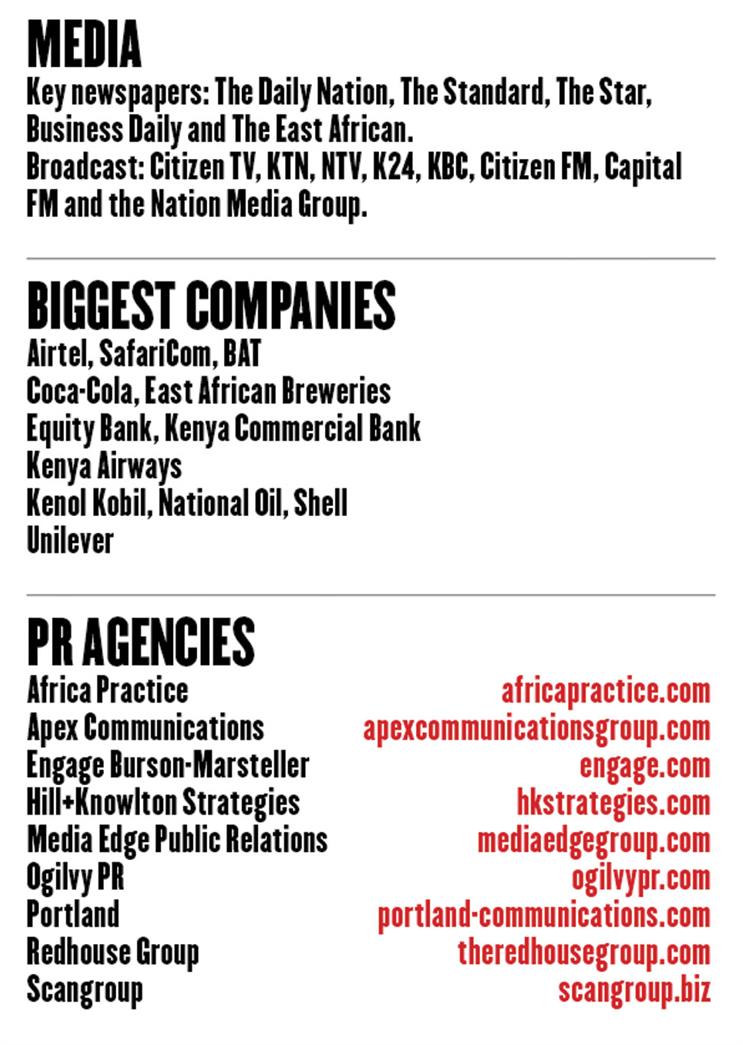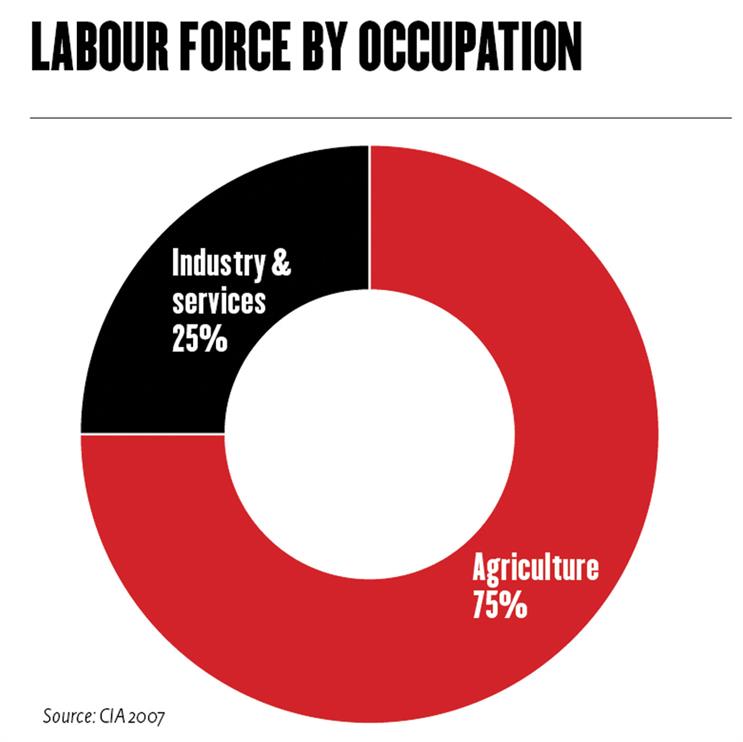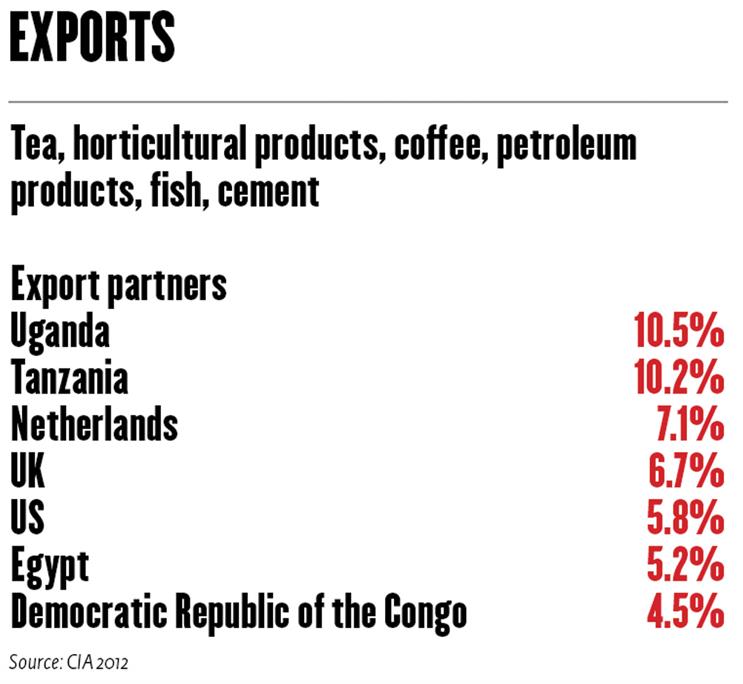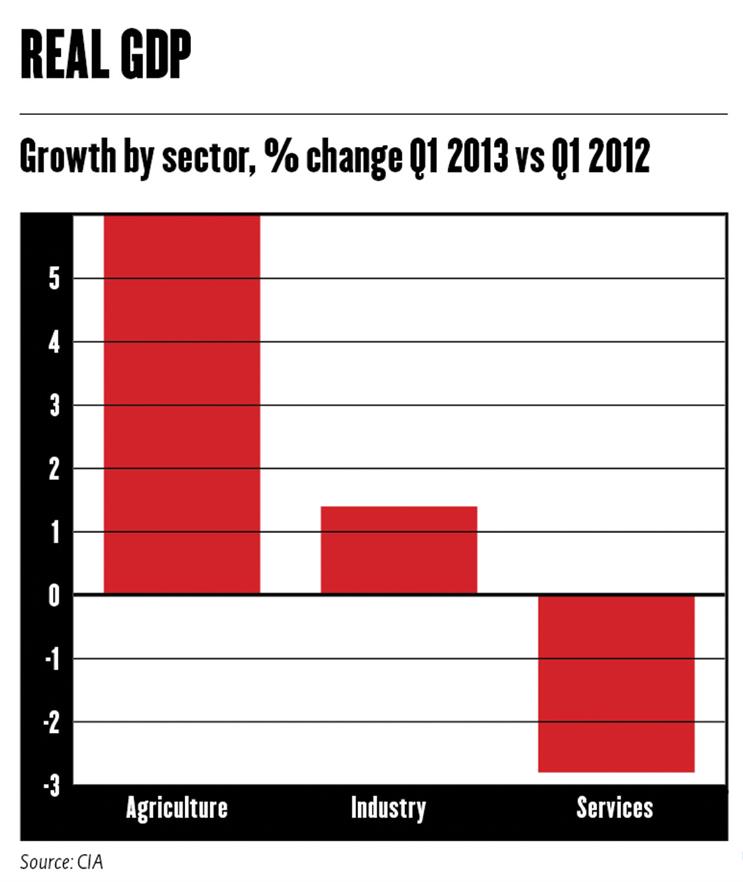 But behind those scenes of destruction is a country and population characterised by growth and optimism as Kenya develops into a significant international economy and essential African business hub.
During the Westgate incident, it was noteworthy that events were relayed heavily through social media and bloggers from within Kenya – pointing to a country that boasts a highly digitally savvy population and one of the highest penetrations of mobiles on the continent.
"Kenya is often misunderstood and sometimes a little patronised," says MSL Group corporate MD George Godsal, who spent a year in Kenya with Hill+Knowlton Strategies. "My colleagues seemed to have visions of me sat in a mud hut with a generator whirring away, but the reality is that it's a vibrant place with a strong economy and a large emerging youth culture."
Natalie Maule, MD, UK and internat­ional, at Africa Practice notes that Kenyans are "well educated, politically astute, engaged on social media and business savvy – audiences are hungry for quality information and know how to access it".
The list of firms choosing Nairobi as their African base is impressive and includes Procter & Gamble, Google and GE. The list of agencies in the country is no less remarkable, as international networks have bought up or partnered domestic businesses, with the launch of Engage Burson-Marsteller this year joining H+K Strategies, Weber Shandwick, Ogilvy and Portland among others in the country.
The majority of PR work is for local and international corporates, and sporadic government work that tends to be picked up by local players.
With the economy growing at a steady four to five per cent a year, Kenya is emerging as South Africa's biggest competitor, according to H+K Strategies' CEO Africa Alexander Doll. He adds that the PR market is experiencing similar rapid change, with work becoming far more strategic.
"A few years ago, you didn't hear terms like 'reputation management'," he says. "Now, PR's role in the marketing mix in Kenya is far more significant and sophisticated."
The spread of digital has accelerated this but Redhouse PR MD Okoth Obado, part of Redhouse Group, which was spun out of Ogilvy last year, notes the 2010 constitution that guarantees individual and press freedoms has played a role. "The new provisions can help the PR industry grow as the role of comms becomes more central to how businesses operate and make themselves accountable to citizens," he says.
Kenya has emerged as a regional hub for West Africa, but it has cultural nuances of its own. H+K's Doll talks of South Africa copying the culture of the US and Europe, while Kenya "does things its own way".
He explains that media training, for example, needs to have a different focus from the European model. Kenyan society prides itself on friendliness, so media interviews are far less aggressive.
Kenya is becoming more democratic, but clearly security issues remain. Allan Kamau, Portland's Nairobi-based associate director, says: "Security is a big issue for investment and a threat to Kenya's role as a regional leader, but the fundamentals are sound and I have no doubt that Kenya will come out on top."
Godsal shares this optimistic outlook. "The nation has had to deal with tough challenges, but the feeling is optimistic – if any country can move beyond recent tragedies, it will be Kenya," he says.