Today the folk at Speed Communications are helping out Children in Need by racking up the miles on these two speed machines, complete with go-faster minimalist aerodynamic helmets.
Those wishing to donate can go to @speedcomms, and enjoy the schadenfreude as pictures capture those start-of-the-day smiles warping into shiny-faced, knackered grimaces. Just live up to your name, guys...
W got a brush with fame through its work with the Special Olympics as Nicole Scherzinger, leather lace-up trousers 'n'all, paid a visit to some of the athletes. At the end of a day, while taking one of the obligatory 'pose with a star' photos, account exec Amy Kemball-Cook (right) had prompted an unusual reaction.
Saying the Austin Powers inspired words "scherwing" (as you do) during the shot caused Nicole apparently to react in surprise and claim she'd been saying the word but thought she'd just made it up herself.
This causes S&E to wonder – has the former Pussycat Doll been making up various words starting with 'Scher'? Was she, in her own parlance, actually Scherprised by the revelation? Would she get Scheradenfreude watching the Speed guys cycling? The questions are endless...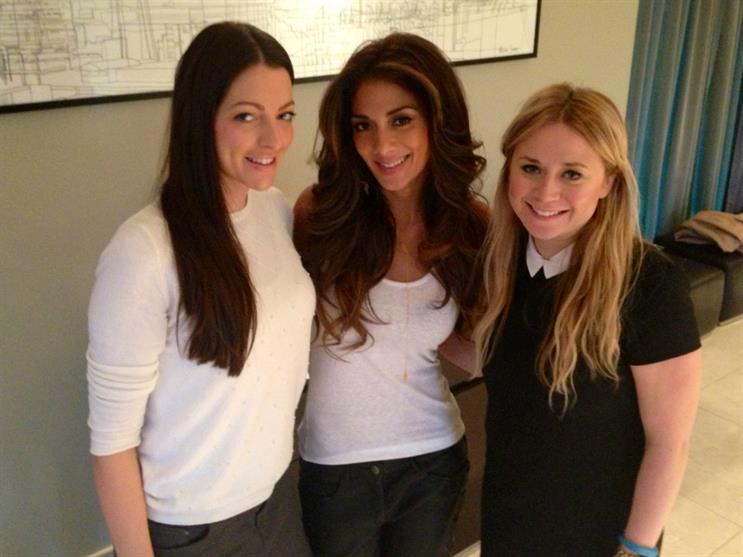 When PRWeek ran its Meet The Parents piece last month, it had little idea some agencies would take things so literally.
Step in the folk at Splendid PR, who invited their 'rents into the office for the day. S&E imagines it was to explain what it is they actually do in one last collective attempt at parental validation. Ah, how that trendy space must have echoed with the sounds of "no, mum, it's not journalism, and, no it's not advertising…", "yes dad, this tweeting stuff is actually pretty important..."