Hey. You. The one with the director title. With the corner office. With the fancy watch and the dry-cleaned clothes. Think you're secure? Think you're not interested in the next generation? Think again.
The 30 young PR professionals featured in the following pages will not be ignored. Soon, you will know their names because they will be your clients, your bosses, the key influencers.
They want your job. They want your money. They want your power. And they won't be stopped. They are already shooting up through the ranks and breaking barriers. They have already achieved a frightening amount in a very short period of time.
Many of the winners have deep knowledge of the digital world. Take Jessica Riches, social media consultant at Things With Wings. She is just 23 years old, but has orchestrated two of the most high profile social media campaigns of recent years: Student Occupy and Hacked Off. She persuaded actor Hugh Grant to join Twitter.
Or 28-year-old Amy Richards, senior consultant at Lexington Communications, who has changed the law to ensure local and national government and schools have a statutory duty to devise and implement anti-bullying strategies.
Or Edelman's associate director Jane Maybury who, at 29, oversees all of the agency's Unilever digital business across 68 offices and is in charge of 20 staff.
These are the industry's future stars. Pay attention. They're coming to get you.
---
Holly Bocock, 29
Head of comms, Portas
Bocock joined retail PR specialist Portas a year ago as an account director. Since then she has been promoted to group account director and now head of comms. She handles clients including Clarks, Westfield and Mercedes-Benz.
Mary Portas, high street guru and Portas founder, says she attributes "virtually all of our new business wins to Holly". "Holly's natural intuition and creative spirit mean that she comes up with outstanding solutions for our clients. Clarks never foresaw ranges of sell-out shoes until Holly got involved."
Bocock is now setting up a new division within Portas to spot entrepreneurial businesses and help them crack the UK market.
---
Maura Brickell, 29
Campaigns director, Riot Communications
Brickell has enjoyed a speedy ascent to the top following a work experience placement at Bloomsbury and jobs as a press officer and campaigns manager at Headline Publishing.
She is now one of the youngest PR directors in the UK publishing industry. The reason for her rise is sheer hard work and steely determination, says her boss, MD Preena Gadher.
Brickell's strong relationships with clients including publishing heavyweights Penguin, HarperCollins, Puffin, Waterstones and Simon & Schuster generate significant revenue for Riot.
Perhaps her best campaign was catapulting an unknown author to best-selling stardom: Sarah Winman, author of When God Was a Rabbit.
---

Sophie Broom, 22
Comms director, Financial Reporting Council
At just 22 and a mere 18 months into the job, Broom has made herself indispensable to her employer.
She writes all the speeches for the CEO Stephen Haddrill and the chairman Baroness Hogg and has overhauled the comms process internally, generating content from internal colleagues to help build the FRC's profile.
Head of comms Peter Timberlake says: "In my 30-plus years in comms roles, I have never come across anyone as talented at her age as Sophie. She has the knowledge and confidence of someone ten years her senior and is a key reason why the FRC's profile is rising so fast."
---

Kiera Donovan, 27
Regional comms director, EMEA, Subway
Donovan has been working with the Subway brand for five years in the UK and Ireland headquarters. She started out doing maternity cover on reception and quickly impressed with first-rate interpersonal skills and a sharp instinct for brand comms.
Her switched-on, focused working style has made her an integral comms linchpin for senior management across Europe.
Last year she presented PR plans to Fred DeLuca, co-founder of Subway, and developed the business case for the introduction of in-store calorie labelling. In recognition of her ability, Donovan has been asked to lead the Subway Big Play Communications strategy for Europe.
---

Alex Duckett, 22
Senior account executive, Havas PR Manchester
Remember the news that parents could now bet on what class of degree their children would get? That was Duckett's idea. He persuaded Ladbrokes to let it happen and secured a full page in The Sunday Times, among others. He also launched Greggsnut: Greggs' version of the 'cronut'. It sold out within hours and secured 32 pieces of coverage.
He joined Havas PR in August 2011 on a year's placement from Leeds Metropolitan University. He proved so valuable that the agency kept him on a paid retainer before giving him a full-time job upon graduation. Havas PR MD, Manchester and Edinburgh, Brian Beech says: "By the time he is 30, Alex will be in a very senior position at one of the UK's leading agencies."
---
Fiona Funke, 29
Associate consultant, APCO Worldwide
Funke is only two years into her PR career, but is already global account manager for one of APCO's top ten accounts worldwide.
Her ability to speak five languages fluently (English, German, Italian, Spanish and French) has put her in great demand for work on international business. But it is her intelligence, creativity and outstanding people management skills that led to her being promoted twice in quick succession.
Her work on a two-month assignment for the Ukrainian State Agency for Investment and National Projects led directly to the client hiring APCO for a significant year-long account across several European markets.
---

Katy Galasinski, 29
Head of financial services, Aspectus PR
Galasinski joined Aspectus PR from Deloitte three years ago. Her growing market reputation and aggressive new business campaigns have combined to bring in 15 new clients with ongoing fee income of more than £60,000 a month in the past six months alone.
Under her leadership, the agency's financial services fee income has grown by 115 per cent, while the team has increased in size fivefold.
She has led pitch teams on a large interdealer broker, a major American stock exchange and a large international fund administration service.
Her boss, global group director Alastair Turner, says: "Her impact on all aspects of Aspectus cannot be overestimated."
---
Mital Goel, 29
Corporate comms manager, international, PubMatic
Last month Goel joined PubMatic as corporate comms manager, international.
She was recruited by her previous employer, mobile advertising network InMobi, as PR manager for EMEA and was quickly promoted to manage PR globally, implementing the company's first global PR strategy. She managed to increase coverage for InMobi by more than 250 per cent across key media outlets.
In 2011, she launched Security B-Sides, an information security event that attracted more than 180 delegates, seven sponsors and 22 global speakers. She has also increased media attendees to the event year on year.
---

Heather Healy, 26
Creative comms director, Stickyeyes
Since joining Stickyeyes in 2011, Healy has transformed the digital marketing agency's creative comms proposition. It now delivers social media, online PR, content marketing and blogger engagement strategies for some of the world's largest brands including Hertz, Hilton Worldwide, GSK and Converse.
She was instrumental in developing the Leeds digital scene in 2012 by being part of the Leeds Digital Festival committee.
In the past 12 months she has led social media and content marketing sessions at iStrategy London, SES London, Figaro Digital, SearchLove and Econsultancy's Festival of Marketing.
---



Laura Hicks, 28
Account director, Wild Card PR Cornwall
In the past year, Hicks has played a significant part in securing new business in sectors outside Wild Card's food, drink and lifestyle heartland.
She has recently been promoted to account director to reward her proactive new business approach. Hicks is now the youngest member of the senior management team.
Her interest in and engagement with the wider business community has proved fruitful in developing contacts for Wild Card.
In her spare time, she is a longstanding committee member of The Hub, a group that helps to bring together Cornwall's entrepreneurs and business leaders. This role recently secured her an invitation to discuss brand building at a major accountancy firm.
---



Susanna Hughes, 29
Director, Allison+Partners London
Since Hughes opened the London office (and first international office) of Allison+Partners by herself in 2011, she has taken on four staff, while supporting more than ten global clients. Revenues have grown by over 300 per cent.
She single-handedly secured 70 per cent of the business in the London office. Previously, Hughes had worked for Allison+Partners in San Francisco, where she managed several key accounts on her own.
"Susie is one of the few individuals in the industry who builds long-term, trust-based relationships rather than mis-selling stories for quick client wins," says Alex Mohacs, freelance producer for ITV and CNN.
---

Mischa Joslin, 27
Consumer account director, Spreckley Partners
Originally hired as an account manager, Joslin's talent and drive for new business has seen her progress quickly to head the agency's entire consumer division.
In the space of two years she has doubled the number of retained clients. Notably, she sourced, pitched and won a brief for London Bridge Hospital.
That led to additional work with the hospital's umbrella group that has generated a combined revenue of more than £100,000.
Her work for client Takker enabled the DIY gadget brand to cancel its national ad budget for the year, but keep its sales consistent. Takker is now developing a second product with the savings.
---

Bryce Keane, 29
Founder and director, Albion Drive
Keane is one of the best-connected people in east London's fast-growing tech community. He founded the PR arm of creative agency Albion in September last year and now boasts a team of five, with clients including MozFest, Wayra and TransferWise. He is also a co-founder of 3beards, a firm that organises regular events for the start-up community.
"Bryce is the social secretary for London's tech community," says BBC News technology reporter Dave Lee.
"He has shifted technology PR away from tacky gimmicks and stunts to events that actually seek to benefit both the companies that want promotion and the journalists who attend them."
---



Liam Keogh, 26
Director, Palm PR
Keogh's hard work and dedication has been instrumental in his firm's 100 per cent increase in turnover and expansion from two to ten staff.
He has also created an internship scheme at Palm that provides genuine training to the individuals taking part.
"Liam always ensures that the PR campaign provides significant return on investment," says client Tariq Mahmood, proprietor of The Varsity Hotel & Spa. "Most of all, we enjoy working with him and though he is an external supplier we feel Liam and Palm PR are part of our core team."
Another client, Dan Einzig, founder of Mystery, says: "When Liam works with a brand, he cares about the outcomes as if it were his own firm."
---
David Kuczora, 29
Principal consultant, Clive Reeves PR
Kuczora has helped his agency grow from billings of £50,000 to £300,000 in three years.
His achievements include his work for British spy plane engine maker Cubewano. After the US cancelled a major programme, Kuczora's efforts to raise Cubewano's profile secured a £2m investment offer and the firm a place on a Ministry of Defence pilot scheme for SMEs.
He is a well respected member of the Birmingham community and is chair-elect of the board of governors at Mayfield Special School in the deprived ward of Lozells. He is co-founder of LGBT networking organisation Out of Office.
He also sits on the City Centre committee of lobbying group Birmingham Future.
---
Sam Lynas, 25
Head of digital, Sauce Communications
Since joining Sauce just under a year ago, Lynas has introduced a range of services to help clients better communicate with their customers. This includes social media management, video production, website design, email newsletters and SEO for PR.
He has built and manages a team of four. Digital PR and marketing services now account for 25 per cent of Sauce's turnover. He has helped launch ten brands successfully in 2013 alone, including Hutong at The Shard and Kaspar's at The Savoy.
Client Danny Meyer, owner of restaurant chain Shake Shack, says: "Sam is a talented hospitality professional with extraordinary gifts."
---

Kedesh Mather, 28
Comms manager, MasterCard, UK &Ireland
Mather led Samsung's most successful Olympic PR sponsorship campaign to date, before being poached to join MasterCard. At MasterCard he leads its CSR programme with the Prince's Trust and World Food programme, as well as handling internal and external comms.
MasterCard's head of comms Neil Henderson says: "Kedesh is full of ideas and is recognised as a future senior business leader. I am so confident in his abilities that he is my deputy on the UK and Ireland board. Not bad for a lad of 28."
Mather has a mix of in-house and agency experience, including stints with The Red Consultancy and Freuds.
---
Jane Maybury, 29
Associate director, Edelman Digital
As a member of the Edelman Global Leadership Academy, Maybury has been handpicked as one of the future leaders of the world's largest PR agency.
That is the result of an unwavering dedication to client management and business development that has seen her progress to global digital client relationship manager for Unilever at 29.
In this role, she is responsible for all Unilever digital business across 68 offices, in charge of 20 staff.
Under her stewardship, Edelman Digital's business with Unilever has grown to be the single largest account within the London digital roster, with year-on-year growth of 66 per cent.
---
Ali Maynard, 26
Account director, Manifest London
Maynard has been a crucial factor in the agency's 200 per cent revenue increase and 400 per cent profit increase in 2013. This includes involvement in ten pitches so far this year and a 100 per cent win rate.
Those pitches accounted for £222,000 of retained annual revenue for Manifest. She has also implemented new internal processes and negotiated supplier contracts that have increased the agency's monthly profit by about 12 per cent.
Maynard was named unanimously in an employee satisfaction survey by staff as "someone I love working with" for her positive attitude and approachability.
---
Beth Murray, 28
Associate director and partner, Lansons
Murray, who was an associate director by the age of 27, has been trusted to lead some of Lansons' biggest accounts.
Her work with Metro Bank has helped lead to lending growth of 300 per cent (year-on-year from 2012), with customer account growth of 183 per cent. She steered the bank's CEO and chairman through two parliamentary select committee appearances and engineered a recent law change. CEO Craig Donaldson says: "Beth has been instrumental to the success of Metro Bank's PR programme and subsequently the growth of the bank".
Murray recently won Young PR Professional of the Year at the PRWeek Awards.
---
Hannah Nicol, 28
Associate director, Ruder Finn UK
At just 28, Nicol is Ruder Finn's European lead on corporate comms. She advises major brands such as Novartis, Forbes, Experian and AstraZeneca on internal and external comms strategies.
She works directly with the group CEO in New York to run the European element of campaigns. Nicol has worked at Ruder Finn for ten years, climbing her way up from PA to associate director, and has made the agency broaden its recruitment policy as a result. Nicol is proof that you don't need a degree to be successful.
"Hannah has been a driving force in our growth. She wins business, clients love her and our growing team look to her for mentorship," says Ruder Finn UK MD Nick Leonard.
---
Anton Perreau, 24
Account manager, Battenhall
Perreau joined Battenhall as account executive and employee number three. He used his initiative to secure new business and recruit employees, and implement a new IT system.
He also built two mobile apps that are now used by his colleagues day-to-day; one allows employees to propose innovations to work on in their free time, while the other is a journalist and blogger database interface that allows Battenhall to build its contacts list.
Perreau was promoted to account manager after just two months. He organised a briefing at Social Media Week, securing an opening slot and compiling a piece of research to present. More than 800 people registered to attend.
---
Alex Perry, 28
Account director, John Doe
Perry loves being a Jack of all trades. At 25 he was already managing a Sony Mobile global sports account worth more than £1m and leading teams working on six-figure accounts for dating site Zoosk and dairy giant Danone.
At John Doe he heads the social media team working on the adidas account and leads the media relations team for Vauxhall Motors.
He created the Brand Academy, an incubator programme for start-ups. Partnering with StartUp Britain and the Federation of Small Businesses, the project has helped more than 550 start-ups and SMEs learn about the power of comms.
---



Amy Richards, 28
Senior consultant, Lexington Communications
A year ago, Richards set up a pro bono arm of Lexington, which now delivers 900 hours of consultancy to charities including Beat- Bullying, Thames Reach, Royal London Society for the Blind, Headway and Sahir House.
Her work for BeatBullying has seen her approach MP Tracey Crouch to table an amendment to a bill to ensure the Government and schools have a statutory duty to devise and implement anti-bullying strategies. It will pass into legislation shortly. She is now liaising with Downing Street to set up an anti-bullying summit with Prime Minister David Cameron.
Richards was also seconded by Ofsted for nine months to lead its strategic comms.
---
Anna Richardson, 26
Senior associate, corporate and crisis practice, Burson-Marsteller
Richardson joined Burson-Marsteller as an intern and has risen to senior associate in under four years. She heads some of the agency's largest clients.
She has helped the government of the Philippines engage with potential investors, promoted the Baku 2020 Summer Olympics bid and managed reputational activity for the government of Iceland.
Richardson also leads a campaign helping Ukraine improve relations with Western Europe. She works directly with Ukraine's prime minister, foreign affairs minister and deputy energy minister, as well as other leaders.
---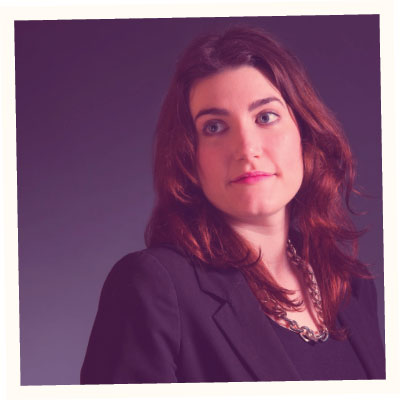 Jessica Riches, 23
Social media consultant, Things With Wings
Riches has orchestrated two of the most talked-about social media campaigns of recent years: Student Occupy and Hacked Off.
She was invited on to Channel 4 News to discuss the Twitter IPO plans with internet multimillionaire Brent Hoberman. "Just when you think you've mastered the concepts behind social media, any conversation with Jess starts there and zooms off into unknown territory," explains Channel 4's culture and digital editor Paul Mason.
At Hacked Off, she convinced Hugh Grant to join Twitter. Grant says: "I'm not at all a natural twit... so I resisted pressure from Jessica for months before she finally wore me down."
---
Claudia Scarpelli, 28
Global digital and social media PR specialist, GE Healthcare
Scarpelli is a rising star within the GE team. "Her constant drive and professionalism has helped raise the annual global cancer prevention #GetFit campaign on to government agendas and influence millions of people to think about their health and habits to reduce the likelihood of getting cancer," says head of PR and corporate affairs William Spiers.
She managed to achieve record engagement for the campaign this year (35 million impressions compared with 25.5 million in 2012) and secured the endorsement of the Saudi Ministry of Health to co-brand the materials and educate the local population.
---
Holly Tyzack, 27
Account director, Rostrum Communications
Tyzack has jumped from account executive to account director in four years and now leads the agency's professional services division. Her client portfolio equates to £500,000 per annum and she manages eight team members.
She generated more than £170,000 in new business in the past two years. She has also upsold projects worth an additional £250,000 from Rostrum's existing clients.
Financial Times Business' feature writer Simona Stankovska says: "Holly is always near the top of my list of PR people to contact. No matter how tight the deadline, she will deliver something."
---

Rosie Warin, 27
Project director, Forster Communications
Warin joined Forster after securing a first-class degree in PR and a CIPR qualification, and completing one year at Bell Pottinger.
She was an instant hit, rising from junior account executive to project director in just three years. Her clients include Girlguiding, the RSPCA, Bike Week,the National Trust and WWF, all of which have repeated their business. Warin led on a drink-drive campaign that was described by the Department for Transport as "the most successful seen in years".
Former colleague Katie McCrory, business innovation manager at Virgin Unite, says of Warin: "She has a belief in the power of comms to change things for the better."
---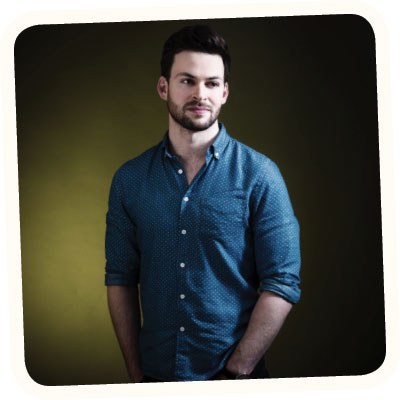 Tom Winterton, 26
Account director, Citizen Relations
Winterton's ability to deliver big, multi-market pitch wins and manage top talent and global events made him one of the judges' picks. Earlier this year he was the international lead on the Bacardi global pitch, successfully landing Citizen the six-figure account.
Since then, Winterton has led a project to overhaul Bacardi's PR evaluation tools. He was also responsible for the comms strategy to launch Forever 21 in Europe, which saw more than 250 media hits before the Oxford Street store opening and 11,000 people visiting the flagship UK store on its opening day, with comparable results across Europe.
---
Thanks to our judges
Baroness (Lucy) Neville-Rolfe Former corporate affairs director, Tesco
Nicola Taylor UK PR director, Microsoft
Denise Kaufmann CEO, Ketchum London
Sujit Jasani Former 29 under 29 winner; senior consultant, Vero Communications.
*Winners were all under 30 at the start of November
*There were 170 entries