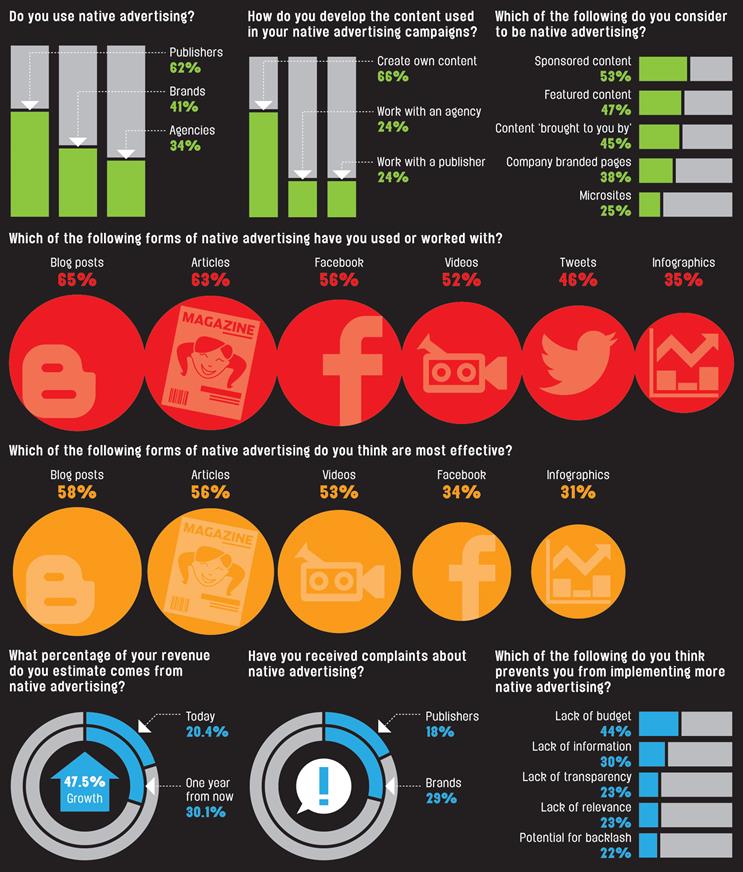 The PR industry has evolved beyond its obsession with earned media, but it seems agencies are missing a trick when it comes to native advertising.
PR agencies are firmly in the content creation business, but few seem to have exploited the opportunities in paid-for content that have emerged as the media landscape has changed.
Research from content exchange platform Hexagram and corporate PR firm Spada has found rapid growth in publishers' use of native advertising but a much slower rate of adoption among agencies.
The State of Native Advertising 2014 study, which quizzed more than 1,000 respondents globally, found 62 per cent of publishers used native advertising, but just 34 per cent of agencies offered the service.
Eighty-four per cent of agency respondents said it added value for consumers, but only 24 per cent of clients turned to their agencies for help.
What is certain is native advertising, which the majority of respondents defined as sponsored content, is becoming a fundamental part of publishers' business models. It accounts for 20 per cent of revenues today, but in a year's time that will grow by almost 50 per cent for the media that feature it.
Paid-for content has often been seen as of nominal value, but few brands or publishers have seen complaints about it as long as it is clearly labelled.
As the binary display advertising model continues to unwind, native advertising is only going to grow. But agencies need to convince brands of their expertise in creating this content; at the moment their clients are leaving them behind.