The ex-Blur bassist has been a familiar face over the years, and this time it's Golin Harris head Matt Neale's privilege to cosy up with cheese making's most famous exponent. And all with a customised pub sign, though to be fair the lion doesn't look so sure about the whole thing ...
… So you're at the top of Snowdon as part of an epic fundraising 3 Peaks Challenge when, out of the blue, the Village People turn up with a camera and demand you follow their lead. S&E feels that can be the only explanation for why, in the process of raising £5,000 for good causes, Kindred appeared to break out into an impromptu YMCA-off. Next up for the agency; the Macarena on Mount Everest.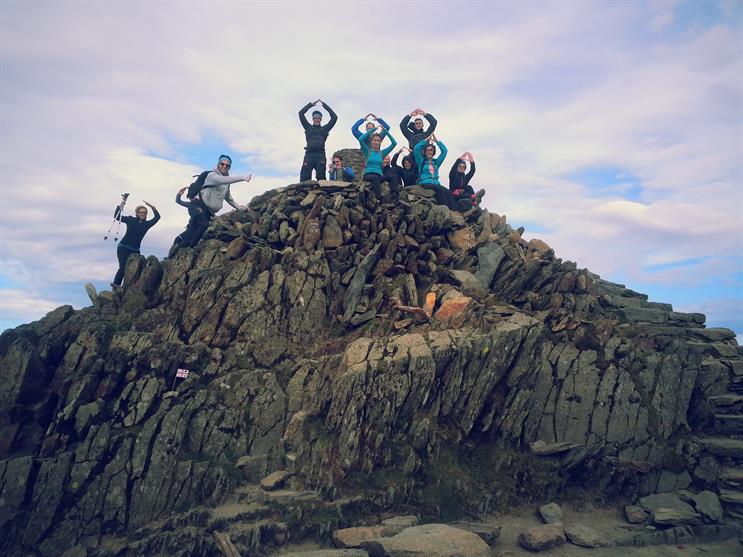 Stop Press: Frank Sinatra Junior to join Stir PR. Ok, well, possibly. Rumours (possibly begun by S&E, but who's to say?) abound that after partnering for the launch of Jack Daniel's Sinatra Select, Ol' Blue Eyes progency would be putting the Junior into junior account exexcutive. S&E thought the trail had gone cold until it got a beautifully sung baritone denial when calling Stir's HQ.