Workers on a crane blacked out the company's logo on the tail and body of the aircraft, which had suffered a landing gear malfunction.
Thai Airways initially claimed that the cover-up was dictated by Star Alliance, the airline network of which it is a member. However, Star Alliance rebuked the company, which later clarified that the move followed its own company policy.
How I See It
David Wilson, group MD, Bell Pottinger
Commentators have previously cited the oil and aviation industries for drawing up effective crisis procedures. Times and best practice do change, yet it appears that Thai Airways allowed dust (if not paint) to cover its own effective response to an incident.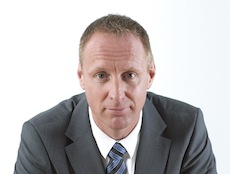 Statements of sorrow for the 14 injured ticked a box but the decision to black out its name on the fuselage and distinctive logo on its tail fin was simply crass. Was Thai seeking to whitewash the problem, or worse, hide evidence while the cause was still under investigation?
It meant the 'real story' – the crash landing – played second fiddle in the news agenda to a botched paint job, created entirely by the carrier itself.
Thai Airways has been castigated, globally, for putting its brand ahead of safety, and rightly so. In its own post-incident analysis, any section in its crisis manual section entitled 'Paint Job' needs its own blackout.