See the data (best viewed on desktop)
View the table, above, for the rankings, and take a look at some of the key consumer performers, DTW, Communications Management, Acceleris Marketing Communications.
---
Not for the first time, agencies working in the public sector faced a tough market.
Big name agencies, including last year's top dog Grayling, declined to enter the list and the overall fee income dropped by £4.14m to £9.37m - even excluding Grayling, it was down £1.29m.
It is not hard to see why. As the Government's COI roster closed, agencies were left to wait and see what came next.
Last September's announcement of a predicted £285m government spend on PR promised a light at the end of the tunnel, but was only a taste of the future as newly developing rosters were hit by delays.
Agency heads now point to a new Cabinet Office-led drive for results and efficiency as potentially having a profound impact on agencies, forcing them to raise their measurement game.
Despite the Government's belt-tightening, agency opportunities are emerging.
Increasingly social media-savvy local councils continued to deal with severe cuts, but the ongoing trend towards outsourcing and private-public partnerships saw more business come agencies' way.
Additionally the growing importance of localism has begun to have an impact, according to Consolidated PR MD Nick Clarke: 'We saw a lot more locally and regionally targeted briefs, with a smaller budget. Less work was procured from central government, benefiting regional agencies with a more local offer.'
But while benefits were reaped from the need to explain upcoming NHS changes, it was the education sector that really took off as the rise in student fees was felt and international competition escalated.
Mark Knight, MD of Broadgate Mainland, points to a major initiative to improve the quality of research as a key driver of work in this sector for the coming year.
'Universities will be looking to get wider exposure for their research, with media coverage a key part of this,' he predicts.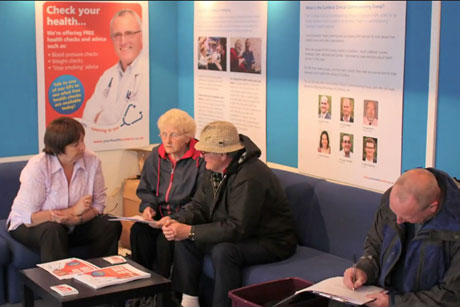 Chris, Taylor, MD, DTW
Growth 39%
Public sector fee income £616k
As with most agencies focused wholly on public sector PR, life has not been easy for DTW in recent years.
But as MD Chris Taylor notes: 'Though it's been challenging over the past three years, clients appreciate expertise in the sector and that's really helped.'
This has led to strong growth, with NHS reform providing one driver - in partnership with NHS Cumbria, DTW led a major stakeholder engagement piece around the move to GP-led commissioning.
Elsewhere, the education sector and private sector involvement in major local authority projects were key areas of work during 2012.
With 2011's drop in staff curbed, DTW was also able to modernise its offer and respond to a demand for more digitally focused work.
An effort to get ahead of the pack also led to the creation of Keynote Films, a video division Taylor describes as 'filling a gap in the market to help convey the narrative that public sector wants to get across'.
2012 AT A GLANCE
High points Work with Halton Borough Council, culminating in the Government awarding £470m to the Mersey Gateway project.
Key client wins NHS Cumbria, Newcastle College Group.
Strategy for 2013 Continue driving NHS work, develop Keynote Films' offer and grow in further education.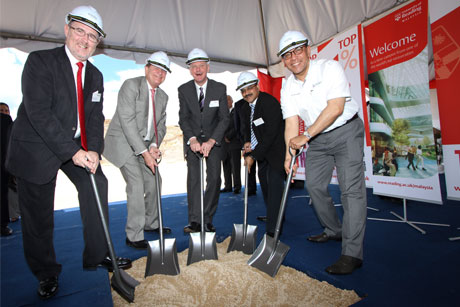 Justin Shaw, MD, Communications Management
Growth -4%
Public sector fee income £1.2m
Last year provided an opportunity for Communications Management to put into practice a major refocus that kicked off in late 2011.
'We had looked at the opportunities and decided to focus entirely on the education and skills sector,' explains Justin Shaw, who as an education specialist was promoted from director to MD as part of the move.
But if dropping its health, enterprise and workplace offers was risky, the impact of rising tuition fees and growing competition for foreign students kept business brisk.
Shaw points to a wider global focus, including opening the University of Reading's Malaysia Campus: 'A lot of clients are now looking for more internationally focused work from us.'
Key hires focused on developing specialisms, with the National Centre for Social Science's director of comms Emma Cutting and Colman Getty's Rebecca Griffiths both appointed.
2012 AT A GLANCE
High points A three-year campaign with Cambridge University culminating in planning permission being given for a major campus development.
Key client wins University of Bedfordshire, The Prince's Trust.
Strategy for 2013 Sustain growth in higher education and expand into work with schools and academies, as well as the skills sector.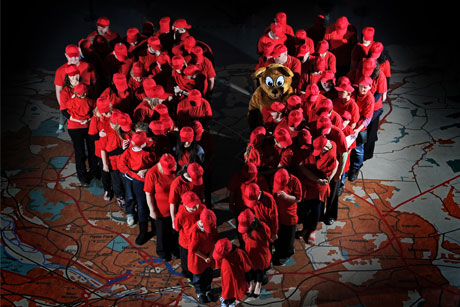 Peter Davenport, MD Acceleris Marketing Communications
Growth 42%
Public sector fee income £369k
Acceleris' growth during 2012 has come from a strong base of education and social housing work.
The latter builds on foundations laid more than half a decade ago, strengthened by the growing involvement of the private sector and government moves to reform welfare.
MD Peter Davenport points to 'pressure on welfare cuts directly impacting on tenants and housing management bodies' as a key driver to a growing need to communicate.
Increasingly, social media are coming to the fore, with schools in charge of their own budget seeking help in this area, whether in raising awareness or protecting pupils.
Not that Acceleris' clients are limited to these areas - work on health briefs has also kept the public sector team busy, including work for the Children's Heart Surgery Fund.
Across the board the agency had to respond to greater demands client-side.
'We carried on integrating the use of offand online media, and responding to the need for very specific objectives and results when it came to our work,' he says.
2012 AT A GLANCE
High points Marking the tenth anniversary of The National Federation of Arms-length Management Organisations (ALMOs)
Key client wins Kier Maintenance, ALMOs (reappointment)
Strategy for 2013 Extend work in planning and construction.