Since I started in PR more than 50 years ago, in New York as Burson-Marsteller's first trainee, the world of PR has changed dramatically, mainly for the better.
The future continues to look extremely bright. During the past six months, I have given 14 lectures on PR at leading journalism schools in the UK and US, and the quality of the students continues to amaze me. What they knew, what they wanted to know and what they asked was extremely impressive.
In both countries, about 75 per cent of the students were women, as it is an occupation they now view as a great career. However, a group of leading PR women in the UK still feel that major agencies do not have enough females at the very top.
Society's attitude towards PR has continued to improve. When I started B-M's London office 45 years ago, if you were a student at a top London university and you told your professor you wanted to go into PR, that basically broke your friendship. Now the top PR firms get letters from leading universities asking if there are possible internships for some of their brighter students.
The role of the in-house PR professional has changed significantly. When I began, the scrawny salaries of corporate comms people were indicative of how little attention company leaders paid to them.
On one occasion when B-M co-founder Harold Burson visited a client, the in-house man told him he had made a suggestion to the CEO, who ignored it. He asked Harold if he would mention it again when he saw the CEO. Harold did and the next day the boss told the in-house man he had a new idea for him to implement that Harold had suggested.
It was rare then for someone with talent to leave a consultancy to go in-house. Now the opposite is true. In-house salaries are high; the in-house person in most cases is at the CEO's right hand. I media-trained the CEO of one of the UK's largest firms. Soon after, he moved to lead another major firm and the first person he hired was his previous PR man.
Digital offering
As in all fields, the expanding world of digital has made a strong impact. No major pitches are made to firms where digital is not a factor. Many agencies that might not have digital experts on their staff bring along outside experts when making a presentation.
What is helping the PR industry today is there is an increased realisation by governments, firms, NGOs, professions and individuals that the need for professional PR has grown in importance. Outside guidance is often a necessity, especially since attacks on organisations and individuals have increased hugely during the past decade.
A study by Penn Schoen Berland underlined this dramatically. Seventy-two per cent of the respondents considered CEOs to be less trustworthy than the average employee, while two out of three respondents regarded firms as generally dishonest and their comms as lies. Individual firms must take an active role to counter this.
One area to which top management must pay greater attention is communicating with their own employees effectively. Many years ago, in an article I wrote for the Atlantic Journal, I noted: 'In England and the United States, the 1990s rang the death knell for a patient that had become terminally ill in the 1980s - company loyalty.' Today, any organisation will now fire you if it feels it necessary, regardless of your position or length of service.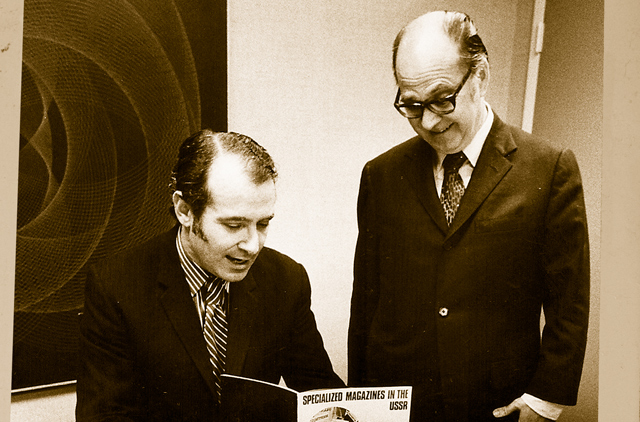 Greater demands
One promising thing for the PR field is that, in most cases, clients are willing to pay what they feel is necessary to meet their objectives. However, at the same time they have become far more demanding.
Don Baer, chief executive of Burson-Marsteller, notes: 'We must approach our work as creative advisers, bringing imaginative, innovative and customised approaches, raising new ideas and always seeking new and better ways to achieve client objectives. But creative insight and creative ideas are only the first part of the job. You must be rigorous about delivering on your promises.'
He has hit the nail on the head.
Today, there is also an even greater need to train top executives to make sure they are communicating effectively. Many years ago, I helped train 82 senior executives, including the chairman, of one of the world's largest firms so that they would all be communicating the same facts.
First we had to agree on what were the major messages that they wanted their key audiences to know. Once agreed on this, what were the four or five key points that would get these messages across? How could they get these points across most effectively when questioned by the media? Because as one wise pundit once noted: 'There is no such thing as a stupid question. Only a stupid answer.' Yet today there are still too many senior staff who do not have the proper training before becoming company spokespeople.
Corporate social responsibility is still rising up the agenda. The concept first appeared during the 1960s and has mushroomed since, as it has become more evident that people prefer to deal with organisations that they believe are not only there to make a profit, but have moral, ethical and philanthropic responsibilities.
While crisis management was always considered important, preparation continues to grow significantly as more organisations prepare crisis manuals so they are ready to react quickly should the unexpected occur.
High optimism
So how does the future look for PR? I am extremely optimistic. I believe the key for effective PR in the future is perception management. My recently published memoirs are called The Art of Perception.
For perception is reality. The key to success is finding out what the perception of the audiences you are trying to reach is. If there is no perception, how do you create one that is favourable? If it is favourable, how do you enhance it? If it is negative, how do you change it?
So with more qualified people entering the PR field and more potential customers seeing the need to manage perceptions, there is only one way the PR business can go - that is up.
One subject the publishers of my memoirs wanted me to cover, since many of their readers watch the drama series Mad Men (based on a fictional advertising agency), was whether it was true that when I started out both in advertising and PR there was much more sex and drinking.
Sex was becoming more prevalent and most of the senior employees during that period were not women, so there were a number of quickie relationships among juniors and senior male executives.
As far as drinking was concerned, many people had bottles in their desks, while clients drank much more. The drinking culture was greater in the US than the UK. About 45 years ago, I sent the head of our B-M PR office to see the head of the ad agency in Chicago. They went out for after-work drinks and he was given a martini for the first time. He said: 'God, this is strong. How many can you drink?' He was given this exact reply: 'Martinis are like breasts. One is too few and three is too many.'
Bob Leaf has arranged for signed copies of his memoirs, which normally cost £25, to be supplied to readers of PRWeek for £10, plus £3 postage. Send a cheque, made payable to Robert Leaf, to: Robert S Leaf Consultants, Level 6 South Central Saint Giles, 1 St Giles High Street, London WC2H 8AG. Alternatively, call Grainne Harling on 020 7430 9787 to arrange a bank transfer.