See the data (best viewed on desktop)
View the table, above, for the rankings, and take a look at some of the key consumer performers, Aurora, Tudor Reilly and Pegasus.
---
The healthcare comms sector has been slow to get to grips with digital, but 2012 saw clear signs the situation is changing.
The pharmaceuticals industry, with its strict regulation of the promotion of drugs, in particular has struggled to make the most of digital and social media opportunities.
Legal restrictions are probably here to stay, but PR agencies have begun to find innovative ways in which to use digital comms tools and have seen demand for these services rise rapidly.
Increasing agency focus on areas such as content creation has led to a blurring of boundaries between PR and other marcoms disciplines. This, in turn, has ushered in more direct competition between healthcare PR specialists and more general creative agencies.
'PR has gone though a complete transformation in the past two years and it's hard to figure out your place in a fragmenting market,' argues Tudor Reilly managing director Julie Walters. 'The rate of change is getting faster.'
Aurora MD Claire Eldridge adds that her agency's shift to a multidisciplinary offering has seen it compete for work that would previously have gone to consumer shops. Eldridge also notes that the increase in digital and social healthcare projects has forced agencies to extend the range of skills and expertise within their teams.
As a result, agencies are increasingly investing in staff and training as part of a drive to instil digital across all the work they do. Pegasus, for example, last year launched The Lab, a creative services division that brings together all its creative output from print to digital.
In the PRWeek healthcare consultancy league table Tonic Life retains top spot, ahead of Chandler Chicco, despite seeing limited revenue growth during 2012.
Tonic Life is an example of how the sector is beginning to make the most of social media, recording a 46 per cent growth in digital work last year.
However, group MD Oliver Parsons maintains that a focus on the basics was also important: 'For all agencies these are challenging times and you need to get the basics right - winning pitches, serving clients and looking after your employees.
'Pitching has always been competitive, but the numbers are higher, so you need to be taking them seriously and doing in-depth research into the clients' business.'
Overall, the picture is largely positive, with most agencies seeing steady growth. Tudor Reilly has seen the highest rise, with a 149 per cent uplift in healthcare fee income in 2012, followed by WCG with 86 per cent.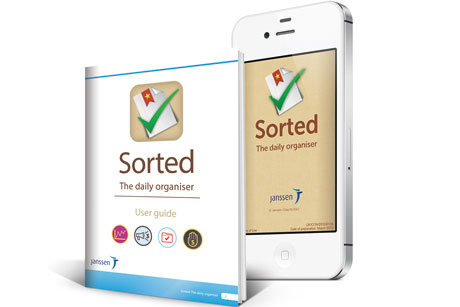 Claire Eldridge, managing director, Aurora
Growth 57%
Health fee income £2,100k
Aurora's growth in 2012 was overwhelmingly organic, as existing clients increased the size and range of their accounts. Half of the agency's new work in 2012 was obtained without a pitch, says MD Claire Eldridge, helping growth by allowing it to save time spent preparing pitches.
'Pharma is catching up with the rest of the industry from a digital and social media perspective, and we have a lot of that work coming in,' says Eldridge. 'We are also working much more across disciplines and it lends itself to much bigger success if you are able to offer more.'
She says Aurora works with a crossfunctional team rather than just one focus and is able to win work that creative agencies would have got in the past.
Digital will be crucial in the future and Eldridge explains the agency will be bringing that into everything it does: 'It's not about taking on digital elements, but using it right from the start and raising the skills of the whole agency.'
The agency is also hoping to expand its global business in 2012 as part of the Global Health PR group, a network of owner-managed independent PR agencies.
2012 at a glance
High points Sustaining a high client and staff retention rate throughout the year and moving office, having outgrown its previous base.
Key client wins Vertex UK, Mundipharma, Janssen.
Strategy for 2013 Continue to work with clients on innovative products coming to market, develop digital and aim for more global business.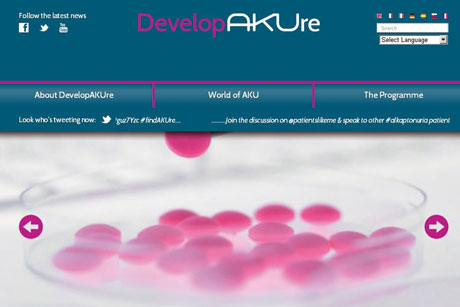 Julie Walters, managing director, Tudor Reilly
Growth
149%
Health fee income £2,148k
The key to Tudor Reilly's success has been a very specific focus on patient-centred experience and knowledge shared online. Founded to concentrate on ethical healthcare, the agency has become even more specialised during the past five years.
'We focus on an area the big agencies don't focus on,' says MD Julie Walters. 'Being specialists in ethical healthcare was not enough. The more specialised you can be, the higher the value you can offer.'
Walters identifies the growth of digital as a major trend of 2012 and says her background in content creation as a journalist has been a good grounding for the new challenges.
The agency has created an algorithm, ePatient Insights, to bring together online data about new drugs in development.
During the next 12 months, there are going to be more people online, says Walters, and Tudor Reilly has reacted to the globalisation of comms with the creation of a Mandarin-language website run from London. She adds that offices around the world are not necessary and basing operations in London will help the agency maintain quality control.
2012 at a glance
High points Successfully going through a period of transition to reach a point where it can build on its strengths and move forward.
Key client wins Roche International, AKU Society.
Strategy for 2013 Build on its expertise and increase its capability from that.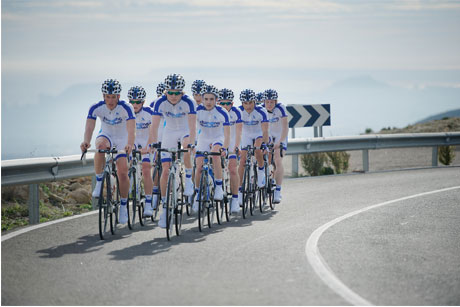 Lisa Bradley, managing director, Pegasus
Growth 33%
Health fee income £4,468k
Pegasus has aimed to build a strong reputation in delivering integrated communication programmes and attributes growth to a breadth of perspective, rather than a focus on one area, and a blend of traditional PR with in-house creative and digital skills.
All the agency's work involves healthcare decisions and it has attracted a wide range of clients, ranging from Pfizer to Morrisons, with all areas seeing growth in 2012.
MD Lisa Bradley says that Healthscapes, a planning framework launched at the end of 2011, has helped understanding of client briefs and led to new business wins.
Last year Pegasus launched The Lab, a creative services division, with a remit ranging from traditional print to websites and apps, and created a corporate services team. The agency aims to take on the challenges of integrating digital and PR work to improve campaigns and drive results.
The agency has also been developing internally, for example launching the 'Be Inspired' programme, which aims to ensure the business grows, but retains its culture.
2012 at a glance
High points A Pfizer disease awareness campaign helping smokers to give up, and working with Novo Nordisk to launch a global partnership with the first all-diabetic sports team.
Key client wins Novo Nordisk, Astellas, GSK.
Strategy for 2013 Stay focused on its market, invest in staff and build on new digital and social media work.