With fierce competition for business from across the marcoms spectrum, and PR once again being overshadowed by ad agencies at this year's Cannes Lions, many see boosting creativity as essential for the future of PR.
Yet just a third of PR agencies currently have a dedicated role responsible for creativity.
So how important are creative directors in developing an agency's creative ideas? Is there any point in having one, and does having one discourage other employees from being creative?
Creative directors seem to agree their function is about guiding creativity, rather than dictating it, and that they are at their most effective when everyone in the agency contributes creatively.
'They have a kind of editing function,' argues Good Relations Brand Communications executive creative director Simon Shaw. 'It's about not allowing bad ideas through and guarding good ideas. Good ideas can get very complex as people add layers and it can be like barnacles on a ship. The idea can get lost.'
Now Go Create founder Claire Bridges, a former creative director at Cohn & Wolfe, agrees that the role cannot function if all responsibility for creativity is given to one person.
'Having a creative director puts a focus on creativity that runs throughout the business,' she maintains. 'It doesn't let the rest of the agency off the hook. It's easy for it to become a bottleneck. If there's only one of you and all the creative ideas come through you it's not going to work, and that does happen in some agencies.'
She adds that a lack of time can be a big barrier to creativity. 'That's where a creative director can come into their own, because they can help instil it into the everyday and help everyone be more efficient,' she says.
New technology means creativity is becoming even more important. Mischief creative director Simon Moore points out that with online media the role of content is growing, while GolinHarris creative director Charlie Coney explains that his remit could now include websites, flash games, social media tools and more.
W founder Warren Johnson argues the whole nature of the relationship between consumer and brands has changed and true creativity lies in creating content with genuine cultural currency.
'We want to act as a lightning rod for culture and experiences that consumers can not only engage with, but that they want to share and remember.'
As the role of content grows and the changing ways people receive media put PR in competition with other industries, it seems the benefits of having a creative director on staff are only likely to grow.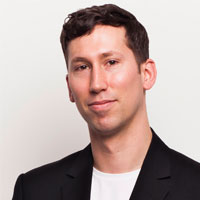 ALEX WOOD Creative director, Ogilvy PR
A PR creative director should understand what makes great - rather than just good - insight-driven creative storytelling and how to bring elements within an agency together to deliver this.
There is a high baseline of creativity in good PR agencies, but if we want to sit at the top table with brand marketeers, we need to speak the same language and credibly conceive 360-degree creative concepts.
So creative directors are valuable for formalising the natural creativity that exists in PR agencies, in order to take on other agencies around the table to create the big ideas for their clients. In an integrated world, PR people can use the credibility of committed talent to sit at the table of traditional creative agencies and hold their own.
Ultimately, PR agencies need to deliver increasingly bigger ideas and accompanying creative effectiveness; rather than just creativity for its own sake. Creative directors can support this growth.
Fundamentally, PR creatives differ from advertising agency ones as many of us have grown up working with earned media - the storytelling principles of which are powerful in social and digital.
The creative function at Ogilvy sits at the heart of the agency, working closely with the insights function across clients. The atmosphere is inclusive to ensure PR and social teams are involved in all parts of the creative development process. Supporting this is my creative team of film-makers, designers and animators who work with the teams to develop content. The PR creative director role is naturally wide-ranging, going from campaign concept creation one minute, through to creative oversight of social campaign video content and press photos the next.
As well as developing high-level concepts, the PR creative director should understand how to drive a narrative through all ideas, and be versed in helping others to deliver it in the most effective format and channels. This balance of both creative and practical experience is essential, especially with the volume of clients now demanding integrated campaigns led through earned and social media.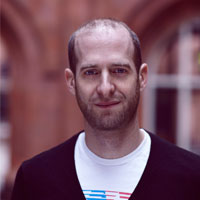 CHARLIE CONEY Creative director, GolinHarris
Creative directors have been around in PR for a while now. But, since the advent of digital, the media landscape has changed and grown so much that the traditional roles of various marcoms disciplines have blurred and become ill-defined. The key question is who has the specialist skills to give them an advantage in the resulting land-grab? When a client sends a brief out for an amazing creative idea or some innovative digital content, where do they go to first? The agencies with dedicated creative departments? The agencies with specialist teams who excel at producing engaging content and innovative digital platforms? Or the old-fashioned PR agency - where everyone does a bit of strategy, everyone comes up with ideas and everyone does a bit of HR, budgeting and account management?
That's why we have a creator community: to provide a specialised skillset for a range of activities that go way beyond the press release that used to be a PR's favourite tool.
Our creative remit has grown from ideas and content to include the building of platforms such as websites, microsites, flash games, video content, events and activations, as well as any number of social media tools and interactions.
PR isn't the most diverse of industries - and most creative directors look pretty much alike - so we work hard to ensure our ideas are truly disruptive.
That's why we built The Bright Collective. It's an 'online, curated idea-generation platform', comprising more than 300 people around the world from diverse creative fields and different backgrounds: chefs, designers, producers, architects and 'jellymongers' - with whom we collaborate to respond to client briefs. It's a bit like a brainstorm, but without the biscuits.
So really it comes down to Adam Smith's division of labour. If we were all good at everything, we'd be superhuman. We're not good at everything, so we specialise in what we're best at. We like it that way, and clients like it too. That's what's really important.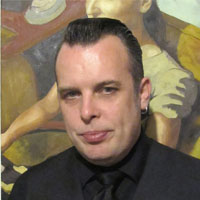 SIMON MOORE Creative director, Mischief
The PR industry is a diverse mix of different approaches and ways of communicating. Consumer PR sits at one end and corporate at the other and they are both entirely different worlds.
Working on the consumer side, you face the challenge of trying to get into the spaces that people don't expect you to. To do that, you have to have a creative approach that delivers what you need, but is neatly disguised behind an idea that is engaging for the gatekeepers of those spaces. And if creativity is key, which I believe it is, then it's really important to make sure someone can commit to ensuring that approach is the best it can be.
Lots of agencies don't have creative directors, with some seeing them as a luxury. But I sense it is a luxury most would like to have. With online and the way consumers are accessing their media today, 'content' - in the many forms in which it comes - is becoming more and more important and often requires creative direction.
As technology continues to develop, the tools and ways that content can be created will get more complicated, which can lead to diluting the desired end result - another reason for creatively minded direction.
Some believe that a creative director steals the creativity from the wider agency team. I don't believe this should ever be the case. I have always worked in agencies where there has been strong creativity and I've always found success to come from directing that creativity - not dictating it. Collaboration has been crucial for fuelling many of the approaches and campaigns of which I've been a part.
My team's insight on their clients, or the spark of an idea, is normally always the starting point - I then refine, build and enrich those initial thoughts in whatever way I can, to make it the best it can be.
This isn't a process I go through on my own - I don't sit in a dark room with my sketch book. It's always a journey with the team and one that I hope inspires them, develops their own creativity and leads them to new directions.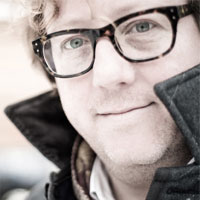 SIMON SHAW Executive creative director, Good Relations Brand Communications
Raising the creative bar is one way we can secure the future of the PR industry and is also one of our greatest opportunities in the changing communications landscape.
We should focus less on the level at which the creative bar is currently set and more on the competitive landscape.
We will need to pitch, compete and win business from other types of agencies for our industry to survive and grow, as well as defending what has historically been our areas of business.
I believe that ideas are rooted in insight, imagination and innovation and should be the centre of gravity for all our future comms campaigns. Originality and creativity are proven to lead to cut-through and persuasion of the consumer, and the most creative ideas are proven to be the most effective campaigns for the clients.
To take advantage of this opportunity, creative directors must be a fundamental part of the future make-up of our agencies, as indeed are planners and technologists.
Investing in a creative director will inevitably raise the profile and value of creativity within the agency. It creates a platform for the most creative members of the team to shine. Of course, as the agency develops its creative muscles, some members of the team will gravitate toward this area of the business and others move towards their strengths.
It does not detract from other members of the team but importantly puts in the checks and balances to ensure that only the best ideas live.
To improve creativity in the industry we need to leverage what makes us unique: ideas and communications played out in real time - this is something unique to us and something we are expert at.
To do this we need to use creativity, insight and innovation to ensure that our ideas and campaigns get the maximum cut-through possible and then our PR skills to play the campaign out in real time.