See the data (best viewed on desktop)
View the table, above, for the rankings, and take a look at some of the key consumer performers, Ruder Finn, Red Lorry Yellow Lorry, 3 Monkeys.
---
The technology sector has undergone a significant shift in the past 12 months.
Technology firms are moving on from wanting to reach a traditionally niche but forward-thinking 'tech' audience through trade media and tech titles.
A wider consumer audience is now hungry for technology news and national titles want to be on top of these stories.
The majority of tech agencies are adjusting to this changing landscape and consequently are experiencing rising fee incomes. The total tech fee income of PRWeek's latest Top 40 Tech Consultancies sample is up almost 30 per cent on last year.
Much like the rest of the industry, expanded tech agencies are offering content and digital services to clients, meaning they are able to grab a greater share of budgets.
Technology also lends itself well to a more integrated comms approach as clients are more open to the benefits of digital activity.
The Good Relations Group, newly formed by the MBO of Bell Pottinger, is a significant entry in third position. The strong performance of the group demonstrates how the sector is now cutting across disciplines, with tech clients handled across the group's agencies, and accounting for more than its consumer or corporate fee income.
The battle between those mobile firms that are hot on the heels of dominant brands Apple and Samsung has resulted in juicy PR briefs for a number of agencies, and a boost for the technology sector.
However, as the tech industry becomes more consolidated, clients are also looking to get increased value out of their agency relationships, resulting in a certain amount of churn of the more established firms' briefs.
Aside from the familiar tech names, a steady stream of smaller briefs are coming from start-ups, both homegrown firms and foreign firms entering the UK market, which are turning to PR to help them become the next big thing.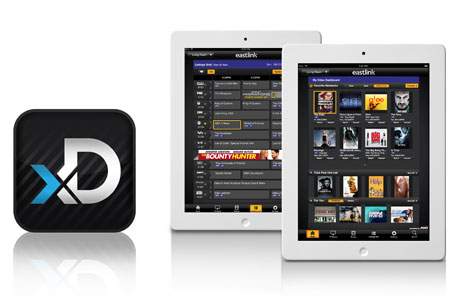 Nick Leonard, MD, Ruder Finn
Growth 109%
Technology fee income £971k
Ruder Finn has gained impressive ground in the tech sector over the past year. About 30 per cent of its business now comes from tech clients, up from 16 per cent in 2011, and its tech fee income rose by 109 per cent.
The definition of tech has changed over the past 12 months and now underpins the majority of the agency's work.
'As consumers have become more tech literate, that has led to the consumerisation of b2b tech,' say MD Nick Leonard.
He attributes growth to the right calibre and mix of people in the firm, and retaining clients as well as going after new business. 'Growth has to be built on a platform of retention. Happy clients mean better budgets, recommendations and opportunities,' he points out.
Ruder Finn's tech clients range from data and digital content delivery experts to app developers and banking platforms. 'It's not all about the CIO or the IT director any more,' says Leonard, who is finding clients are looking to get back to basics on comms that have become unnecessarily complex.
Healthcare technology is on Ruder Finn's radar as an area for potential growth, as are start-ups: 'Tech is a start up-rich environment and agencies that neglect these for budgetary reasons will miss out on great opportunities in the future,' he warns.
2012 at a glance
High points The year's end, when Leonard realised the agency had exceeded all its expectations.
Key client wins Fiserv, Rovi, Irdeto, IM Group.
Strategy for 2013 Leonard says: 'We've just done two or three years' growth in 12 months - so our primary focus is on delivering great client service.'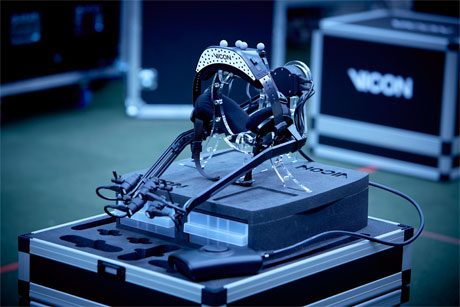 Guy Walsingham, MD, Red Lorry Yellow Lorry
Growth 40%
Technology fee income £1,381k
Red Lorry Yellow Lorry remains focused on the tech markets it knows best, namely media, telecoms and IT. This focus has resulted in growth of 40 per cent.
As its fee income broke the million-pound mark, the agency's growth was also fuelled by a widening of its services into content and social media.
As comms channels multiply, the agency's clients are approaching it increasingly to develop a tone of voice and brand style that works across stakeholder comms.
MD Guy Walsingham says: 'We've been able to engage with clients on a more strategic level as content, messaging and engagement is the key to success.'
He adds that significant social and digital activity, which has largely flourished within the consumer sphere, has made inroads within b2b technology comms.
Walsingham is also finding that clients are becoming more concerned about the ROI of campaigns as they face tighter budgets and rightly come under more scrutiny from CFOs and procurement departments to deliver value for money.
2012 at a glance
High points The expansion of the agency's team in the UK and US. Walsingham adds: 'We also enjoyed Team GB picking up medal after medal at The Olympics.'
Key client wins IT security specialist Tufin, motion tracking company Vicon and growth from key clients such as Avid Technology, Nevion and EVS.
Strategy for 2013 Continue to do good work and invest further in agency staff.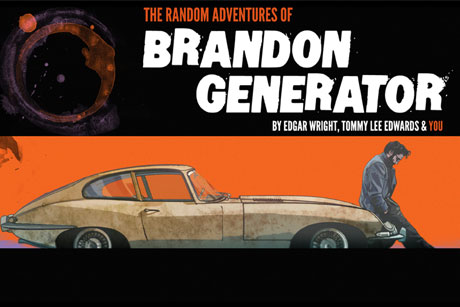 Christine Jewell, MD, 3 Monkeys
Growth 44%
Technology fee income £1,871k
Key to 3 Monkeys' performance in 2012 has been an integrated approach, providing clients with cross-discipline services from tech, consumer and corporate.
Content was also key to the agency's 44 per cent growth as clients placed greater emphasis on an approach that 'shows as much as tells the relevance of technology in people's lives at home, work and play',says MD Christine Jewell.
She adds clients want more than 'press release factories': 'Enlightened clients want big ideas that are rooted in digital and have the potential to go through the line.'
Key tech trends are the blurring of work and life, which means agencies need to think of CIOs as consumers. Tech purchasing decisions are also shifting, forcing agencies to think beyond traditional tech PR.
Wearable tech, wellness, social business and the cloud are growth areas for the agency, as is the burgeoning creative economy.
2012 at a glance
High points High points include 'Brandon Generator' for Internet Explorer being shortlisted for the New York Film Festival, Three's Dancing Pony campaign and working with clients from traditional tech vendors such as Xirrus and Lenovo.
Key client wins Lenovo, Xirrus, Trend Micro, Red Ant, Autographer.
Strategy for 2013 Invest in staff to work on the agency's evolving proposition. Promote its bespoke tool Influencer Scorecard, which helps clients identify key influencers. 'Encourage clients to be adventurous by not keeping PR people in their traditional box and allow them to pitch for beyond the PR budget,' says Jewell.