A year on from the London 2012 Olympics, the public is able to identify the sponsors, and believes London and British sport are still enjoying a reputation boost, but is concerned over the legacy of the Games, according to new research.
The latest PRWeek/OnePoll survey has found that EDF Energy is the sponsor most associated with the Olympics (cited by 17 per cent), followed by British Airways and Adidas (both 16 per cent). When five sponsors (Visa, British Airways, Coca-Cola, McDonald's and EDF) were placed in lists with competitors from their sector, respondents were most likely to associate them with the Olympics.
Almost three-quarters of respondents (68 per cent) believed the reputation of British sport was boosted by hosting the Olympics, while 64 per cent thought the city's reputation had improved and 39 per cent that London Mayor Boris Johnson's standing had risen.
A clear majority (83 per cent) believed the Games were a success, although ten per cent had shifted their view from 'strongly agree' with that statement to just 'agree' since last August.
But 55 per cent of respondents did not trust the Government to ensure a lasting legacy from London 2012. This compared with 43 per cent a week before the Games and 30 per cent in August 2012.
Only 32 per cent believed the Olympics would have a long-term impact on encouraging participation in sport, against 48 per cent immediately after the Games.
Survey of 2,250 members of the public conducted by global research agency OnePoll
---
Do you think hosting the Olympics in 2012 has improved the reputation of...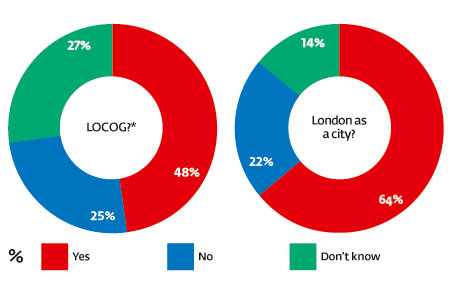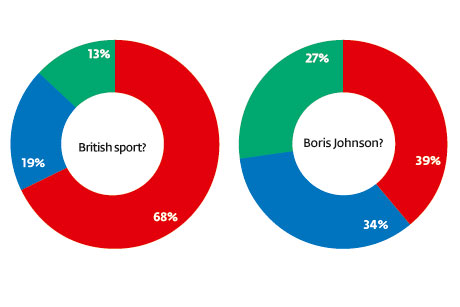 *London Organising Committee of the Olympic and Paralympic Games
HOW I SEE IT
Andy Sutherden, global practice director, sports marketing and sponsorship, Hill+Knowlton Strategies
Lord Coe promised to 'inspire a nation' and the legacy theme was born. Selling on a promise is brave. Deliver and you preserve integrity and enhance reputation. Fail and all credit in life's bank of trust plummets.
The organisers did well in the popularity stakes. But the public has generally been less inspired to follow the example of celebrated athletes and games makers to take up sport and volunteering.
It's the message to participating companies that drives to the heart of a genuine challenge in modern-day sponsorship: relevancy and endurance. When asked which tier-one sponsor ran the most memorable Olympics campaign, nearly two-thirds didn't know.
In the main, sponsors activated brilliantly up to and during the Olympics, many with legacy plans of their own. But making the public notice, care and then positively acknowledge is increasingly the difference between good and great sponsorship.
---
Which brands do you most associate with the 2012 Olympics?