See the data (best viewed on desktop)
View the table, above, for the rankings, and take a look at some of the key consumer performers, Iris Culture, Pitch, House PR.
---
Tight budgets, greater demand for proof of effectiveness, but a growing sense that PR can be the provider of 'the big idea'. That sums up 2012 for many consumer PR agencies.
PRWeek's Top 50 Consumer PR Consultancies table shows growth from most agencies. Many agencies that have seen a decrease in consumer income have not suffered a decrease in total income. Instead the percentage of their total income from consumer work has dropped.
Consumer PR agencies may finally be benefiting from marketing's move into a more conversational economy.
Freud Communications' MD Nick Mulholland says while clients have always looked to PR agencies to create powerful stories for their brands, they are now increasingly looking to build narratives that link diverse brand activity.
This is partly due to the convergence of consumer and corporate comms, where different teams and the client need to work together better.
He adds: 'This is also due to ambition starting to shift. Clients are understanding that talked about campaigns are more effective and recognising that PR is best placed to realise and maximise the talkability of marketing.'
Iris Culture's managing partner Laura Weston says her agency was able to increase its revenues by expanding its offering. Iris Culture was able to grow one client from a £10,000 project to an account worth £250,000 because it came up with a big idea that it was able to activate through different channels, she says.
The pressure on client budgets has led to a greater demand for proof of a campaign's effectiveness.
Weston says: 'For our work with Speedo, we were briefed by the managing director and the marketing director and were under no illusions - our campaign had to deliver sales.' She adds: 'We are now at the top table but that means you have to really deliver.'
The advice from those at the top is to think big. As Mulholland says: 'Our experience has been that budgets have never been tight for the right idea.'
---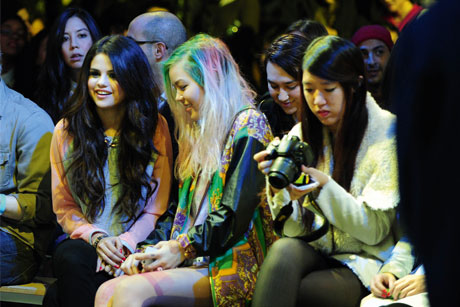 Laura Weston, managing partner, Iris Culture
Growth 174%
Consumer fee income £3,976k
The standout growth figure from this year's consumer league table was Iris Culture's 174 per cent income increase.
The figure was the result of a restructure across integrated marcoms agency Iris, which saw experiential and PR pulled together under the new Iris Culture umbrella. This broader offering helped the agency secure clients such as Speedo UK, BRITA, Vistaprint, MINI and Monarch, as well as grow work with existing group clients like Adidas. It won the account to handle the global social media activation for the world's best footballer Lionel Messi, as well as the global Adidas Neo account, where it launched Justin Bieber and Selena Gomez as style ambassadors.
Managing partner Laura Weston says the key trend in consumer PR last year was a shift away from pure media relations briefs to broader accounts that incorporated sponsorships, sampling, retail activation and content.
'I imagine for more traditional PR agencies budgets could be tight as there aren't many pitch briefs knocking around. But if you can offer clients more and sell them bigger ideas across several touch points they are willing to spend,' she says.
'It genuinely feels like PR people can now lead comms campaigns rather than playing second best to the ad agency,' she adds.
2012 at a glance
High points The FA WSL campaign to promote the FA's women's semi-professional league.
Key client wins Speedo UK, BRITA, Vistaprint, MINI and Monarch. Repitched for The FA and won.
Strategy for 2013 Launch a real-time newsroom for clients to tap into wider trends. Continue to increase its profile.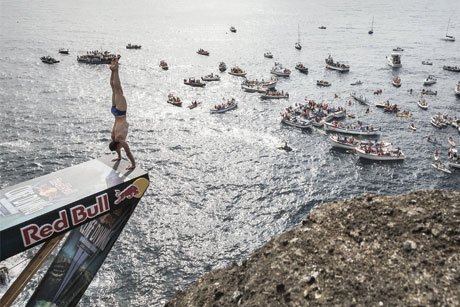 Henry Chappell, founder and chief executive, Pitch
Growth 37%
Consumer fee income £2,630k
Pitch founder Henry Chappell says there are three reasons the agency grew by 37 per cent last year. The obvious one was the impact of London 2012 on an agency that specialises in consumer activation of sporting events.
The second was maintaining this momentum post-Olympics, winning a flurry of new clients including Red Bull and BT. The agency won seven out of eight new business pitches in which it participated in the last three months of 2012.
The third was taking on work outside of the sports sector, including working on a James Bond film project for Heineken.
Chappell says that being able to prove the commercial value of PR activity has become a growing concern for agencies and clients. But Chappell believes Pitch's experience of working on sporting events, where there is a direct metric of ticket sales, has been a good education for the staff.
He adds that the industry began this year with an air of caution, but that this mood lifted by April.
2012 at a glance
High points Being involved in the delivery of the Olympic and Paralympic Games. In particular, work in support of Channel 4's coverage of the Paralympics, which helped to change the perception of disabled sport.
Key client wins BT Sport and Red Bull.
Strategy for 2013 Increased investment in people, technology and content. Pitch has introduced a more intensive staff training programme, invested in a technology platform to help provide a best in class social media monitoring service, and enhanced its content production capabilities.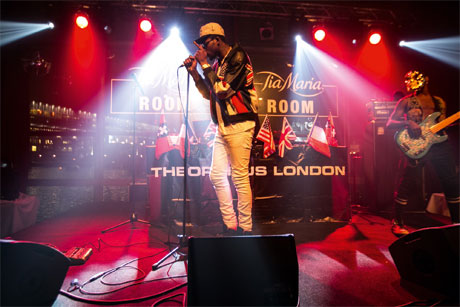 Sam Oxley, managing partner, House PR
Growth 49%
Consumer fee income £1,872k
House PR achieved its growth by staying focused on three key areas: clients, quality and revenue.
Oxley explains: 'We also had a very clear objective to work with existing clients to expand our brief with them and therefore our fees. This approach worked, with the agency adding a fourth brand from PZ Cussons and a fourth and fifth brand from First Drinks. We were also quite picky about the new business opportunities that we pursued - we turned down as many as we went for.'
Oxley also believes PR has won the social media battle against other marketing disciplines: 'We run social for many of our accounts - often as a separate income stream. In our experience clients want to keep social with the traditional media - it works so much better when integrated.'
But budgets still remain tight. This is leading to larger agencies pitching for the same work as smaller agencies and longer pitch lists: 'It would be good to see a refined approach to agency selection rather than brands seeing a huge roll call of PR shops.'
During the next 12 months, Oxley believes the growth of social media will mean more investment in crisis comms and PR in general.
2012 at a glance
High points The agency restructured into three teams, which has helped to grow existing client work.
Key client wins Tia Maria for First Drinks, Big Feastival, Fudge and Yu-Be, and home entertainment briefs for Universal and Warner.
Strategy for 2013 Developing the agency skill set with increased internal training and a huge spotlight on client satisfaction and agency delivery.