See the data (best viewed on desktop)
View the table, above, for the rankings, and take a look at some of the key digital performers, Hotwire, M&C Saatchi Sport and Entertainment, The Red Consultancy, Tonic Life Communications
---
Was 2012 the year digital grew up? Agency heads seem to think so. They believe the market has matured, as clients get smarter about the quality and effectiveness of digital work.
Clients are still prepared to invest in digital work despite increasingly squeezed budgets. Robin Grant, the founder of We Are Social, which tops this year's digital table, believes there is a greater demand for social activity among clients, which is creating growth in digital income.
But the shine of digital activity has worn off, and clients are now interrogating the numbers. Is the work effective? Does it provide good ROI? How can they stay a step ahead of the competition?
Edelman's MD of digital Marshall Manson says: 'As clients invest more in digital, they expect greater vision of performance and whether they are delivering value.'
This is leading to more sophisticated and complicated briefs for agencies, as in-house teams hire people with digital skills. Many of these briefs have focused on real-time activity, with agencies asked to create content and engage with people over specific moments. Clients are also getting to grips with the impact of mobile use on the digital landscape.
One of the challenges is finding good mid-senior level talent. As The Red Consultancy's MD of social Matt Park says: 'We've seen candidates who have ridden the digital wave at other agencies further than perhaps their abilities should have taken them.'
The Top 50 Digital Consultancies table (see right) provides an interesting snapshot of the agencies' fortunes last year. Grayling dropped out of the table while We Are Social grew by 91 per cent. Other large increases were enjoyed by The Red Consultancy with 83 per cent growth and M&C Saatchi Sports & Entertainment with 82 per cent. Tonic Life saw a 46 per cent increase, which is noteworthy given the heavy restrictions on social media in the healthcare sector.
The total fee income from this year's sample is £75.15m, up four per cent from last year's sample, which was £71.96m. The lowest fee income needed to make it into the table was £398k this year, compared with £341k last year.
---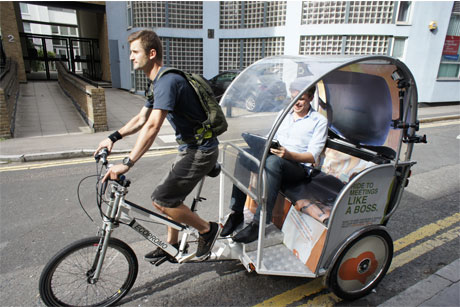 Brendon Craigie, CEO, Hotwire
Growth 21%
Digital fee income £4,607k
For Hotwire's group CEO Brendon Craigie, one of the big shifts in the PR landscape is that clients no longer see digital as just an extra channel, but as a useful research tool.
'There is a greater demand for integrated campaigns, and more requests to help clients understand analytics and pull insight out from the digital space. It's more market research than PR,' he says.
The market is vibrant, with clients allocating a higher portion of their budgets to digital work. 'In digital the budgets are twice as likely to be projects, but double the size of PR retainers,' he says. As a result, clients are taking the work's effectiveness more seriously: 'There was a time when people were just exploring the digital space, but now clients are much more rigorous about results.'
This year, he expects to see data become more important, in particular how companies can extract more from the data they have collected on customers and use these insights to improve their customer engagement.
He also believes traditional PR budgets will continue to shrink as more money is ploughed into digital briefs: 'There will be pressure on clients to be better equipped and knowledgeable about procuring services.' He also predicts there will be more M&A activity, as agencies without strong digital foundations will buy in these skills.
2012 at a glance
High points Launching 33Digital (the specialist digital team) in Sydney and Munich.
Key client wins Red Bull, Audi, Microsoft, Butlins.
Strategy for 2013 The agency has just moved to new offices in Tech City. It will continue to invest in research and the development of digital tools.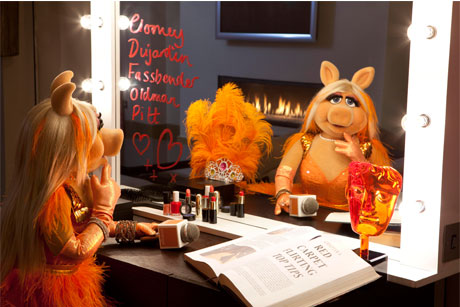 Steve Martin, CEO, M&C Saatchi Sport and Entertainment
Growth 82%
Digital fee income £1,569k
M&C Saatchi Sport & Entertainment's 82 per cent growth in digital fee income was a culmination of six years of investment in digital talent and development of digital expertise, says CEO Steve Martin.
He believes it was important to offer clients sophisticated digital services because digital work had become the heart of most briefs they were given. 'Budgets are still tight, but clients are still willing to invest in digital,' he adds.
As a sports, music and entertainment specialist, the agency has focused on using digital channels to tie into live experiences. For example, during the BAFTAs, it broadcast live from the red carpet, using Miss Piggy as an interviewer. The agency works on building a social media community in advance of events as well as maintaining a relationship post-event.
One project from last year included working with the US Olympic Committee to educate American athletes on the British psyche. The agency filmed members of Team USA trying to speak in cockney rhyming slang, which was posted online and received widespread coverage.
In the future, Martin believes there will be a growth in long-form content online, such as the Red Bull Stratos project: 'Tablet penetration is so strong. Why can't brands produce 45-minute documentaries? Production values are set to rocket.'
2012 at a glance
High points Ronaldo Live for Castrol; broadcasting live from the BAFTAs.
Key client wins US Olympic Committee, Adidas, Campo Viejo, Jameson.
Strategy for 2013 Continue to merge digital and physical live experiences. Hire more staff with digital skills. Secure more high profile individuals as clients.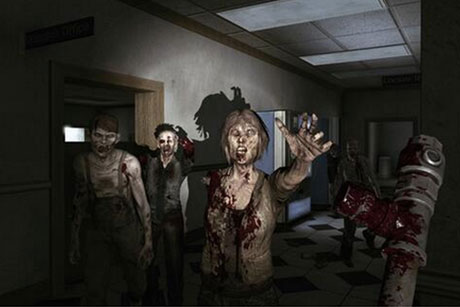 Matt Park, MD of social, The Red Consultancy
Growth 83%
Digital fee income £1,468k
Matt Park, MD of social at The Red Consultancy, runs its digital division Shiny Red.
He believes the agency achieved high growth rates because of its longstanding history in the social sphere, its ability to tap into different disciplines within the wider Red agency and because it broadened its offering to encompass content creation, community management and influencer engagement.
Last year saw clients move on from being excited about the potential of digital to expecting agencies to prove its effectiveness and business value, he argues. He adds clients are now wiser about which agencies have real digital skills.
Another major change, he says, is that in-house digital expertise has rocketed. 'Clients used to use agencies as almost their social and digital department. Now they are taking those digital skills in-house and are outsourcing the more complicated pieces of digital work,' he says.
The marketplace is still extremely competitive, and he expects this to continue in 2013. Challenges come in the form of a dearth of strong mid-senior level talent, and clients taking longer to sign off on contracts as a result of economic conditions.
The high point of the year for Red was securing the Activision account.
2012 at a glance
High points Running a 'choose your own adventure' game on Twitter to launch Activision's tie-in game with the Walking Dead TV series.
Key client wins Activision, Cobra (existing client for community management, also won a brief for digital content).
Strategy for 2013 Be ambitious, keep hiring bright people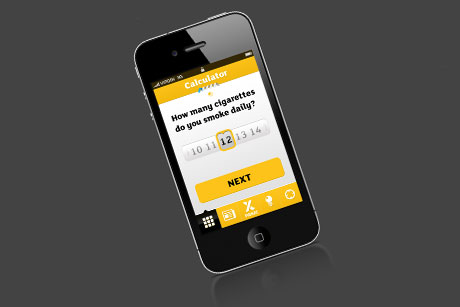 Scott Clark, Group CEO, Tonic Life Communications
Growth 46%
Digital fee income £1,082k
'This past year, we witnessed a number of our clients focusing their marketing spend on digital PR and social media,' says Tonic Life's group CEO Scott Clark.
Despite many drugs coming off patents, which is causing tight budgets, clients are still investing in digital PR and this has led to a 46 per cent growth in digital fee income for the healthcare specialist.
Work has ranged from building an education mobile app to convey new clinical data to cardiologists to using Twitter to let millions of FC Barcelona fans across Europe know their favourite team and the European Commission want to help them stop smoking.
Tonic Life has also been harnessing digital's ability to target specific communities and individuals to create campaigns for clients. For example, it helped a major OTC cold and flu company communicate in real time in specific towns and neighbourhoods where an outbreak was occurring, based on online conversations and symptom queries.
It is interesting that a healthcare specialist has experienced such large growth despite the strict regulation of the promotion of drugs. Clark says: 'Legal restrictions are not relaxing; rather PR is finding a way to create social experiences that adhere to guidelines, address adverse event reporting and remain time-relevant.'
He adds that the digital products being offered have matured: 'The days of flashy digital experiences are over. They are being replaced by designs and experiences that are flatter, faster and available anywhere at any time.'
But he believes the ability to listen online, and assess the meaning and impact of information, will become increasingly important this year.
2012 at a glance
High points Managing major Twitter and Facebook initiatives for the European Commission Ex-Smokers campaign across the EU.
Key client wins Novo Nordisk, Janssen, Sanofi and Abbott.
Strategy for 2013 Try to stay at the forefront of digital innovation in healthcare comms by launching a series of products and initiatives, as well as making major hires.