The morning after the awards presentation of the fifth Cannes PR Lions, PRWeek invited industry leaders to debate if, how and why the PR industry should and could improve its performance at Cannes. Representatives of six leading agency networks gathered for a wide-ranging, no-holds-barred discussion on what we as an industry need to do. Here PRWeek presents the highlights of an ultimately uplifting discourse.
David Gallagher, chair of the 2013 judges and chief executive EMEA, Ketchum: As an industry we have to look beyond our own agencies and networks if we want a better showing and that's happening in other places around the world - I know other industries at national level are sharing best practice and resources. Let's get our best work in and let's put it in the right category and as many correct categories as we can - much of our work would apply in promo as much as it would in PR and one of the headlines is that PR agencies are moving into other categories and taking some territory from other agencies. The commitment to an institution like Cannes is three to five years because it takes that long to figure out what's going on. You have to understand the overall dynamic; sit through several awards competitions to see what's winning elsewhere.
Michael Frohlich, MD, Ogilvy PR: It has to be a collective commitment. There's no point in one agency, one network committing. We have to commit as an industry. This year has been a turning point - it has been more successful for PR, but we should be far more committed and proud as an industry to be here. It's a big financial commitment. It's our responsibility as the bigger networks to build a presence and set the agenda. Forget about the awards, it's a trade show. The ad agencies entertain their clients here and lots of business gets done. At the moment people think you come for the awards, do a bit of networking and that's it, when in fact loads of my clients are here.
Olivier Fleurot, CEO, MSL Group: We still have a lot to learn. I see a lot of very good work that cannot make it here because it is not sexy or we don't know how to present it. What struck me watching the awards presentation was most of the winners had this deep emotional core. Much of what we do doesn't have that.
DG: It's a myth that PR companies can't produce the same quality of video (entry as ad agencies). Honestly, they were completely indistinguishable.
Louise Watson, global FMCG lead, marcoms, Hill & Knowlton Strategies: This year there seemed to be a lot more partnership applications with a long list of agency partners. We've been discussing whether something is a PR idea or an ad idea - and whose idea it is - when in fact marketing is going against siloism. But here we are trying to carve out silos and say this is PR when it strikes me the whole industry has moved towards much more blended comms - why fight it?
DG: The walls have been breached and they've been breached both ways.
MF: On one hand you want to defend and build the PR industry - it's our industry and we are very proud of it - but on the other hand if you can't compete in the modern world, you need to change. There's no point in sitting here going 'oh bloody hell, ad agencies have done it again and beaten us'. We need to modernise and create work that's better than anyone else, regardless of whether they are ad agencies, direct agencies or whatever.
LW: I bet ad agencies aren't sitting round saying 'oh those PR agencies, we really should've taken more of their awards'.
DG: They are actually. They think they had bigger ideas that failed on the night. I've had the same conversations with them.
Brian Cooper, executive creative director, Ogilvy & Mather: The first thing I do when I look at creative work is think what's the press release? If you want to be successful now, it's all about PR. One of the reasons we're coming on to your turf is the ideas that succeed these days don't necessarily get the eyeballs in paid-for media, but get the eyeballs in (earned) media. Ad agencies have worked out that if they want to be successful they have to be PR experts.
David Fine, director of content, Edelman: So much of what we do is invisible. I don't want to sound like it's a dark art, but it is very hard to demonstrate in this kind of forum where there's a push to have sexy storytelling and that means we are underrepresented in terms of the breadth of the skills we can demonstrate.
Jackie Cooper, global chair creative strategies, Edelman: It feels to me that we are guests at Cannes. We have to either help the organisers enhance our presence or we think of an alternative that represents the breadth of PR, which is strategically smart, intellectually robust and recognises a different kind of creativity - a business imperative creativity. The kind of creativity that's here now is razzle dazzle, show-stopping, heart-warming creativity and if you just take that on its own, we don't show ourselves off well enough.
The art of storytelling is PR; we tell stories better than anybody. Do we represent those stories well? No. We've got a Quaker-esque attitude in PR that somehow we don't deserve it - we do. We have incredibly talented people creating great ideas. Every day we as an industry crack out amazing work, amazing creativity and I don't think we represent ourselves well enough.
DG: We do have a Quakerish, self-punishing attitude and frankly we are our own worst enemies. As an industry we have to quit feeling embarrassed about being here and we have to feel more confident.
Simon Shaw, executive creative director, Good Relations Brand Communications: I was a judge two years ago; there was a lot of debate around what is PR and a 50/50 split on whether we should stop ad agencies entering the PR awards. That's kind of crazy because it's the best ideas that are winning. You can't engage in protectionism. It comes down to whether it's successful communications or not. If what wins here is great communications, we should be doing it anyway.
If we're not doing it, eventually we'll get marginalised and lose the work anyway.
BC: If you don't like it, change the question. If the ad agencies have worked out how to win on your turf, why doesn't the PR industry (tell the organisers) they should be asking PR-related questions.
JC: Walking around where our awards are displayed is incredibly depressing. They're at the arse-end of the hall; they're largely stuck where there are pillars in front of our work. In some cases empty display cabinets are dumped in front of our work. For a business that is classically brilliant at managing perceptions, I think we have some work to do.
Jennifer Cohan, chair global consumer practice, Edelman: It's up to us to change that, right? We're grown-ups, we're proud of what we do and we are going to show off our work. I agree with Brian - let's change the question.
OF: It is good we are confronted by this because it should force us to better define who we are and what we are good at and how to differentiate from other industries.
JC: The bigger question is do we want to put that effort into showing up here? Is this the right place to be? In which case you sit down with the organisers and talk about how we can show up as an industry - how we can enhance what we're doing, how we can show ourselves to be the classy powerhouse that makes money. If you add the business imperative to the creativity of the PR industry, we are a phenomenal force, but it doesn't feel like it.
Jackie Brock-Doyle, group CEO, Good Relations Group: If we really want to be a part of this and make a difference, it isn't just about the awards: it's about taking the main stage and setting the agenda. Otherwise we will always be the invited guest, always feel slightly grateful to be involved. There's a conversation we need with the organisers about where as an industry we bring real value, then we find the platforms we can use as a showcase.
OF: We are supposed to be the people who understand influence - if we can't be our own influencers and influence the whole Cannes shebang ...
JC: For a bunch of people who earn their living by persuasion and communication we ought to get our stuff together.
Our presence here isn't just about the awards, its about teaching the comms and marketing industry what we have to share. So how do we show up in a smart way as festival participants? And how do we extend their knowledge?
Simon Shaw: We almost need a business imperative as another reason to be here. For instance the Romanian PR industry are here in force because they know the only way to get their industry recognised is to win awards here.
DG: At Ketchum we see the business imperative and the awards is one small part of it. We are sponsors in other categories, we have a main stage presence and we build a lot of satellite work around this. We want to compete with ad agencies and be top of mind when it comes to comms directors, marketing directors or C-suite clients.
Stuart Smith, CEO EAME, Ogilvy PR: There is a huge amount of interest in integrated communications. Clients are here, but they don't know we are here.
DG: A lot more business happens than anyone realises - my only chance to see group clients on equal terms is here.
OF: The time is right for us to have a bigger voice as disciplines are converging. Clients have a broader choice of people they can turn to and if we don't show what we can offer in a very confident way, they will turn to someone else.
The discussion closed with agreement to launch a working group to put PR on the map - the Cannes Plan. The working group meets next month to thrash out an agenda. More details will follow ...
THE CANNES PLAN - PUT PR ON THE MAP AT CANNES
- Gain recognition for PR as a dynamic creative discipline and a vital part of marketing communications
- Educate the organisers about the role of PR in integrated marketing and the value that the industry can add to the festival
- Lobby for PR to feature more prominently on the main seminar programme
- Gain commitment from the leading multinational network groups to show up in force
- Share best practice to educate PR agencies about how to craft award-winning entries and the value of Cannes as a trade show
- Investigate opportunities to make Cannes accessible to small and medium-sized independent agencies
- Create a must-attend social programme
OPINION - TIME TO SHOW OUR HAND - MICHAEL FROHLICH, MD, OGILVY PR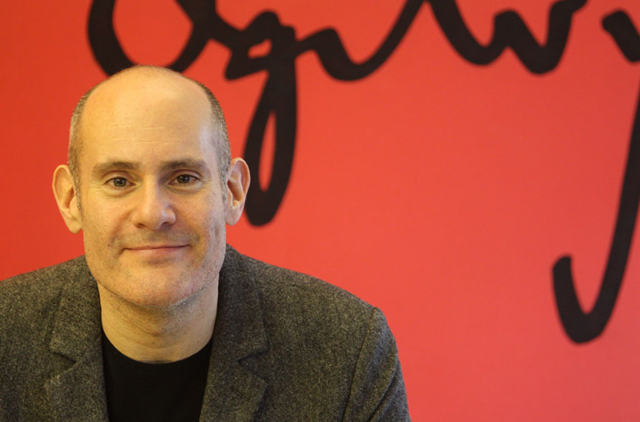 It's time for PR agencies to stop feeling like they are guests at Cannes; our industry needs to showcase to the marketing world exactly what it can do, and on the biggest stage of all.
Despite a lack of effective cut-through to date, Cannes is the place to make a noise about our industry. It is a festival of creativity, not just an awards ceremony, with the world's biggest clients and budgets gathered in one place for one week.
Only when we truly engage in the spirit of the festival, by showing up in force and making noise, will we begin to feel the true returns of our presence. It is up to the big networked PR agencies to pave the way in this regard, empowering smaller independents to descend on Cannes and see its potential value.
To compete on a platform created by and for the advertising world, our industry needs to keep on innovating to produce work that is more creatively stimulating than anything else out there.
We have known for a long time that PR creates change and we now need to find our voice and prove that this is still the case.
Ironically, in an industry that tells stories better than anyone else, some of the greatest work never makes it to Cannes because we are not seizing the opportunity to weave great narratives about our work and ourselves.
We should see Cannes 2013 as something of a turning point. Ogilvy Public Relations was proud to host the first PRWeek event at the festival, and our industry should be proud to be in attendance, and prepare to come back next year, shout louder, sell harder and really mark PR out as a crucial component of the Cannes and creative experience.
Sponsored by Ogilvy PR.