Hope&Glory
Top 150 rank: 146 Fee income: £617,000 Growth: 3,756% Staff: 11.
For Jo Carr, who co-founded Hope&Glory alongside former 77 PR director James Gordon-MacIntosh, watching her agency's rapid development has been an education.
'The highs are much higher and lows much lower than when you work for someone else, so it's about learning to cope with the extremes,' she says.
Although the pain of missing out on winning a few key pitches was felt all the more keenly, the highs have more than surpassed the lows.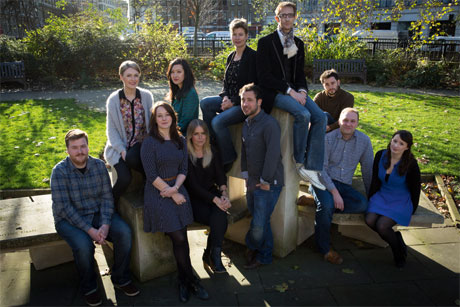 The company has grown 'far faster than expected', says Carr, who originally intended the team to be no more than four strong by the end of the year.
Such growth has been boosted by key wins including work with Bupa to get people walking and helping to increase O2's 'talkability'.
The O2 account led to some of the agency's best work, such as creating a pop-up shop on top of The O2 Arena for the launch of the iPhone 5.
At a glance
Key clients: O2, Bupa, Meantime Brewing Company
Significant hires: Partner Adrian Chitty from Good Relations and Gavin Lewis, a former Mischief creative director
Predicted fee income for 2013: £1.2m
Plans for the year ahead: Grow the team to 18 and keep winning clients
---
Newgate
Top 150 rank: 61 Fee income: £3,360,000 Growth: 345% Staff: 33
Although 2012 was only Newgate's first full trading year, it has already shot into 61st position with just over £3.3m in fees, 33 employees, a clutch of high-profile clients and a collection of international offices (London, Brussels, Frankfurt, Singapore and Hong Kong).
The Porta-owned business was founded in November 2011 with the launch of Newgate Communications and the acquisition and subsequent merger of financial PR agency Threadneedle Communications (now Newgate Threadneedle). The company is headed up by executive chairman Jonathan Clare, Citigate's former CEO.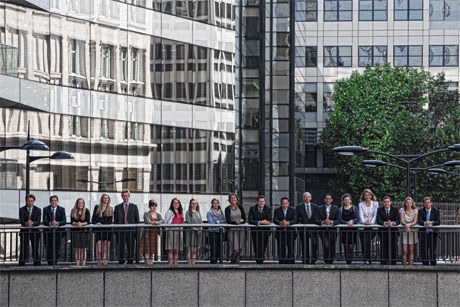 '
We never wanted to be a boutique agency, so from day one we've pitched against the big guys,' says managing partner Deborah Saw.
Agency services include corporate PR, public affairs and regulatory work. A highlight was its 'True and Fair' work for SCM Private urging charging transparency in the investment industry.
At a glance
Key clients: Investec, Schroders, Big Society Capital, Legg Mason
Significant hires: Partners Jason Nisse from Fishburn Hedges, Andrew Robinson from Havas and Andrew Adie and Alistair Kellie from Citigate
Predicted fee income for 2013: £5.25m
Plans for the year ahead: Continue to expand internationally
---
Third City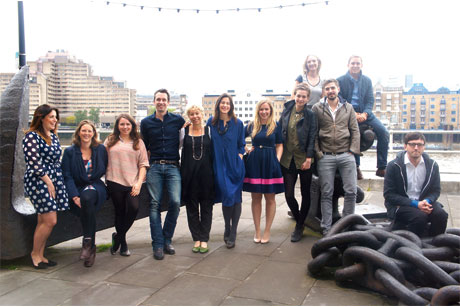 Top 150 rank: 143 Fee income: £725,000 Growth: 100% Staff: 12
For the team at Third City, the past year was all about focusing on three core sectors: consumer goods, leisure and consumer tech.
Co-founder Graz Belli says the agency wanted to build on its expertise in service-based clients - such as financial services - to include sectors such as leisure, home appliances and FMCG.
But one highlight was not in any of those sectors - a campaign to help sprinter James Ellington secure funding for the London 2012 Olympics.
Belli adds that the Third City team was determined to ensure its success was sustainable. Alongside a focus on hiring staff ahead of business wins and ensuring the team was not 'drowning in work', she says the agency became more selective in the clients for which it was pitching.
'You can lose a lot of momentum going for the wrong clients, so making sure the fit was right was important,' she says.
At a glance
Key clients: Ancestry.co.uk, Groupe SEB (including Tefal), JustGiving.com
Significant hires: Allison Lawrence from Gabrielle Shaw and Kristie Lemon from Premier Communications
Predicted fee income for 2013: £1m
Plans for the year ahead: Moving offices in early 2014 and developing a new comms planning offer
---
W
Top 150 rank: 101 Fee income: £1,781,000 Growth: 59% Staff: 25
Over the course of last year, W strengthened a media portfolio that already included The Independent and i titles.
This saw the agency appointed by the London Evening Standard - another Alexander Lebedev-owned paper - and enter the world of broadcasting with Viacom.
After winning a PRWeek Award for its work with London burger bar MEATliquor, the agency added the Soho House Group and W Hotels.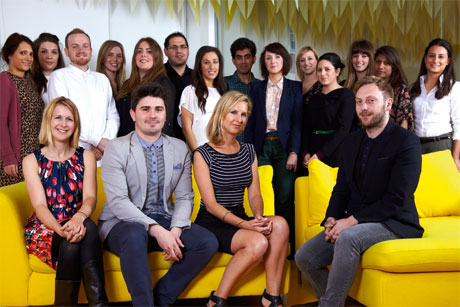 W also branched out, with founder Warren Johnson citing work on the redevelopment of the Olympic Games' East Village as a particular highlight.
'As a Londoner, the chance to be involved with the former athletes'
village and participate in helping shape the fabric of London society was incredibly humbling,' he says.
Pro-bono work for the Teenage Cancer Trust was another standout, as W organised a fundraiser at the Groucho Club with guests including Kate Moss.
At a glance
Key Clients: Viacom, W Hotels, Qatari Diar Delancey/Triathlon Homes
Significant hires: Richard Tompkins from FleishmanHillard; Katy Scolliday from Frank PR; Kim Machray from KLP
Predicted fee income for 2013: £2.4m
Plans for the year ahead: Move into areas in which W is less well known, such as consumer tech