The British public feels positively towards the police, despite a wave of negative media stories, according to latest research.
The PRWeek/OnePoll reputation survey revealed the majority of the British public still felt positively towards the police, with 57 per cent agreeing that 'overall the police has a good reputation'.
More people agreed that the police's reputation had improved during the past ten years (36 per cent) than disagreed (24 per cent). Fifty-nine per cent of respondents said they trusted their local police force, while 56 per cent said they trusted the national police force as a whole.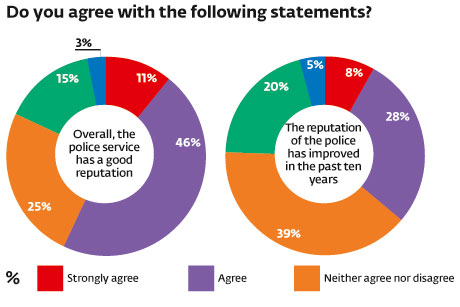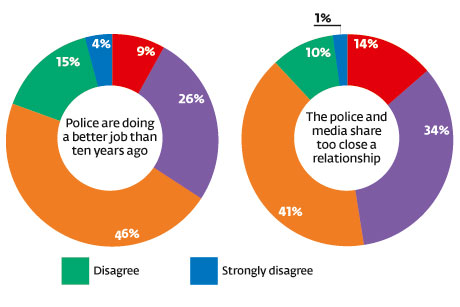 However, respondents were clear that they wanted to see more officers - 75 per cent said they felt safer when they saw police walking the street. Seventy-three per cent said they did not think police were visible enough and 48 per cent opposed the idea of closing police stations and replacing them with 'shared counters' in places such as shopping centres.
On the thorny subject of racism, only ten per cent of respondents felt that their local police force was institutionally racist, while 57 per cent thought it was not.
Far more people felt the police's reputation was tarnished by the Hillsborough 'black propaganda' campaign (70 per cent) than by revelations that some police had become too close to journalists (38 per cent). On the other hand, 57 per cent felt it was right that officers should be jailed for trying to sell stories to the press.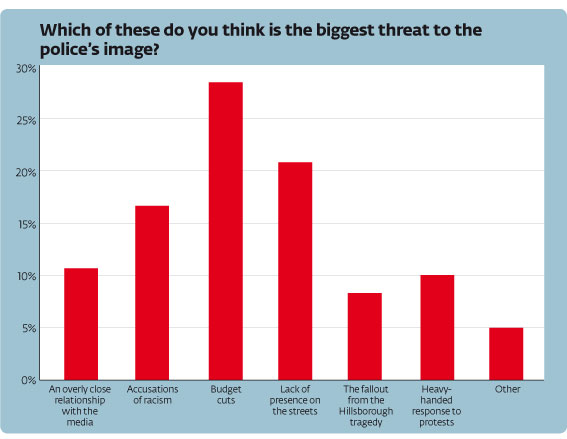 Survey of 2,000 members of the public conducted by global research agency OnePoll
How I see it
Tim Morris, associate director, Linstock Communications (former head of corporate affairs, Parole Board)
This is a mixed set of results for the police service and offers plenty for police communicators to work with.
The biggest concern is the gap between perception and reality. A significant majority of respondents said that crime was higher now, when in fact crime figures have been falling for 30 years.
There also appears to be an opportunity to argue the case more convincingly for supermarket counters. By a majority of two to one, respondents did not like the idea of police counters moving from fortress-like stations to shopping centres. But at the same time they overwhelmingly felt that police officers were not visible enough.
There is a lot to get stuck into in terms of opening forces up to more public engagement.
I heard recently that Greater Manchester Police was planning to invite residents out on patrol and give them cameras to film what they saw in true citizen journalism style. A brilliant idea.