Despite the high profile of leader Nigel Farage, the party's two full-time central operators were stretched by the local election campaign, which head of comms Gawain Towler helped with during his lunch breaks and evenings.
Towler, who concentrates on supporting the party's 11 MEPs, said the party's capture of 147 council seats presented an opportunity to scale up his team.
'Some of our seven regional comms staff are full-time and work for the MEPs in their locality, while others are part-time or volunteer,' said Towler. 'As the party grows, the comms team will have the chance to expand or professionalise.'
However, the party's election success may not translate into a significant funding boost. Treasurer and major donor Stuart Wheeler admitted to The Sunday Times that the party was struggling to get people willing to make public donations above £7,500 to 'come out of the closet'.
Journalists and public affairs practitioners rated Towler and the 'nimble' media operation – described off- record by one journalist as 'a gang of enthusiastic amateurs' – but said it is run on a shoestring.
Some warned the wave of new councillors means greater potential for accidents and more scrutiny from rivals.
David Wooding, associate political editor at The Sun, said: 'UKIP will run into problems, whether it's something such as expenses or policy related, and won't necessarily have enough PR people on the ground to handle that.
'You will also see more digging by the opposition, who have a far larger bank of press officers and researchers.'
Towler is to train the new councillors on the workings of the media, but stressed they have the autonomy to say what they want: 'We want them to work for their constituency. If that goes against the party whip, then so be it.'
Peter Bingle, founder of public affairs agency Terrapin, said UKIP's comms operation would inevitably have to staff up due to increasing demands from the media: 'The trick will be to create a comms team that is professional and slick but which does not negate UKIP's key appeal – that it is run by and cares about ordinary people.'
Comms chief aims to stress breadth of UKIP's policy platform ahead of European elections
Following the local elections, UKIP is now working on its strategy for next year's European Parliament elections.
This is where the anti-Europe party has paradoxically built its power base since winning three seats in 1999.
It is part of an alliance of continental nationalist parties called Europe for Democracy, with which it shares a press officer in Brussels.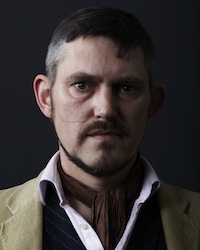 UKIP head of comms Gawain Towler (pictured) ran the group media operations in the European Parliament between 2006 and 2009.
Responding to the suggestion UKIP is becoming known as an anti-establishment party as much as an anti-Europe party, Towler claimed the latter message was entrenched and the party's mission was now to communicate its policy evolution.
'I don't think there is a man or woman in the country who has considered voting for us who is unaware of that central message [to get the UK out of the EU].
'What is absolutely necessary is for UKIP to be able to make clear that it is building an effective policy platform across government from education, health, environment, criminal justice, civil liberties and all the minutiae of the state.'
'As we go into the European elections, UKIP will be maintaining its focus on the key issues, such as mass migration, which are being ignored by the establishment.'
HOW I SEE IT
Tim Shipman, deputy political editor, Daily Mail
UKIP has an impressive media operation but it needs to gear up on what lies behind it, such as developing research and getting its policies on a firmer footing. It has always been good at communicating what it is about, it just needs to get a better grasp of what it is actually about.
Alex Deane, head of public affairs, Weber Shandwick
As a comms professional, I believe that UKIP faces a classic SME-to-market-player step change. 'The West Wing' tells us that the hardest thing in sport is to admit at half-time that the tactics that got you to the final are not going to get you to the winning line. So it may be with UKIP: with the new spotlight on their agenda, the shoestring model that's got them this far will probably not get them the rest of the way. Knowing what you can't do is more important than knowing what you do. The Tories have rehired Lynton Crosby on that basis. Similarly, it's probably time for UKIP to beef up the comms team, given the challenges ahead.
Key figures
139 Number of new UKIP councillors following last week's local elections
0 Number of UKIP-controlled councils following last week's local elections
3.2% UKIP's percentage share of vote in the 2010 general election
25% UKIP's percentage share of vote in last week's local elections
Source: BBC News