The IPA's quarterly Bellwether Report, which recently started measuring PR more precisely, shows that a net balance of 1.8% of clients revised up PR budgets.

The reading for the first quarter of 2013 is more optimistic than the last quarter of 2012, which showed 3.8% of clients revised down their PR budget. Before then, the Bellwether only measured PR as part of a wider category called 'all other', which included other sectors such as events.

This quarter's report shows overall marketing budgets are standing still, with just a 0.1% upward revision.
Internet budgets continue to grow strongly but the opposite was true for main media advertising and direct marketing.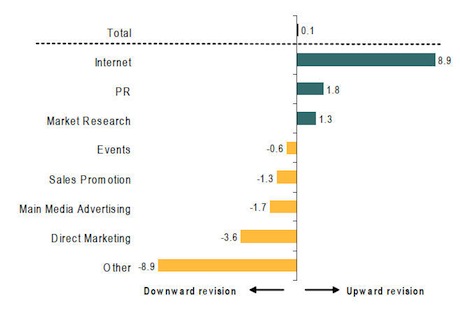 Paul Bainsfair, IPA director-general, said: 'While there is continued concern about the economic outlook, things do seem to be holding up.'