Nerve is something that Lord Bell has grown accustomed to retaining long after others have manned the lifeboats. At the tail end of 2011, The Independent's undercover attempt to expose shady practice at Bell Pottinger was something the late Lady Thatcher's right-hand man said he 'needed like a hole in the head'.
But as he and Bell Pottinger Private CEO James Henderson give their first joint interview since leading an MBO of the agency last summer, the whole affair has had a rather more beneficial outcome.
'That rubbish that everyone twittered on about has clearly done no damage whatsoever to us and our reputation remains fantastically strong around the world,' BPP chairman Bell argues in typically forthright fashion, with his ubiquitous cigarette in hand. 'It did have an impact on other people in the firm and they lost their nerve,' he adds. 'That was why it was relatively easy for us to do the MBO because we were talking to willing sellers. I think now they probably regret having done that.'
Doing the business
In February last year, Chime told the market that Lord Bell, Piers Pottinger and other senior agency figures were exploring the possibility of buying the Bell Pottinger PR businesses. Bell Pottinger Private came to fruition in July, with the firm's former financial PR boss Henderson as group CEO and its largest individual shareholder.
Its performance thus far may well have caused those at BPP's former parent company to question the wisdom of the sale - though Chime retains a 25 per cent stake in the business.
Henderson says that since its inception BPP has won £10m of new business on an annualised basis, with new work for Birds Eye, Rosneft, SABMiller and others, taking annual revenues to the mid/high £30m mark. That puts the group firmly in the top echelons of the UK PR industry, but its split with Chime's PR businesses, including Good Relations, has seen revenues slip from the 2010 peak of £68m.
Premier objective
It is a situation Bell plans on rectifying. 'We want to get back to the premier position in the UK,' he asserts. The pair notes, though, that it is not simply a case of changing the name and business as usual.
Taking Bell Pottinger out of a listed firm has 'made a huge difference to the emotional feel of the place', says Bell. Firstly, the business is now an LLP, with 50 partners and the ability to entice new talent with equity. Secondly, shedding the onerous reporting requirements has enabled the agency bosses to manage their own targets and share information more fully across the group.
Henderson explains that previously as a listed company it was imperative the various Chime PR businesses each hit their own budgets, discouraging collaboration and brief sharing.
'Any business opportunity that now comes in we look at on a whole business basis, in terms of which team should be part of a pitch,' he says. 'It's the overall bottom line that matters.'
'The fact we can do what no-one else can gives us an instant competitive advantage,' claims Henderson, pointing to the breadth of its offer across financial, PA, digital, social media, corporate, crisis and issues.
The nature of recent work lends credence to the claim - from handling the global media glare on South African Paralympian Oscar Pistorius to advising Lord McAlpine how to handle defamatory online allegations.
The stark contrast in style between Bell and Henderson only builds as the interview progresses.
Bell holds court on everything that crops up in conversation with a liberal sprinkling of anecdote, while Henderson restrains himself to detailing the nuts and bolts of the group's progress. 'James is a very driven man,' says Bell. 'All we talk about is new business - as soon as someone says "hello" the next question is "what do you pay?".' 'It's not that bad,' protests Henderson, who is equally quick to dispel Bell's self-deprecating shrug that his role is to 'just swan around and then go to lunch'.
Unapologetic
There is certainly no evidence that Bell has stepped back from the front line of the new set-up. His presence still runs through the DNA of the business - meaning that to critics Bell Pottinger remains the poster child for most things wrong with the PR industry.
In addition to The Independent's accusations, Bell Pottinger's client list is not to everyone's taste, having drawn particular fire for previous work with the governments of Bahrain and Belarus, oil firm Trafigura and the wife of Syrian dictator Bashar al-Assad, among others.
Does Bell lose any sleep over these supposed ethical failings? 'None whatsoever. How many lawyers lose sleep because they represent someone who might have done something wrong?' he says.
'Although we are in the PR industry, we don't think it's part of our job to make the industry this wonderful thing that people clap and cheer,' he adds. 'We communicate for people who need to tell their story - if they don't tell a true story, they'll get found out. I'm not some kind of priest.'
Henderson, showing his more diplomatic tendencies, interjects. He contends that an unethical organisation would not have the client list BPP has, adding: 'We do turn clients away, contrary to what people think,' though declining to name names.
Debt clearance
Bell is typically bullish and has equally short shrift for those calling for the industry to submit to regulation and transparency. 'The world's obsession with transparency is just that - an obsession,' he says. 'The lobbying register is a completely stupid idea. It hasn't worked anywhere it has been introduced.'
They acknowledge that they are likely to boost their presence in the consumer sector, but for the time being the priorities are more grounded.
'The number one objective at the moment is to be debt free,' says Bell. 'Clearly, when we pay the debt off the equity value we are all holding goes up.'
He adds: 'We're all working in order to fund our lives. We're not ashamed of being capitalists and don't apologise for making profits.'
Life as a private company, it seems, suits them rather well.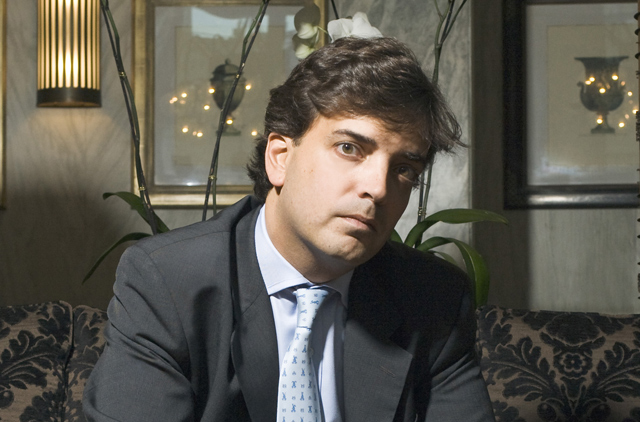 TIMELINE
July 2012: Bell Pottinger Private officially begins trading
May 2012: Chime shareholders approve the MBO plan
January 2012: Chime states that Bell and Pottinger are 'pursuing the possibility' of an MBO
December 2011: The Independent accuses Bell Pottinger of image laundering
2009: Pelham agrees a merger with Bell Pottinger Corporate & Financial
2004: Henderson founds Pelham PR on leaving College Hill
1994: Chime Communications floats on London Stock Exchange
1989: Lord Bell and Piers Pottinger complete MBO from Lowe Howard Spink & Bell to form Chime and Lowe Bell