Yes or no: Did you ever take banned substances to enhance your cycling performance?' It was the question on everyone's lips, from athletes to pundits, sports journalists to fans, but it was Oprah Winfrey who finally got the oneword answer from Lance Armstrong that the public had been waiting for - 'yes'.
He claimed he could not have won all seven of his Tour de France titles without drugs. He 'tried to control the narrative' of his own story, in which he bullied, lied about and slapped down both his friends and opponents. Then he went on TV to confess his sins in a highly anticipated - and highly criticised - two-part interview.
So why has Armstrong's TV confessional, a vehicle of mea culpa used so successfully by celebrities such as Jade Goody and Hugh Grant, not started to put his reputation back on track?
After the opening admissions, critics took the overall interview experience as a series of evasions rather than confessions, and a platform to prove why he is still worthy of competing, rather than apologising wholeheartedly for his actions.
He denied pressuring team-mates into using performance-enhancing drugs; appeared 'utterly devoid of emotion', according to The Guardian; and for The Sunday Times journalist David Walsh, who originally exposed Armstrong, the interview 'didn't go far enough'.
'Armstrong came across as prepared and insincere, which was the problem,' says Chris Goodman, music director at The Outside Organisation and part of the team that handled Naomi Campbell's high-profile appearance at a war crimes tribunal in 2010.
For Goodman, the success of the tell-all TV interview depends on the individual client, the situation and the journalist. 'Over-preparing' clients can make them look 'staged', as can the interviewee knowing too clearly the questions in advance.
This was a criticism of the Princess Diana and Martin Bashir Panorama interview, broadcast on the BBC in 1995. But, most importantly, 'the public can tell if someone is faking it'.
While a few forgave, the comment generated around Armstrong's interview was largely unfavourable, from the press to disappointed fans.
Instant reactions were posted on Twitter, while national newspapers live-blogged the event. The immediacy and direct interaction social media bring to celebrities' communication is fast overtaking TV as the tell-all media. Goodman says the 'straight-up confessional' is seen as 'a little downmarket' now, equating it to what people do 'on Jeremy Kyle'.
Gary Farrow, chairman of The Corporation and the man handling PR for highprofile clients including Jimmy Carr and Elton John, says he would 'never' put one of his clients up for a TV confessional to rebuild their career, 'because it's too desperate'. However, he admits that 'the public love it' as a medium: it is a visual kiss-and-tell.
Indeed, Carr's response to his own tax-avoidance headlines last summer was relayed via his Twitter feed, telling 2.3 million followers: 'Although I've been advised the K2 Tax scheme is entirely legal, and has been fully disclosed to HMRC, I'm no longer involved in it and will in future conduct my financial affairs much more responsibly. Apologies to everyone.'
Farrow says: 'We wrote two lines that were the absolute truth and we stuck to the message. Bang. Dealt with. Move on. Nothing has changed, (Carr's) gigs still sell out and the tours are fine.'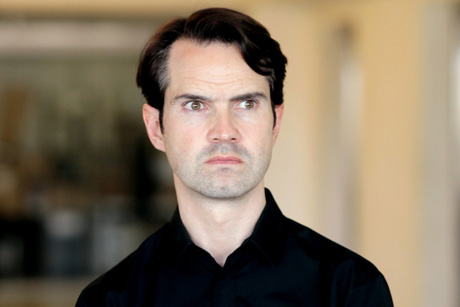 But Ian Monk, a PRWeek columnist and an expert in individual and corporate crisis management, believes the two media work side by side: 'The public loves the illusion of intimacy with stars, which TV and social media can give them. They are savvy enough to be aware of the elements of spin but will still be wooed by the star who asks their forgiveness.'
It would be 'inconceivable' to consider putting a client up for a tell-all broadcast 'without firm preconditions and agreements about questions to be put in by the interviewer', says Monk. But the advantage of the 'telly confessional' is that it generates far more cross-platform media follow-through. This has been clearly demonstrated in Armstrong's case, while the format also 'enables the audience to see, to feel, and to judge the level of emotion and contrition on show'.
While Piers Morgan has used the confessional format for his CNN show to redefine his own career, whether the tell-all will work or not for celebrities looking to rebuild their reputation depends entirely on the individual, and for what they are being held to account.
Monk calls the format a 'high-risk damage limitation strategy, intended to draw the line under highly publicised misdemeanours', but ultimately, as in Armstrong's case, not all bad press can be culled in this manner.
Armstrong's attempt at redemption was a failure before it was recorded. As Farrow puts it: 'He's an unbelievable liar and a cheat, so why would we pity him?'
THE CONFESSIONAL DOS AND DON'TS
Do make sure your client tells a version of the truth that can never be denied or contradicted.
Do not put your client up for a confessional TV interview without firm preconditions and agreements about questions to be put by the interviewer.
Do get to know the journalist (and preferably their editor), with a relationship of trust already in place.
Do not simply agree to a confessional interview because you or your client feels backed into a corner.
Do undertake a confessional press interview where copy approvals are put in place and strictly enforced.
Do not try to take the confession out of a journalist's copy, or to make it bland. If a journalist has requested an interview with your client for a certain story, the story will run whether you co-operate or not.
Do plan the interview and work from the headline backwards. Start with what the top line is that will work for the publication and your client.
Do prepare your client for the types of questions they will be asked, and what message it is that they want to put across. And encourage them to stop there.
Do remember that this may be an emotional situation for your client and they may say more than they wanted to, which is extremely difficult to retract.
Do talk to the journalist before, during and after the interview to shape the result.
Do not forget that other publications will not be sympathetic when they see they have been scooped.
CASE STUDIES - THREE FAMOUS TV CONFESSIONALS
Whitney Houston
Diane Sawyer, ABC, 2002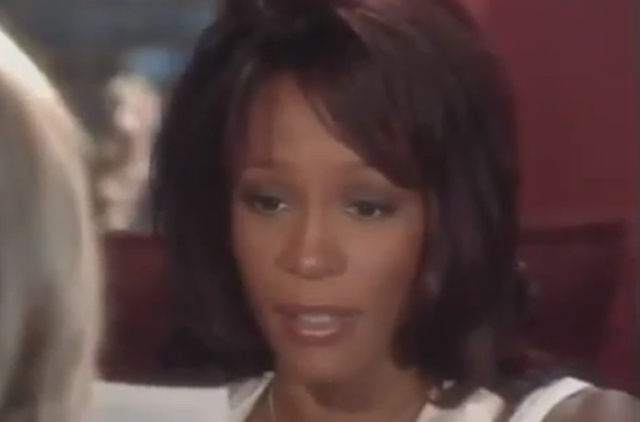 Sawyer was invited into Houston's home for the interview, which was hotly anticipated at the time.
She questioned Houston on the reasons for her thin and frail appearance, her cancellations of gigs and non-shows at high-profile events.
Houston apologised to her fans for the missed tour dates and admitted to using drugs, namely alcohol, marijuana, cocaine and pills. She denied using heroin, and the takeaway quote from the interview was her denial of using crack: 'First of all, let's get one thing straight. Crack is cheap. I make too much money to ever smoke crack. Let's get that straight. OK? We don't do crack. We don't do that. Crack is whack.'
It was these words that were dragged up at the time of the 48-year-old singer's death in February 2012.
Charlie Sheen
Andrea Canning, '20/20' ABC, 2011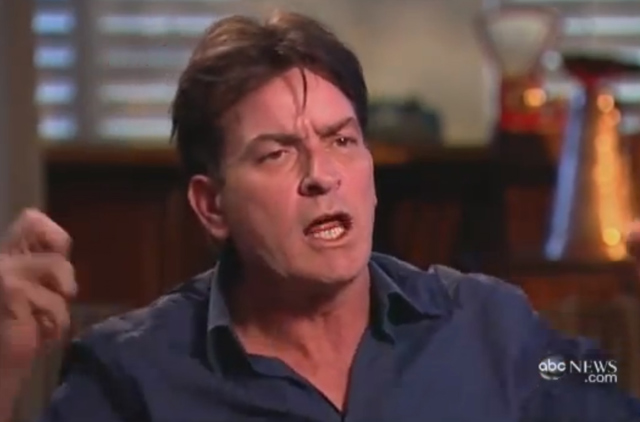 Charlie Sheen's bizarre series of interviews across TV and radio while he was mid-breakdown in 2011 became a global sensation. He openly discussed his past drug use and involvement with porn stars, before being fired by CBS and Warner Brothers.
The most notable interview was with Andrea Canning on ABC, in which Sheen claimed he was drug-free, but that the last time he had taken drugs he 'probably took more than anyone can survive'.
Canning found it difficult to handle her subject and was seen stifling laughter at Sheen's outlandish claims that he had 'tiger blood' and that his brain 'fires in a way maybe not from this particular terrestrial realm'. On his heavy partying, Sheen said: 'I exposed people to magic. I exposed them to something they're never going to see in their boring normal lives.'
Princess Diana
Martin Bashir, Panorama, BBC, 1995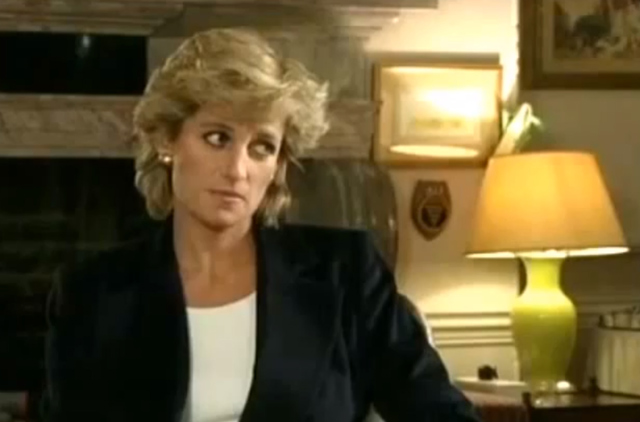 Princess Diana's interview with Martin Bashir took place after she had separated from Prince Charles but before they were divorced. The hour-long programme was aired to 21.5 million viewers.
The interview saw her admit to an adulterous affair with James Hewitt, speak freely about her problems with bulimia and depression, and the relationship between Prince Charles and Camilla Parker-Bowles.
Though the interview was criticised for appearing set up - Diana appeared to recognise the questions as they were being asked - she spoke candidly about her marriage and Charles' affair: 'There were three of us in this marriage, so it was a bit crowded.'
Diana coined her own phrase to become 'the Queen of people's hearts'. It was this title the tabloids ran with, especially at the time of her untimely death in 1997.