On 14 January the UK's largest and most high profile record store chain HMV went into administration, as part of the continuing landslide that has most recently dragged down clothes retailer Republic, photographic equipment shop Jessops, video rental chain Blockbusters and electrical retailer Comet.
Cries for government help fell on deaf ears last year as established chains including JJB Sports, Clinton Cards, Game Group, Blacks Leisure and La Senza plunged into administration in the largest crisis the high street has faced in living memory - a collapse started by the demise of Woolworths more than four years ago.
Although some of these brands have now found new buyers, it is no secret the high street is suffering.
According to figures released this week by the British Retail Consortium (BRC), overall footfall in January was 4.6 per cent lower than a year ago, the weakest figure since April 2012. Within that average, high street footfall was down 3.3 per cent.
Ironically, the very medium that had arguably destroyed the HMV chain - e-commerce and digital media - informed the world of its move to intensive care.
HMV hijack
On 31 January the HMV Twitter feed (@hmvtweets) seemed to betray its own 'we're working on a bail-out plan' message as it informed the world of a figurative 'mass execution' of employees. Further comments included: 'We are live tweeting from HR where we're all being fired!'
It was one of the most highly visible acts of online rebellion happening in real time. The senior management bluntly stopped the mutiny by removing the offending tweets. But this was a crisis management strategy that arguably made things worse, as the story gained more traction across social media platforms and established news sources.
Many observers blamed HMV's demise on the chain's late adoption of digital and social media, something this particular Twitter crisis rubber-stamped.
Brendon Craigie, chief executive of Hotwire PR, agrees HMV should have done more to move with the times. He says 'many retailers are living in the dark ages' and insists that the 'distinction between the high street and e-commerce is increasingly irrelevant'.
He thinks PR and comms can help save the high street through a triumvirate of initiatives. 'PR can help through education, amplification and integration,' he says.
'Education of consumers on how retailers are employing the latest innovations to deliver an incredible shopping experience on the high street and beyond.
'Social media are the single biggest influencer on consumer purchase decisions and PR can help brands build and amplify their fan base. And integration with retailers' multichannel marketing is key, so PR can deliver the right messages to consumers at the right time.'
Joined-up working
The recent Future High Streets Forum was set up to advise the Government on the challenges facing the high street and called for 'councils, retailers and property experts to work together and back communities to rejuvenate our high streets'.
Recommendations include: promoting parking solutions and good practice to help high streets attract more visitors; making it easier for redundant empty spaces to be used as pop-up-shops to bring new business on to the high street; allowing commercial landlords to turn part of their building into a residential property to bring more people into town centres; reinforcing the 'town centre first' planning rules and rolling out pop-up shops across the 330 Town Team Partner high streets in addition to the 27 Portas Pilots, backed by retail guru Mary Portas.
Single-minded strategy
Ed Watson, director of PR for high street department store Debenhams, thinks the PR industry needs to 'sweat its assets a lot harder' and think more broadly about how it is communicating a brand, especially when it comes to working with communities surrounding a store location. On a national level, he argues, retail brands should not just jump into action around the time of the quarterly trading statement.
He says: 'You need to be single minded in terms of your comms strategy. I think it's fair to say (retail) PR has never had to work harder as a discipline and it's relied on more and more, as budgets are squeezed.'
For example, a recent Debenhams' store opening in Dunfermline in Scotland included a 12-week PR programme that was designed to 'entice and excite' and deliver a series of 'positive messages'.
The brief included looking for charity partners, organising appearances from known designers and makeovers for those deserving of them within the local community, and working with local artists to exhibit art in-store.
Entice and excite
'Our role as comms professionals is about communicating activity around the opening of a store but also giving people a reason to shop, to deliver excitement and anticipation,' says Watson.
'The key thing is giving customers a reason to shop, and we'll look at innovative ways to communicate that.'
He also argues that although PR is often the fastest way to attract customers at a local level, this must be combined with other marketing disciplines to really be effective. New West End Company's comms director Jace Tyrrell agrees: 'We're competing with online now so it's all about product and experience. PR professionals need to bring multi-channel and digital elements to a retail strategy, as part of an integrated campaign.'
Amanda Callaghan, public affairs director at the British Retail Consortium, believes that this must also be combined with lessening the financial pressures on many high street retailers. This includes lobbying the Government for not only a freeze in rates for businesses, but an overhaul of how business rates are set for high street retailers.
'We must make sure that our retailers have the best conditions to work under through our advocate activity.
'We'd like to see a more stable way of calculating business rates and our skills can really help retailers on a local and national level by lobbying for just that, and those kind of environmental factors that impact on small business in particular.'
Call to action
She points out that the BRC has already asked business leaders and the public at large to sign up to a petition on the issue. She adds the PR and comms industry can escalate this process by getting local politicians to understand what it means to have a year-on-year hike in rates if you are a small business, and taking that to a national level at Downing Street.
While some may have seen HMV's demise as the day the music died on the high street, it is clear the comms industry is not quite ready to let the high street lose all vital signs and is, in fact, up for the challenge of bringing the patient back to life through its focused comms.
'WE'RE TWEETING LIVE FROM HR!'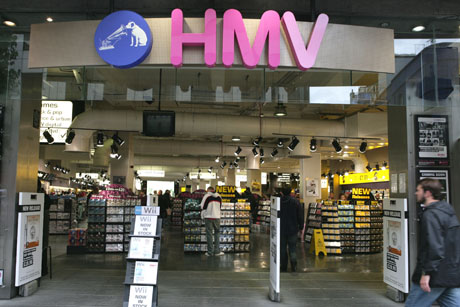 It was hard to miss the tweets on 31 January, sent out by an HMV employee who was being made redundant.
But data from Lissted, Real Wire's tool that identifies and filters media professionals on Twitter, reveals the sheer speed with which the story spread.
By the time an ITV news article came out at 2.36pm, there had already been more than 250 media tweets by more than 150 different accounts.
And ten to 15 minutes after the first tweet, a new media account joined the conversation on average every three seconds.
In total, 400 media Twitter accounts discussed HMV within 35 minutes of the first HMV tweet going live.
The search was based on references to 'hmvtweets' or 'hmv'.
CASE STUDY - NEW WEST END COMPANY'S VIP DAY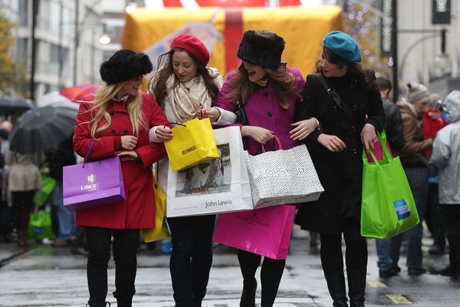 The New West End Company, which represents businesses on Bond Street, Oxford Street and Regent Street, hosted the tenth traffic-free VIP Day on Saturday 24 November 2012, with American Express as sponsor and PR handled by Rain Communications. The festive trading period adds an estimated £1bn to West End till totals, but footfall has become increasingly hard to achieve in these harsh economic times.
STRATEGY
Boy band McFly launched the event with a performance at Oxford Circus at 11.30am on Saturday morning, in a bid to drive a huge proportion of early shoppers down to London's West End.
Celebrities manned the tills including singer Dionne Bromfield and presenter Konnie Huq.
Coverage of this appeared in OK! magazine, Huffington Post and across MSN.
Rain Communications commissioned ITN to create a b-roll of the event, which was picked up by Channel 5, London 24 and 4Music. Rain Communications also hosted a blogger breakfast briefing.
Interviews on VIP Day appeared on Sky News, BBC London, ITV London and LBC Radio.
A sales and footfall figures release was sent to the media the following day.
MEDIA COVERAGE
Newspaper coverage included The Daily Telegraph, The Times, Daily Mail and The Sunday Telegraph.
There were 157 pieces of coverage in total. Nine broadcast pieces included Sky News, ITV London, BBC London, LBC Radio and Bauer's Heat TV.
SALES AND MEDIA RESULTS
West End retailers reported £20m was taken in the first three hours of VIP Day, with footfall up 1.8 per cent on the previous year, according to measurement company Springboard.