When the gavel came down on Lord Leveson's 1,987-page inquiry into the culture, practice and ethics of the press at the end of last year, the report's recommendations to usher in a tougher form of self-regulation were not universally embraced.
A recent EU report went further still, suggesting all of its member states (including the UK) form their own independent media councils with the authority to fine or sack journalists guilty of misconduct.
The phone-hacking scandal and its repercussions have elevated journalists to a new level of damnation and caused discussion across newsrooms about how far the line can be crossed. Will increased scrutiny over the source of stories temper investigative journalism and lead to an increased reliance on sanctioned stories and press releases?
PR professionals have been left wondering what impact these changes will have on their own jobs. December's PRCA survey of 110 council members found 52 per cent thought the report would have a positive or significantly positive effect on the PR industry, with only 18 per cent believing it would have a negative or significantly negative impact. And 74 per cent believed the report's recommendations would lead to an improvement in media standards.
But both the CIPR and the PRCA were careful to argue the press needed to remain free and open. A CIPR statement read: 'Without a free and open press, the PR profession would be hindered in upholding its commitment to transparency, accountability and professional standards.'
The PRCA's director general Francis Ingham put out a similar statement: 'A free press holds the PR industry and those that it represents to account, leading to improved public confidence in our communications.'
Overleaf, we have asked senior journalists and PR professionals their opinion: will the PR industry benefit from Leveson?
YES - Jack Irvine, executive chairman, Media House International (former editor of The Scottish Sun)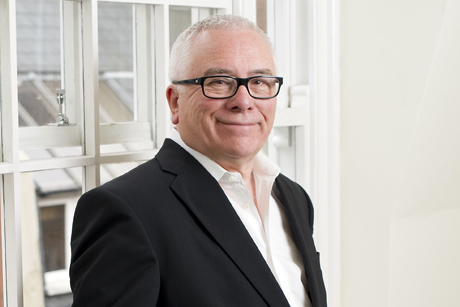 It's about a matter of degrees.
The supply of stories has been drying up - old sources like the police and the army are terrified to talk to journalists now.
My old colleagues in newspapers are finding certain stories off limits so a vacuum has been created.
Some journalists are desperate for material, so good PR professionals who put exciting packages together will do well.
But you have to think cleverly. A journalist needs a lot of meat. PR professionals must be careful not to feed in rubbish - they will have to work harder.
I don't rely on papers any more for a lot of the work I do - I can get the message out on Twitter and Facebook.
Maybe 20 years ago we used to really worry about whether the paper would take our stuff. Now we don't really need to worry about it. If you want to get a global message out you just pay a little to PR Newswire and anyone with a Google alert on the subject globally will see it. You don't have to rely on whether journalists are in a good mood that morning, or if they like you.
Journalists have lost a lot of control. There are now a lot of tools in a PR's box. The PR industry's position is getting a lot stronger but I really do feel for newspapers. They are in danger of being neutered and that would be terrible for papers and democracy.
NO - Dominic Ponsford, editor, Press Gazette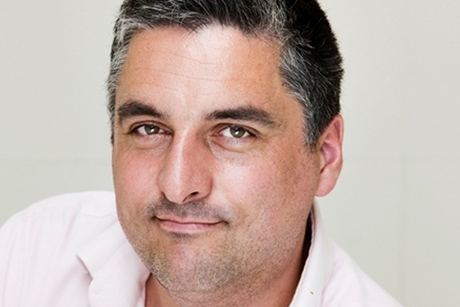 I don't really buy this suggestion that journalists are reduced to trotting out press releases now. I think that in the online or digital era news is so competitive you would just die if you did that, because no-one would read your publication.
Investigative reporting is getting harder to do but if you look at some of the big stories we've had over the past year, there's been no shortage of fairly edgy journalism in the best tradition of Fleet Street. For instance 'plebgate' by The Sun or The Sunday Times' investigation into retired military figures offering cash for ministerial access.
The Daily Telegraph's story about Maria Miller's expenses appeared even though the PR was threatening it in advance of publication.
I think the big change is going to be regarding stories about public bodies and other government departments, not just because of Leveson, but a crackdown on payments to public officials.
However, I do think for the vast majority of journalists, it's not going to make much difference, but it is going to mean the tabloids in particular are really going to have to follow the PCC code a bit more stringently than they have in the past.
Perhaps in the past journalists have behaved unethically because of the demand for stories, but I think under any future regime they will actually have a lot more protection.
I think the big issue is with whistleblowers, that they are going to be a lot more cautious about coming forward and that journalists are going to be a lot more cautious about talking to them.
YES - Katherine Rushton, media, telecoms and technology editor, The Telegraph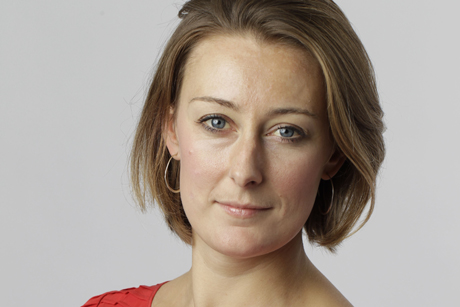 Leveson's recommendations play firmly into the hands of PR professionals and lawyers. The cost of legal action is already so disproportionate to the revenues of many publications that those trying to keep their names out of the press are able to use the spectre of mounting legal costs to silence legitimate stories. Never mind whether a report is right or wrong; there are many publishers, large and small, that simply cannot justify the expense of the battle to defend their position.
While this might present a few quick wins to PRs in the short term, it is bad for everyone in the long term. Newspapers and magazines that do not have the confidence to publish cage-rattling stories will stop bothering to spend money on researching them in the first place. Investment in proper investigative journalism - already under threat or a thing of the past at many publishers - will diminish further and reporters will fall out of the practice of chasing a difficult story down.
The only place that leads to is a culture of spoon-fed tales regurgitated from press releases - and if journalism heads down this track, PR will shortly follow. There is no lack of junior staff to crank out press releases, but those PR professionals that can manage a damaging or explosive story are like gold dust: sought after, hard to find and genuinely valuable. If journalists are not breaking challenging stories and exposing uncomfortable truths, on the one hand, why would anyone that is the subject of those reports require someone skilled to defend them on the other?
NO - Ian Burrell, media editor, The Independent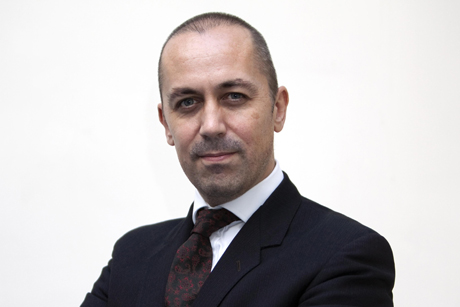 The influence of PR on modern newspaper journalism was strangely ignored by the otherwise all-encompassing Leveson Inquiry, but PR will be one of the losers from this remarkable episode in our cultural history.
I say this because I believe the public spectacle of Leveson has caused an already damaged press to be brought to a new low in the public's estimation and this will make the PR's life harder.
The notion, popular with journalists, that the relationship between the press and PR is a strictly adversarial one is long out of date. Each sector depends to an extent on the other. So the idea that a feeble and dependent press is helpful to PR is undermined by the lack of public confidence in the messenger.
There may be some comms specialists who pray for an end to properly resourced investigative reporting so they can sleep easy in the knowledge that their dodgy clients will remain unexposed. And certainly the regulatory requirements that will result from Leveson will further drain investigative budgets.
Weak newspapers mean social media PR specialists will have a stronger hand. But without a credible press, PR is deprived of a key comms platform that still delivers a mass audience in an era when media are disintegrating.
The judge himself - and indeed the politicians and many of the publishers - might tell you that this process will deliver us a cleaned-up newspaper industry. And PR professionals would surely welcome that.
But even if we do get a genuinely more responsible press, who will acknowledge it as such? After the excruciating spectacle of Leveson, the chief executive of an important PR client will take some convincing. So too the high-end celebrity client being asked to do a junket. PR is not about to get any easier.
LEVESON FALLOUT SO FAR LORD JUSTICE LEVESON'S RECOMMENDATIONS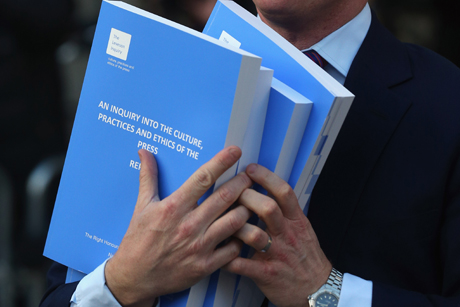 - The newspaper industry should remain self-regulated with no government powers over what it should publish.
- There should be a new press standards body to replace what commentators have described as the 'toothless' Press Complaints Commission, created by the industry, that should include a new code of conduct.
- Any new press regulator should strive to provide the public with confidence that complaints will be dealt with seriously and effectively but also provide the press with the right to be protected from outside interference.
- Legislation should be introduced by the new body to make sure the regulator is both effective and maintains independence.
The proposals have been met with criticism that they both go too far and not far enough. The Government rejected some of Leveson's key recommendations, arguing the creation of a state watchdog to oversee self-regulation would risk putting newspapers under government control.
Meanwhile the campaign for a 'free and accountable press', Hacked Off, has launched a petition for Leveson's recommendations 'to be implemented in full' in a 'once-in-a-generation opportunity to bring justice to the victims of press misconduct'. It has received more than 170,000 sign-ups. UK shadow culture secretary Harriet Harman has now indicated that along with pushing for a deadline to implement the rules in the report this month, Labour has contacted Culture Secretary Maria Miller to set up a review of media ownership rules.