When PRWeek published the social media index last year, companies were only just waking up to the impact these tools could have on their corporate reputation. Most discussion around social media focused on their uses for selling products, providing customer service or engaging with consumers.
This year, the industry has grown up. The latest index, produced by online corporate comms agency The Group, shows an uptake in social media from the FTSE 100 firms.
It is compiled by researching the FTSE 100 companies' activity and extent of presence across the six main social channels: Twitter, Facebook, Google+, LinkedIn, blogs and YouTube.
The index shows there has been a 50 per cent increase in the number of corporate blogs, a 36 per cent increase in YouTube channels and a 27 per cent increase in companies with pages on Facebook since December 2011.
More importantly, it shows the number of people connecting with companies through social media channels has increased notably in the past 12 months.
More than 2.7 million people now follow FTSE 100 corporate Twitter accounts - an increase of 131 per cent since December 2011. There has been a 98 per cent rise in the number of fans of FTSE 100 corporate Facebook pages - 27.4 million. And there have been 82 million views of corporate YouTube videos - an increase of 105 per cent.
'Companies that have made gains in the overall ranking have understood the importance of social media as tools to manage their reputation,' says The Group MD Cathal Smyth.
'Over the past year they have either proactively (as in the case of Anglo American and Tesco) or reactively (as with Barclays - and over the past few days Tesco too) used them to build or repair their reputation,' he adds.
'Recently we have seen the CEO of Tesco use a corporate blog to give a personal response to the discovery of horsemeat in its products. The blog is a core strand in the retailer's multi-channel comms about the crisis and we know a lot of companies are watching how Tesco is blogging to see what lessons can be learned,' he adds.
In the following pages, we unveil the 2012 figures and look in more depth at notable performers.
THE SOCIAL MEDIA INDEX
(Click on table for larger version)
CASE STUDY 1 - BURBERRY GROUP (LAST YEAR 2)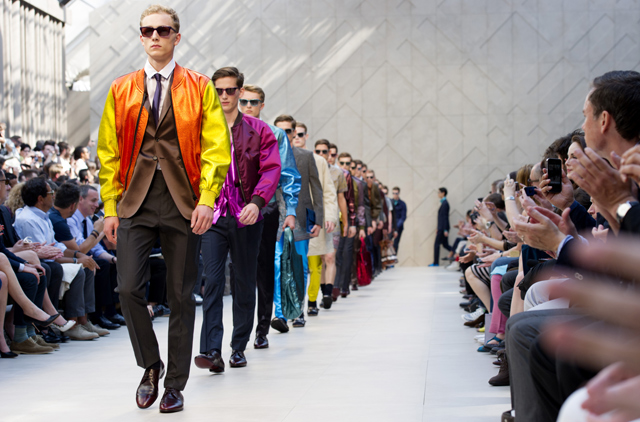 Burberry Group has an impressive corporate presence across five of the six channels surveyed (it is active with everything except a corporate blog).
Possibly benefiting from a common corporate and consumer name, Burberry Group has the largest following across Twitter (1.5 million), the highest number of Facebook likes (14.7 million), the highest number of YouTube views (21 million) and the highest number of Google+ followers (just under two million).
Burberry Group does have a commercially focused blog through Art of the Trench (artofthetrench.com), but does not have a corporate blog so scored poorly with this specific.
It hit one million Twitter followers in June and celebrated by sending 3,000 chosen fans personalised images thanking them for their loyalty.
The fashion brand has a large digital footprint that even includes its own retail outlets. In September Burberry unveiled one of the most technologically advanced stores in the UK, Burberry Regent Street in London. Among other digital initiatives, the store features clothes with microchips that allow consumers to look into a mirror that transforms into a screen and shows how the garment would look on a catwalk.
CASE STUDY 6 - J SAINSBURY (LAST YEAR 27)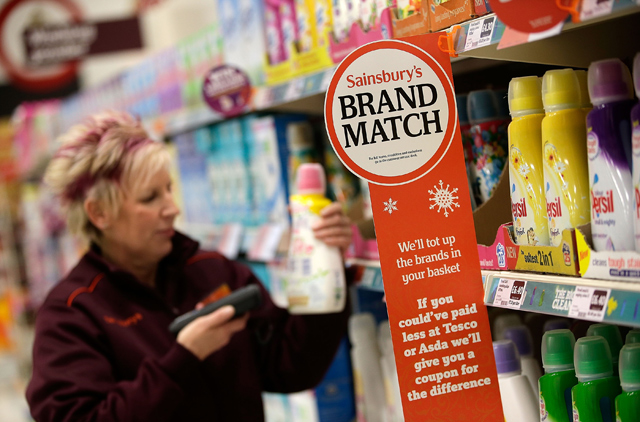 J Sainsbury's rating benefits from the company being a very well-known high street consumer brand,and from it having a strong presence across all six channels in the index.
Sainsbury's scored well for its YouTube channel. A high number of views - just over six million at the time of the research - effective integration with its other channels and a high level of customisation meant it ranked fourth in the FTSE 100 for this channel. The variety of content is also worth mentioning - from recipe tutorials to playlists on its involvement in the Paralympics and with Fairtrade.
For corporate audiences, its Twitter account (@SainsburysPR) is very active - the company gets heavily involved in conversation with other users and posts a wide array of content and media from across the business.
The official @sainsburys consumer Twitter feed now has more than 100,000 followers and offers recipes, food ideas and customer service support.
CHANGE
Since December 2011, FTSE 100 companies have seen increases of
131% in Twitter followers
98% in Facebook fans
105% in YouTube views
26% in number of blog posts
OF FTSE 100 FIRMS ...
71 have an active Twitter channel (up from 61 in December 2011)
68 have an active YouTube channel (up from 53 in December 2011)
50 have an active Facebook account (down from 55 in December 2011)
22 have a corporate blog (up from 16 in December 2011)

CASE STUDY 15 - BP (LAST YEAR 3)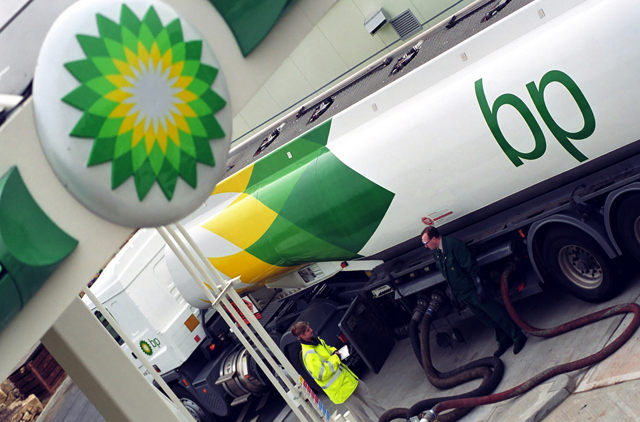 As reported last year, BP has focused much more on social media since the Deepwater Horizon disaster in 2010.
The company has a comparatively strong presence on YouTube and LinkedIn and its level of customisation on these channels is impressive.
But its ranking has slipped for Facebook and Twitter. Other companies have become more competitive in these channel rankings.
Since the last full report in December 2011, BP has opened a Twitter account that covers global issues (@BP_Press). Due to its global scope, this corporate account takes precedence over @BP_America in the rankings. This newcomer has impacted on BP's overall Twitter ranking. Another factor that has lowered BP's overall ranking is its Google+ profile. At the time of the research, it was an inactive holding account.
This year BP was more heavily penalised for not having a corporate blog, as the number of corporate blogs in the FTSE 100 continues to increase - just under a quarter of FTSE 100 companies now have a corporate blog.
CASE STUDY 9 - BARCLAYS (LAST YEAR 21)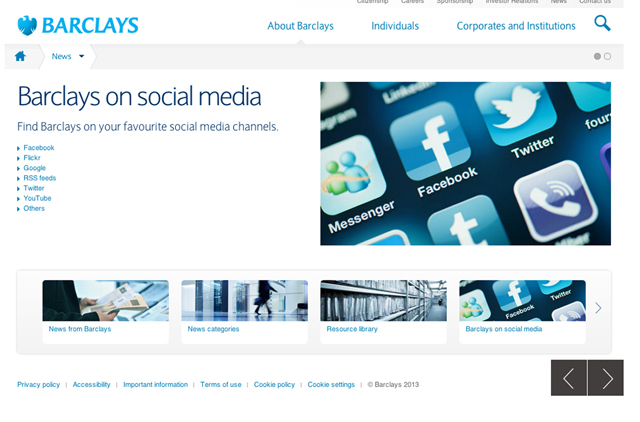 Barclays has responded to a tough year with a more active social media presence and has moved up the rankings for Twitter, Facebook and YouTube. The number of views on its YouTube channel has grown significantly, from 152,000 in December 2011 to 1.4 million in December 2012.
This movement can be partly attributed to its social media presence for recruitment comms.
The company ranked seven on the LinkedIn index, as it is active on the channel and has a large following.
It also has Twitter accounts dedicated to recruitment comms, with a very active account for graduates (among others) that attracts engagement.
In July, the bank had to cut short a Facebook campaign that focused on a fictional character Dan who was trying to make cost savings. Its introduction coincided with Barclays' embroilment in the Libor rate-fixing scandal when the bank had to pay a fine of half-a-billion pounds.
METHODOLOGY
The FTSE 100 social media index is based on an average ranking made up of the six individual rankings achieved for each of the main social media channels (Twitter, Facebook, YouTube, blogs, LinkedIn, Google+). The individual rankings are based on a combination of absolute numbers (followers, fans, video views and blogs) and good practice criteria for each channel (for example, engagement with users and links to corporate site).
For more details, go to the-group.net/socialmediaindex.