Latest figures from ICCO's Trends Barometer show the clear financial benefits for agencies of inspiring client loyalty.
The Q4 2012 results reveal that 88 per cent of new business among UK PR agencies comes from referrals from existing clients.
Despite this, many agencies spend considerable time and expense courting new clients and preparing for pitches.
Management consultancy Agency People estimates it costs fives times more to win a new piece of business than grow from an existing account.
So, should agency time be better spent fostering long and successful relationships with their existing client base?
The PRCA certainly believes agencies can do more to inspire loyalty among clients. Last October, it released its Client Consultancy Partnership Charter, which offers tips on strengthening bonds with clients, such as creating partnerships and stressing the importance of good communication and transparency.
Agency and client relationships fall into four broad categories, according to Agency People associate partner Richard Houghton.
Most start as 'transactional', where the agency carries out specified work only. The successful ones move on to categories of 'partnership', where agencies work beyond their brief, and then 'loyalty', where personal bonds are cemented.
'All agencies should be looking to achieve loyal clients because loyal clients will bring recommendations and opportunities to develop new services,' says Houghton.
If they do not work towards this goal, they face slipping into the fourth category of 'defection'.
Savvy agencies have developed a range of techniques to foster client loyalty, such as regular client satisfaction surveys, often carried out through a third party.
'This indicates to the client how seriously the agency views the relationship,' says Houghton.
These surveys can flag up a range of issues, such as personality clashes with members of the team or poor communication.
Having an account development plan in place to ensure any issues are addressed is crucial, adds Houghton. 'This needs to be two-way and works best when both sides can be open and honest.'
Ketchum, which has worked for Procter & Gamble, FedEx and IBM for more than 15 years, uses the Net Promoter loyalty tool, which asks clients whether they would recommend the agency.
Based on responses, clients are placed into three categories: active promoters, passives, who are open to moving to another agency, and detractors.
Ketchum Pleon's London CEO Avril Lee says: 'To keep the client relationship, you need to ask clients difficult questions, listen and act on them.'
The consultancy also has an 'end-to-end programme' to encourage loyalty and address issues clients may have.
'This is where the client service director sits down with the team, looks at what has gone well, what could have been done better and discusses achieving the clients' needs,' adds Lee.
Potential flashpoints in a relationship can include a change of personnel.
Martin Bostock, chairman of the Nelson Bostock Group and PRCA PR Council, says giving clients advanced warning of account team changes is vital.
Bostock, whose longstanding clients include Toshiba for the past 24 years, Canon for 11 years and Warner Brothers for seven years, says: 'This is important to give you the chance to show how a change of team member can really benefit the work you do.'
With the average marketing director lasting three to four years in a post, this can be also be a pivotal time in the client and agency relationship, warns Bostock.
To assess the impact of client-side staff changes, Bell Pottinger has a traffic light system that gives an amber warning if a marketing or comms director is about to leave.
Bell Pottinger Business & Brand MD Kevin Read says: 'We look to see if there is internal succession, as sometimes it might be someone from a different part of the world whom we have to get to know.'
Shine, which has worked for Paramount and Evian for six years and eBay for five years, seeks to minimise the threat of client-side senior staff changes to a relationship through a system called 'who's zooming who'.
Shine director Erika Kessel says: 'Everyone on the agency side has someone on the client side who they map and follow and build a relationship with. As a consequence, our client relationships are deeply networked.'
Encouraging networking between clients also helps cement relationships, says Read. 'We will invite clients to meet other clients of ours. This is something they really welcome - a chance to share ideas and networks,' he says.
Shine encourages business partnerships between clients on joint projects. This has included the Step It Up campaign for its clients Nickelodeon and Clarks Kids.
Among the rewards for agencies that adopt this client loyalty approach is new business referrals, for which Bostock says agencies should not be afraid to ask clients.
He adds: 'I'm quite happy to say to a client "please, can you introduce us" and they are happy to do that.'
With new business increasingly tough to tap into during austere times, inspiring loyalty among existing clients is something agencies can ill-afford to ignore.
CLIENT VIEW
Laura Wilkinson-Rae, Head of consumer PR UK and Ireland, eBay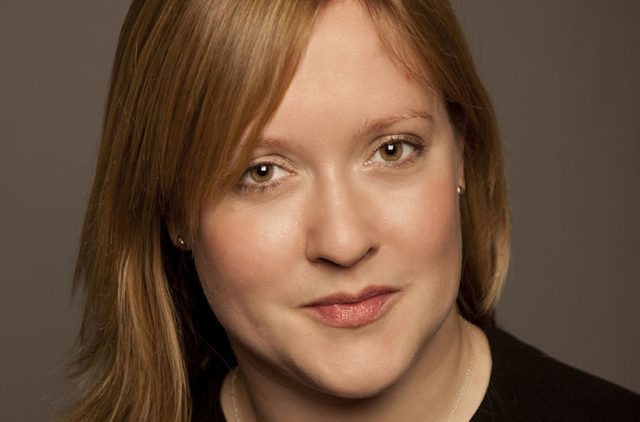 Agency: Shine
Length of relationship: Five years
We have a quarterly evaluation with Shine, called a success map, which is a very valuable health check that is needed to enable us to communicate well and understand each other.
But while processes and systems help, the key is having the right people in place with whom we can speak whenever necessary.
Getting the right combination of experience and fresh people coming in is also important.
We have seen changes in the Shine team during the past year, but some of the people with whom we deal constantly have been retained.
We are now starting a process whereby we survey them and find out how we can improve and help them to better understand us. We believe it is important that the client and agency relationship is a partnership where we help each other.
James Leipnik, Chief of communication, Canon Europe, Middle East and Africa
Agency: Nelson Bostock
Length of relationship: 11 years
We have a tradition of long-term relations with our agencies. When people understand your products, services and attitudes, this adds value to the account. If you are changing an agency every few months, you have to teach that all over again.
At the beginning of each year, we review the previous 12 months and look at the next 12 months. We hold a workshop with Nelson Bostock, at which we discuss the review findings. We have developed processes and review schedules that work for both of us, which comes from trust and mutual respect.
I will act as a reference for Nelson Bostock and have done so a number of times. We also understand our billing pays staff salaries at the agency. So it is important that we are honest about the amount of work we can give the agency so that it can arrange appropriate staffing levels.
Patrick Stannah, Joint managing director, Stannah Lift Services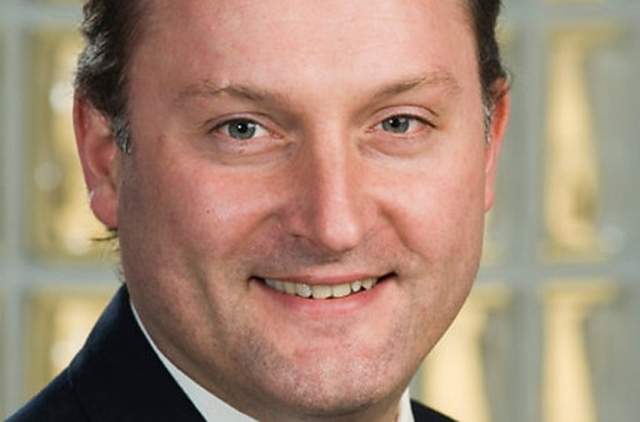 Agency: Bell Pottinger
Length of relationship: 20 years
Being a family business, we have never been one for hiring or firing. Culturally, that is not what we are about.
Over the years, Bell Pottinger has proven that when we wanted to make a change in direction it has been very open and willing to listen to us.
Where I see some very good co-operation is in the way that Bell Pottinger interacts with our other agency partners.
We operate a very open agency structure, where we get key personnel from the media, advertising, digital and PR agencies to work as one to share and discuss each other's plans.
We are comfortable with Bell Pottinger, as we are seeing good results, plus there is a lot of risk in changing. When things are not broken and we are getting a good level of performance, why change?
CASE STUDY - SONY PLAYSTATION AND JOHN DOE
David Wilson, Head of UK PR, Sony PlayStation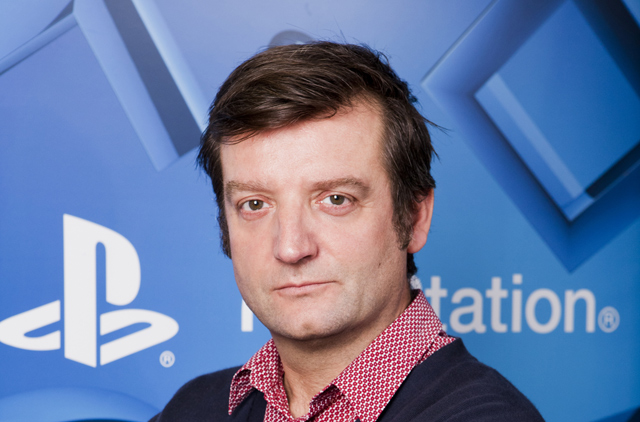 David Wilson, head of UK PR at Sony PlayStation, admits 'it is not healthy to stay with the same agency for too long'.
Nevertheless, he has employed Rana Reeves, founder of John Doe, on a retained brand agency basis for the past 12 years, first at Jackie Cooper PR and then during a stint at Shine.
Wilson explains why his relationship with Reeves has lasted so long: 'Rana is constantly good, but at the same time is someone who can bring fresh experience and new people into the account team - and from different agencies. It is the best of both worlds for us.'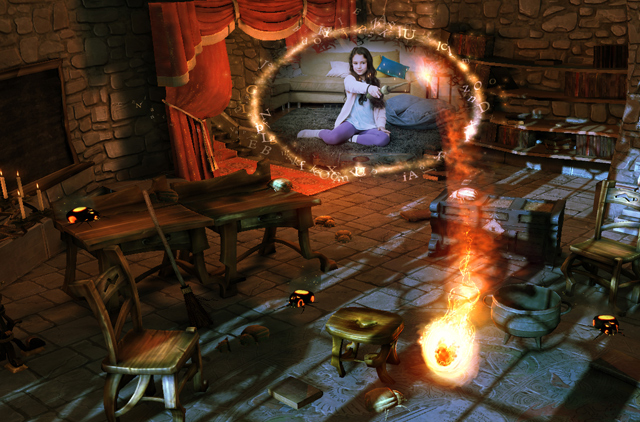 Honesty between the pair has also helped, says Wilson, who adds that client satisfaction surveys overseen by Reeves have helped improve communication and trust.
Wilson says: 'One issue that arose was when we felt we had settled into a formula, where we gave the agency a brief and it would then come back to us with its big idea. But there wouldn't be any option if we didn't like it, as the agency had no plan B.
'There would then be a delay, during which time we would do another round of feedback and evaluation before finally reaching an agreement.
'But now we get a menu of ideas from the agency on which we can work together.'
Reeves adds that honesty needs to be a two-way process if a client and agency relationship is to be successful.
He says: 'There may also be times when you disagree with the client's opinion, but you need to be honest and go to the client and prove your point.'