Last January, the cruise ship Costa Concordia sank off the coast of Italy, killing 32 people. Amid the resulting media scrutiny, the wider cruise industry launched a major reassurance campaign aimed at ensuring the tragedy did not affect cruise bookings.
Below, we look at how the crisis was handled, the attempts to restore faith in the industry and what PR professionals need to know should they be faced with a crisis of a similar scale.
13 January 2012
Costa Concordia sinks after hitting a rock off the Italian island of Giglio. A mayday signal is not sent until 50 minutes after the collision. Thirty-two people are eventually declared dead.
14 January
The immediate crisis comms response is handled in the UK by Rooster PR. It fields hundreds of calls, feeding what little solid information there is through to the media. A spokesperson is not immediately available from Costa itself.
The first statement from Costa Cruises is released at 1am CET detailing how many people had been evacuated and that it is 'working with the highest commitment to provide all the needed assistance'.
Rooster MD James Brooke deals personally with The Independent's travel editor Simon Calder ahead of his LBC Radio show segment looking at the crisis.
15 January
Costa Cruises appoints Burson-Marsteller in Italy.
Immediate days after sinking
The cruise industry embarks on a campaign to reassure the public on safety and to stress the cruise industry's economic contribution to various markets. The Cruise Lines International Association (CLIA) and the European Cruise Council retain Havas to co-ordinate the pan-European PR campaign. A network of agencies is enlisted, including Four Communications for the UK. APCO is also subsequently hired to work in the US. Costa's parent company Carnival Corporation retains Fleishman-Hillard for crisis comms work.
Ongoing throughout
Research is conducted into the British public's concerns about the safety of cruising. The results suggest there is some trepidation among people new to cruises, but concern is relatively low in the UK. Lack of consumer confidence in the economy is cited as a bigger factor in the slowdown of holiday bookings than safety concerns.
19 January
CLIA launches an operational safety review on behalf of the global cruise industry at a press briefing in London. In the following weeks and months Four communicates recommendations from the review to the media.
9 March
Carnival UK CEO David Dingle agrees to take on the role of spokesman for the industry. It is agreed the Passenger Shipping Association in London will continue to emphasise the attractions of cruising, while Dingle and Four will focus on safety and economic matters. Four is tasked with sourcing a panel of experts on ship design and evacuation procedures.
4 April
Relationships are forged with the International Maritime Organisation - the United Nations regulator for global shipping, based in London - and the Maritime Coastguard Agency.
15 April
The 100th anniversary of the sinking of the Titanic renews interest in cruises.
Dingle is made available to explain the safety measures that the industry had developed during the decades following the disaster.
21 April
Royal Caribbean Cruises CEO Richard Fain is quoted in the Financial Times as saying an initial fall-off in bookings following the Costa Concordia incident is tailing off and that bookings, which had been down by up to 20 per cent year on year immediately after the accident, were down in the 'mid-single digits' in April.
26 April
National print and broadcast transport journalists are invited to try out a training simulator for cruise ship captains to witness the skills required in a ship's bridge.
26 June
Specialist cruise writers are briefed on the results of the operational safety review.
Cunard Line president and MD Peter Shanks appears on the BBC's Today programme and Sky News. On the Today programme he says: 'We expect the number of passengers cruising out of the UK this year to br roughly the same as last year ... and we stand by our view that 1.7 million people cruise today, and that is still heading towards two million. We had a pause earlier in the year, but the long-term fundamentals (of the industry) are still strong.'
July
P&O Cruises, owned by Carnival Corporation, celebrates its 175th anniversary. Dingle emphasises safety and the commercial outlook of the industry in the media.
CAMPAIGN RESULTS
Carnival Corporation booking volumes for brands other than Costa rose by eight per cent on the previous year in the seven weeks to 23 June 2012. Booking volumes for Costa were up 25 per cent on the previous year.
Carnival's Q2 net revenue yields decreased only 1.4 per cent year on year, despite a 12 per cent rise in fuel costs. Fleetwide booking volumes rose since March 2012 and were above the figure for the same time the previous year.
Carnival's Q3 net profit for 2012 came to $1.2bn (£740m), representing flat year-on-year growth.
According to Carnival Corporation CEO Micky Arison, from June onwards booking volumes and pricing trends for the remainder of 2012 and the first half of 2013 continued to rise. He says: 'A recovery is well under way.'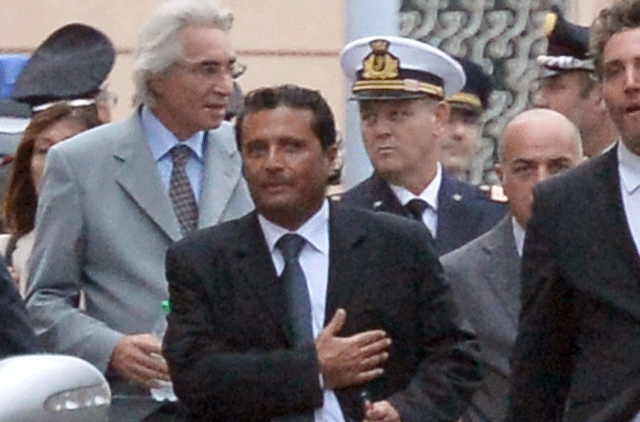 BEST PRACTICE - Crisis comms lessons from the Costa Concordia disaster
Be prepared
Expect the unexpected. Ensure you have a crisis plan in place which lets everyone know who will be looking after what in an emergency situation. Fishburn Hedges CEO Fiona Thorne recommends organisations test their crisis plans at least twice a year, with those in more 'dynamic' sectors such as FMCG needing to do this more regularly. Building up a stock of 'favourable reputational capital' will also mean the public is more likely to trust what you say in the event of a crisis. For Thorne, this increasingly applies for corporate, as well as consumer, brands. 'In the past corporate brands could afford to deal only with the shareholders, but in a world where corporate and consumer are more easily conflated, the former benefit from having credit in the reputational bank,' she says.
More speed, less haste
Demonstrate you are in control of a crisis, or working to control it. This means responding to a situation immediately and continuing to communicate around events as they unfold, but never saying more than is known. Playing the blame game early, as occurred with Costa Concordia captain Francesco Schettino, can be dangerous. As College Group's managing partner Tim Fallon says: 'Stick to the facts as you know them. Don't play with conjecture, it'll burn you. Give the media regular updates, but don't be forced into giving new information if you don't know categorically that it's accurate.' Also, keep all your audiences in mind. In a life-and-death crisis, a well maintained Twitter page is great but neglecting those likely to be most affected by events - such as families - is unforgivable. As Linstock Communications founder Jon Bennett says: 'Think first about the people who really matter, not the journalists. It is about communicating with a specific set of audiences, of which the media are only one.'
Deploy your CEO
Compare Micky Arison, the CEO of Costa Concordia's owner Carnival Corporation, who was criticised for a lack of visibility during events, with Sir Richard Branson. The Virgin CEO reportedly cut short his holiday after 2007's Cumbrian rail crash to visit the site and those in hospital. As College Hill's Fallon says, the CEO or their equivalent should be 'giving regular updates, actively being part of the response team, attending the scene of the crisis and demonstrating he or she is focused on resolving the problem'. And if an apology is necessary, then it should be this person who steps in quickly to make that apology and explain what is to be done to rectify the situation.
Stay human
Cohn & Wolfe's director of corporate and public affairs Andrew Escott says one mistake made during the sinking of the Costa Concordia was a lack of 'consistent or meaningful comms around how it was helping passengers until a week after the incident took place'. But even if effective comms channels are set up quickly, the message can still be compromised by corporate speak.
Look ahead
The fallout from a crisis situation may take weeks, months or years to unfold. It may also have an impact far beyond the company involved. Passenger Shipping Association PR director Penny Guy emphasises it is 'extremely important to be focused on the immediate issue and to simultaneously be working with members to ensure plans are set up to move beyond it'. Aside from looking after your own employer, consider the importance of wider work to salvage reputations. Guy points to work taking place a week after the ship had sunk to co-ordinate comms between cruise line members, and adds that 'co-operative campaigns are only as good as the level of co-operation within them.' Maintain proactive comms once the incident has passed, and be aware that real reputational damage may come at a later date.