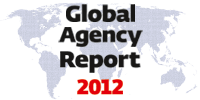 Global head Melissa Waggener Zorkin
Ownership Independent
Fastest growing offices Hong Kong, India, South Africa
Key clients Microsoft, HTC, Fedex
Waggener also entered the Korean market with an investment in Shout Communications.
The agency strengthened its healthcare comms offering in the German market with the acquisition of Patzer PR. Additionally, Seth Levine was brought in as vice-president of healthcare, based in the Boston office.
Edelman's head of technology Cairbre Sugrue was hired as general manager, vice-president, in London to replace Shaun Wootton, who departed after eight years at the firm. The agency also recruited Anna Gray as a vice-president, based in the London office.
In January, the agency added to its clients with an EMEA brief for logistic giant Fedex and American Wind Energy's US public affairs account.
The agency was highly commended in PRWeek's Best Places to Work survey in October.