In 2011, Nissan's luxury car brand Infiniti sponsored Formula 1 team Red Bull Racing to help increase its global awareness of its brand.This weekend, the team won the constructor's championship for the second year running, and one of its drivers Sebastian Vettel won the driver's championship for the third consecutive year. PRWeek spoke to Nissan's corporate VP of global marketing comms Simon Sproule about what he's learned from the association.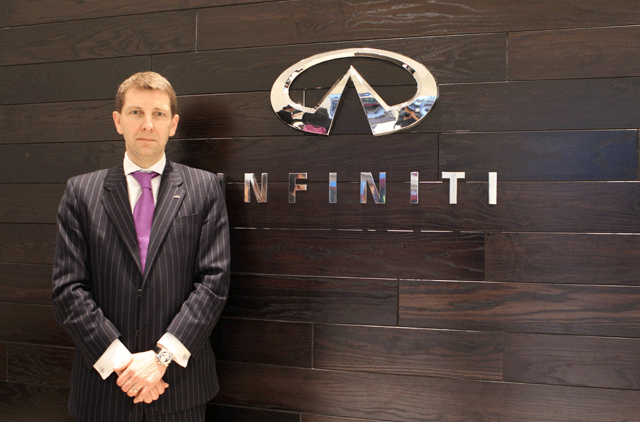 Why did you sponsor Red Bull Racing?
When we first started evaluating the issue, we wanted to build a basic level of awareness of the brand and were looking at how we could achieve that, whether through traditional above the line work, outdoor or TV advertising. Sponsorship increasingly seems to be a good way of getting global brand awareness.
Why is sponsorship a good way of getting global brand awareness?
Reaching six to seven billion people with consistent messages is a challenge for a global brand. There are very few events that reach everyone. Even the football World Cup doesn't reach so well in the US. You very quickly run down the lists of potential sports and eliminate the ones you cannot do. Formula 1 is much better aligned with a car company. Fifteen to 20 years ago it was traditional for motorsport car teams to run operations and get sponsorship from other sectors. We did the flip of that – a Red Bull team with a car brand sponsor. It raised a few eyebrows but we've proved it can work if you activate it properly. An idiot can put a logo on something, you need to activate it.
How have you activated your sponsorship?
Infiniti has been doing a range of things. For example, inviting stakeholders to races and giving them behind the scenes access to the garages and pit lane. It has used the drivers to meet people – for example, in Manhattan, the 2011 F1 world champion Sebastian Vettel took a group of journalists for a ride around the proposed New Jersey track. Infiniti also recently named a car after Vettel - the FX50 Vettel edition – which he drove at the Goodwood festival of speed.
How do you measure the sponsorship ROI?
It's a combination of placement and research. We measure the basic amount of air time our brand has received on TV. We have data from every race about the number of seconds our logo appears on TV and the area it appears on the car. We also conduct our own research with the public before, during and after to find out if they know about the brand. We also still measure traditional media coverage.
What advice do you have for PR professionals thinking of sponsorship?
You've got to start off with the business problem you want to solve. The obvious problem with corporate sponsorship is that it's often driven by personal interest. You have to take your total advertising and comms budget and use it to fix your brand or sell your product. I have to be able to prove the business value of the sponsorship. I am asking for investment alongside people who want to set up a new factory. Why did you integrate the marcoms functions at Nissan? If corporate brands separate their marketing functions, they are really at risk of fragmented messages and it's really ineffective. If you're the CEO of a company, why would you not want those people to work together? Marcoms has to deliver results. You have to change the mindset and look at it as an investment not a cost and show its value to a business.
WHy did you integrate marcoms at Nissan?
When I integrated Nissan's global marcoms functions, people were saying "this is the end of PR". It's an old fashioned way of looking at the world, that PR is a poor relative getting crumbs that drop off marcoms. It's pathetic. You need a function that is made up of subject matter experts. The trick is how you get it to work together. PROs need to get out of their little PR box. It's a great opportunity. I'm a PR guy running a global marketing function.