Despite the gloomy financial conditions, acquisitions in the PR agency market have continued apace.
2012 has seen Four Communications acquire 60 per cent of Colman Getty in February, Omnicom buy an 80 per cent stake in Portland in April, Lexis buy Paratus Communications in May and Virgo Health sell to GolinHarris in July. Earlier this year, PRWeek's Consultancy of the Year Blue Rubicon also contracted M&A specialists Results International to help sell a majority stake in the business.
It is not hard to understand why owners see the attraction of selling up. Aside from the obvious cash benefits, outside investment can provide funding for agency expansion while banks remain reluctant to lend. It can also help agencies access a wider global network or offer different marketing services.
But selling an agency is often complex, as the details vary wildly from deal to deal and can take the best part of nine months to enact. Here is a guide to what agency owners need to know about the process.
The M&A landscape
While lawyer Nick Taylor, partner and head of corporate, Higgs and Sons, says general market conditions have limited deal activity in the sector, he believes this is about to change: 'It feels that the eternal fog of pessimism is slowly lifting. If you listen carefully you can hear whispers of a marked improvement in deal activity.'
'The market is heating up again,' agrees D5 Capital director Rupert Ashe, an M&A adviser who is currently working with three clients looking to sell, and whose previous deals include selling Colman Getty to Four Communications, Axicom Communications to WPP and Sante Communications to FTI.
While the market is improving, there are other factors driving deal activity.
Mark Madsen, an M&A adviser at Madsen Consulting, believes agency M&A is occurring as companies search for growth in a tricky economic climate: 'Currently many smaller agencies are looking to position themselves towards a future sale and place themselves on bigger platforms to gain growth. Larger businesses finding market conditions exacting and wanting growth towards a sale are looking hard at smaller businesses. Both sides are more prepared now to be flexible on the deal.'
Who is buying?
Ashe believes that cash-rich firms, such as WPP, Havas, Omnicom and Publicis, alongside the private equity-backed firms like the Karma Communications Group and College Group, will be the major buyers of agencies in the next 12 months. Indeed, WPP bought 74 companies in the first six months of the year across the globe (this includes part-ownership deals). Ashe argues groups that would need to issue shares to fund the purchase of agencies, for example Huntsworth, Creston and Next Fifteen, are likely to keep their powder dry.
'The stock market has taken a dim view of the smaller PR holding companies since the credit crunch and price earnings multiples have fallen to historic lows, prompting agencies like Bell Pottinger to go private. Giants that can buy for cash will be the most active over the next 12 months,' he suggests.
The deals
Owners who want to sell in order to 'cash in' will be disappointed. Valuations of agencies are currently quite depressed, with profit multiples much lower than the boom years before the recession.
As College Group's managing partner Tim Fallon says: 'Deals are subject to much more scrutiny now. The days of multiples being eight, nine or ten times profit are gone. Even if you have significant investment, you still have to make sure a deal is competitive.'
Buyers are often demanding more from owners, including longer earn-out periods, deferred consideration or partnerships. 'We have a partnership-based business, so this moves us away from the earn-out model. I think there will be fewer deals moving forward that are a straight sale and a three-year earn-out period,' says Fallon.
The Karma Communications Group chairman, and former CEO of FD (now FTI Consulting), Charles Watson agrees that integrating new acquisitions is the key to success: 'At FD, we did our very best to avoid earn-outs, given their net effect is to make management teams very insular, thinking only of their own profit targets rather than the success of the larger group.
'Instead, we used our equity as the deferred consideration element of our acquisition financing model, which had the virtuous effect of bonding all our senior team together via common ownership of the whole group. This is something we are now doing with considerable success at the Karma Communications Group.'
Taylor argues that sellers are having to reset their expectations and take a more flexible approach: 'Sellers seem to be reluctantly accepting that they might not be able to cash their chips in and head for the sunset. They are finding that vendor assistance finance through deferred consideration is the only way of achieving an exit.'
What are buyers looking for?
Agencies operating in certain areas will buck this trend. Popular areas include digital/social media offerings, with their growing client budgets. WPP's major acquisition of AKQA, which valued the business at nearly £350m, is an example. Fallon says digital skills are something the College Group is looking for, but adds: 'This is not just about hiring a bunch of kids in jeans who are good on Facebook or Twitter. The agencies have to have a central understanding of how digital and social media work and how you can create a community online.'
Other popular areas include healthcare and agencies in high growth markets such as the BRICs or CIVETS.
PR agencies are attractive to buyers because of their low operational gearing - they can make more money (by taking on new clients, for example) without generally having to spend significantly more on costs. But marketing services agencies also tend to be more reliant on key personalities than other industries, thus the quip: 'The assets go up and down in the lift.'
'Buyers are looking for replicable revenue - a stream of income from now until infinity. They want to know it's a self- sustaining, growing business, so you need to build a brand,' says one agency boss who recently sold their agency.
Watson agrees: 'A golden rule is to avoid acquisitions of businesses whose founders put their names above the door; a sure sign that there are some big egos around who are likely to cause trouble as members of a larger team.'
Thus buyers are looking for businesses that have a clear market position, are still fresh and growing and that have a leadership team who want to stay with the business and expand it. Clients are also crucial. 'Businesses are bought for access; to a client base which either the buyer's skills can be sold to or where the skill sets of the vendor can be sold across the buyer's client base. The principle is to grasp a larger share of the marketing budgets of the clients they jointly have,' says Madsen.
The sellers' advice
Those selling their agency should remember a deal is not just about the money.
Assessing what a buyer will do to your business post-sale, and whether you can work with them long-term, is an important consideration. As WPP's CEO Martin Sorrell says: 'Agencies are not meat on a slab - it's about building a relationship over time.'
Colman Getty's founder Dotti Irving, who recently went through the process, says: 'We had four or five chemistry meetings with potential buyers, but it wasn't until I met Nan Williams (CEO of Four) that it felt right.'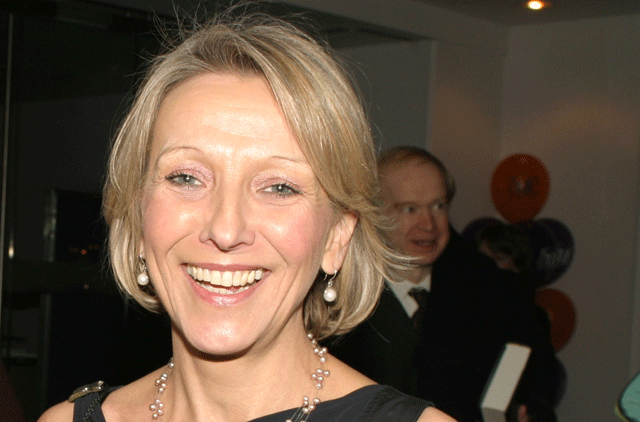 Virgo Health's joint CEO Angie Wiles, who recently sold to GolinHarris, also advises owners to keep their reasons for selling front of mind: 'It's all in the preparation, determining what you want to achieve and ensuring you don't compromise, however tempting. You must stay true to your core and the reasons why you started or engaged in the process from the outset.'
And if it all gets too much, Ashe advises: 'The power is with the seller. If you don't want to sell, you don't have to. You can keep your business.'
WHAT DO BUYERS LOOK FOR IN A PR AGENCY?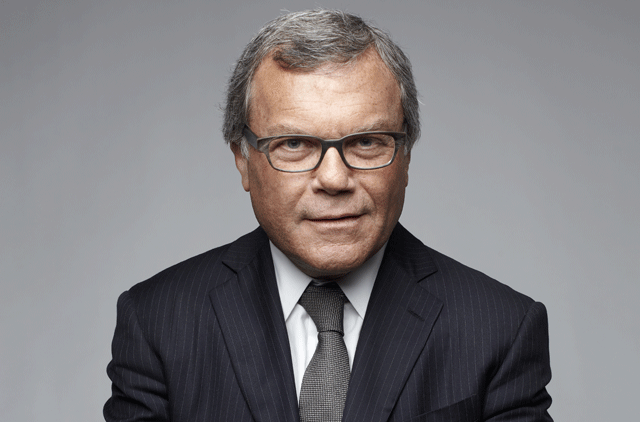 MARTIN SORRELL - CEO, WPP
We look at their reputation with clients, employees, analysts and the press. We look at their financial record and their relationship with their owners. They're not meat on a slab - it's about building a relationship over time. There also needs to be a long-term earn-out structure and a reason for the deal beyond money - such as geographical expansion or digital growth.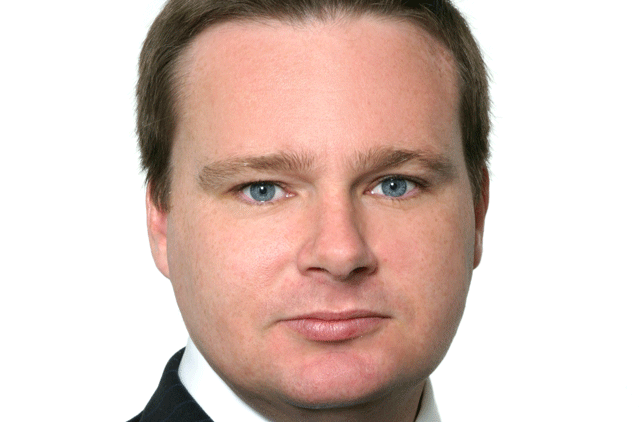 TIM FALLON - Managing partner, College Group
We're looking for an agency with a good leadership team, talent that runs throughout the business from the bottom to the top and a sustainable client list. We have to share the same kind of vision and culture. The acquisition also has to be consistent with the overall vision of the business we are trying to develop. For example, it's unlikely we'd buy a consumer business even if it was a great deal, because it's not consistent with the vision of what we want to be.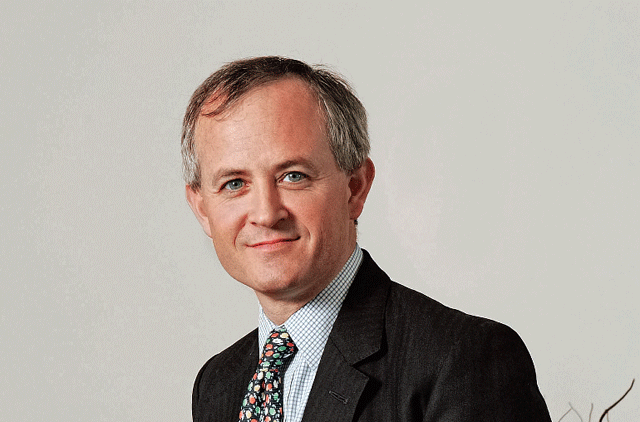 CHARLES WATSON - Group chairman, Karma Communications Group
While I was CEO of FD (now FTI) we acquired 14 agencies over a four-year period. The contribution of these acquisitions was a key component in the uplift we achieved in the value of FD over a three-and-a-half-year period (we acquired the business via a management buyout from Cordiant for £25m in 2003 - and sold it to FTI Consulting for £180m in 2006). The most attractive acquisition targets were those agencies whose management teams were genuinely enthused by the prospect of combining their businesses with a larger entity that could add real value.
THE SALE PROCESS
1. An owner will decide to sell. They will often hire an adviser who will go around the market on a no-named basis and ask if buyers are interested. Often there will be chemistry meetings between seller and buyer. NDAs are signed before parties receive in-depth business information.
2. The buyer will assess the agency's value. Companies normally buy an agency based on a multiple of its profits. If the buyer is a listed company, this will be a smaller multiple than what it is trading at on the stock market. The agency will be assessed on a range of variables - there could be as many as 40 being considered. The most critical are:
The size (a premium is applied to agencies with a profit of more than £1m)
The profit margin (most are looking for a net margin after costs of something upward of 20 per cent)
The rate of growth (the annual increase in pre-tax profits over the past three years)
The quality of management (whether they feel that they will drive the business forward)
3. The buyer will make a written offer. The agency will decide whether to accept it, or try to improve it. This will depend on whether there are competing offers and a degree of price tension. Negotiation begins between buyer and agency, which results in an acceptable offer in writing, subject to due diligence.
Every deal will be different.
The most important detail is whether the owner is paid in cash, shares, loan notes or a mixture. Another is whether the owners get an earn-out deal - where the owners are incentivised to maintain or improve the agency's performance for a set period and will make money based on the value of the business at the end of a specified period.
4 Once the deal is accepted, it enters an exclusivity period. The parties are not allowed to talk to anyone else for this period (typically around three months), while due diligence is being completed. An accountant will check out the seller's client base, how much they are charging clients and anything that may be of concern to the buyer. Ashe says: 'The biggest concern is that an agency is overly dependent on a single client.'
5 The deal is finally completed through lawyers. At this stage, agencies should communicate the news to employees and clients quickly and sensitively. 'All headhunters hit the phones as soon as a sale goes through. Don't make silly promises to staff but reassure them their jobs are safe. Tell your clients the news as soon as possible. They will often brace themselves for a period of severe cross-selling, so be sensitive to that,' says Ashe. The whole process takes six to nine months on average.
SIX TIPS FOR SELLERS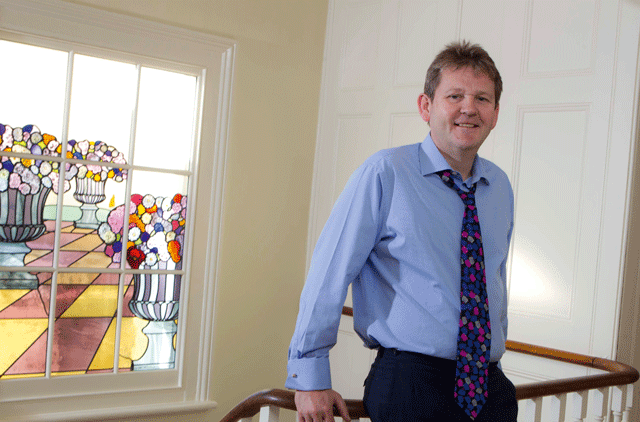 By Rupert Ashe, director, D5 Capital, and author of new book 'Making Millions from Creativity', which advises owners how to sell their agencies
1. TIMING
Don't just sell your agency because someone walks into your reception and makes you an offer. If you love what you do and are good at it, longevity will be rewarded. So only sell when you want to exit the business. Agencies that remain independent for more than 25 years can become very big (Edelman and Brunswick for example).
2. NEW TRICKS
Entrepreneurs, by definition, do not know what it is like to report to a boss. So don't be surprised that life after selling is different. Learn the new rules of engagement and make the most of your new environment. Look to the next big challenge with the buyer, rather than just waiting for the earn-out period to end.
3. MARKETING
When you decide to sell, make sure that you explore every avenue and every potential buyer (UK and overseas): if you don't market your agency widely, you will never know what its true value was.
4. CASH
In the run up to a sale, always accumulate cash on your balance sheet. In most cases, the buyer will pay you for your surplus net current assets pound-for-pound, which will mean a capital gains tax charge of potentially ten per cent on undistributed profits instead of top personal tax rates on dividends. This can make a significant difference to the post-tax value you receive.
5. EQUITY STRUCTURE
Think carefully about staff equity holdings (both breadth and depth) before creating share option schemes. While you want key managers incentivised to work hard during an earn-out, the new owner will not want them rushing for the beach immediately post-sale. So beware of delivering entrepreneur-scale gains to managers.
6. INTEGRATION
Agencies that are located outside cities will be less attractive to buyers for the simple reason that they are more difficult to integrate. So developing an office in town will add to your value.